"LGBTQ+ youth, for a variety of reasons, are more likely to experience homelessness, incarceration," Basic Rights Oregon Communications Manager Blair Stenvick said.
Stenvick said unsupportive environments lead many LGBTQ+ youth to leave their homes voluntarily or to be kicked out by family members. Large numbers of those teens end up in foster care.
Elliott Hinkle, the founder of Unicorn Solutions, an Oregon company, was one of those teens that ended up in foster care.
They grew up in Wyoming and struggled with their identity while in foster care.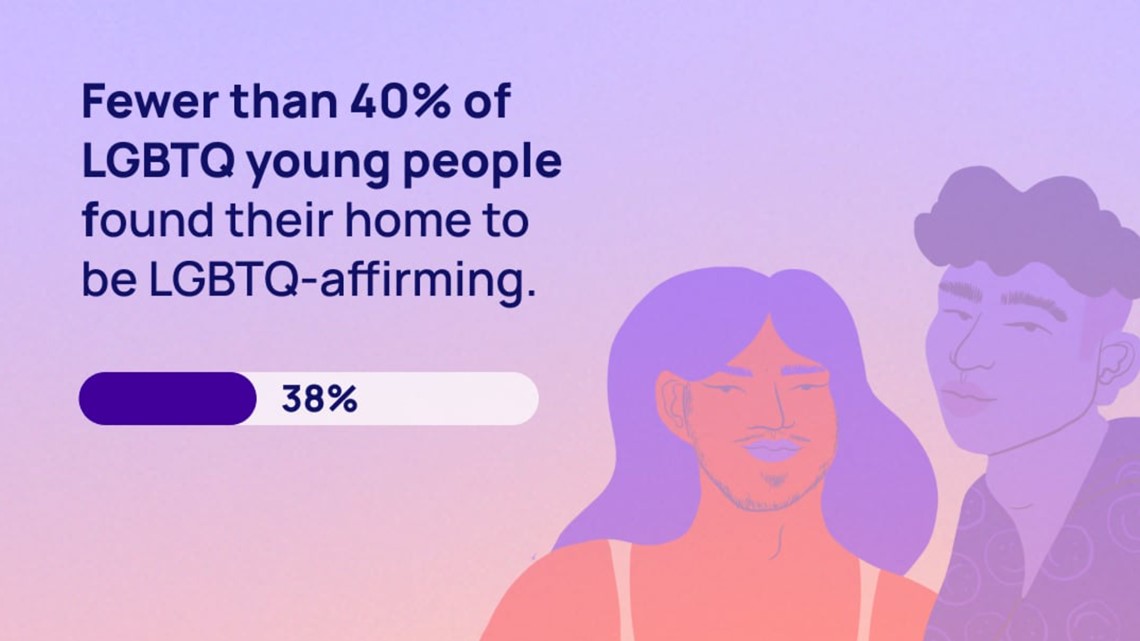 "For me as a queer and trans person, I didn't feel like I could be out while growing up in care," Hinkle said. "And actually navigated conversion therapy while in Wyoming."
Hinkle said their church submitted them to conversion therapy when they were 19. Their teenage years were challenging as they looked for a community, while struggling with their identity.
"I think as a young person in care I was also vulnerable," Hinkle said. "I wanted a family, I wanted permanency and if it meant I needed to change who I was, there was a period of time where I guess I thought, 'I guess I'll try this."'
Hinkle said 11% of the general population identifies as LGBTQ+. But in foster care 30% of youth identify as LGBTQ+.
"Foster parents who don't respect and affirm something so core to your identity, that just... it doesn't set you up for success," Stenvick said. "It makes you feel even more alone and traumatized."
Another finding from the Trevor Project survey was that 41% of LGBTQ+ young people seriously contemplated suicide in the past year. Experts believe more supportive foster parents will make teens feel more at ease.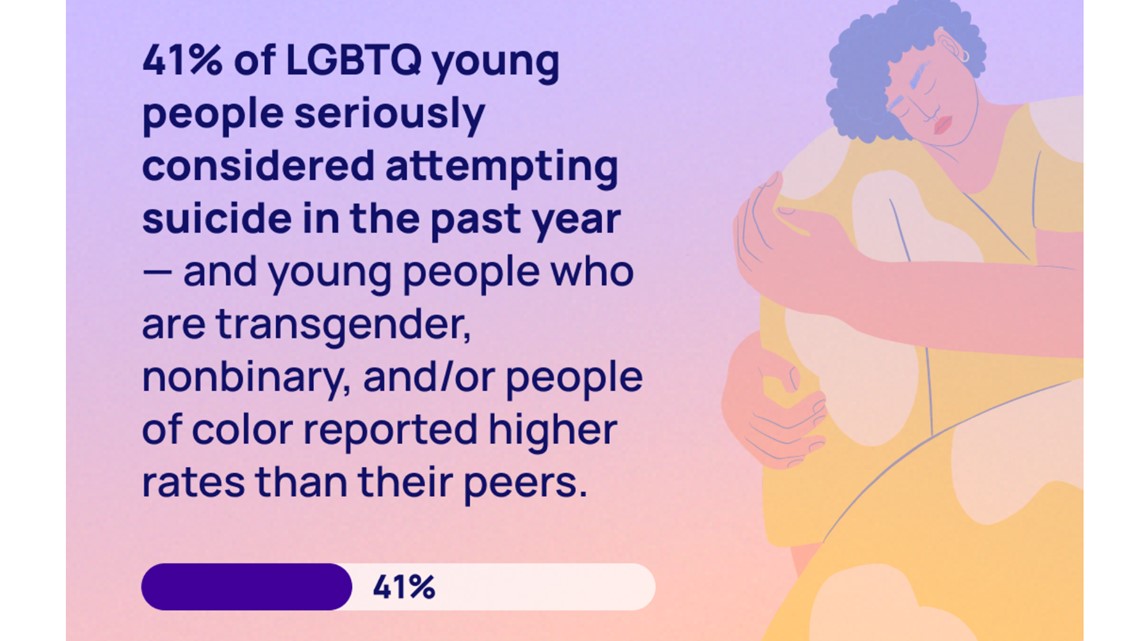 "I just wish that when I was in care I would've found people who said, 'There's nothing wrong with you, and you can be who you are,' and, 'How can I help you figure out who you are?'"
Basic Rights Oregon is holding a meeting for people interested in becoming foster parents. Stenvick said the meeting is purely informational. LGBTQ+ families or those who are supportive of the LGBTQ+ community are encouraged to attend. More information can be found on their website.