PORTLAND, Ore. -- A Portland woman is offering a possible solution for pet owners whose dogs get scared at the sound of loud fireworks: a pet treat, laced with a type of cannabis oil.
MaxDaddy treats contain CBD oil, a derivative of cannabis, which, unlike THC, does not get pets or people high. CBD oil is believed by many to have relaxing properties.
Carol Gardner founded the MaxDaddy, which she named after her English bulldog who suffers from anxiety.
"He's the reason we actually started the company," said Gardner. "MaxDaddy Bark Nuggets help with anxiety."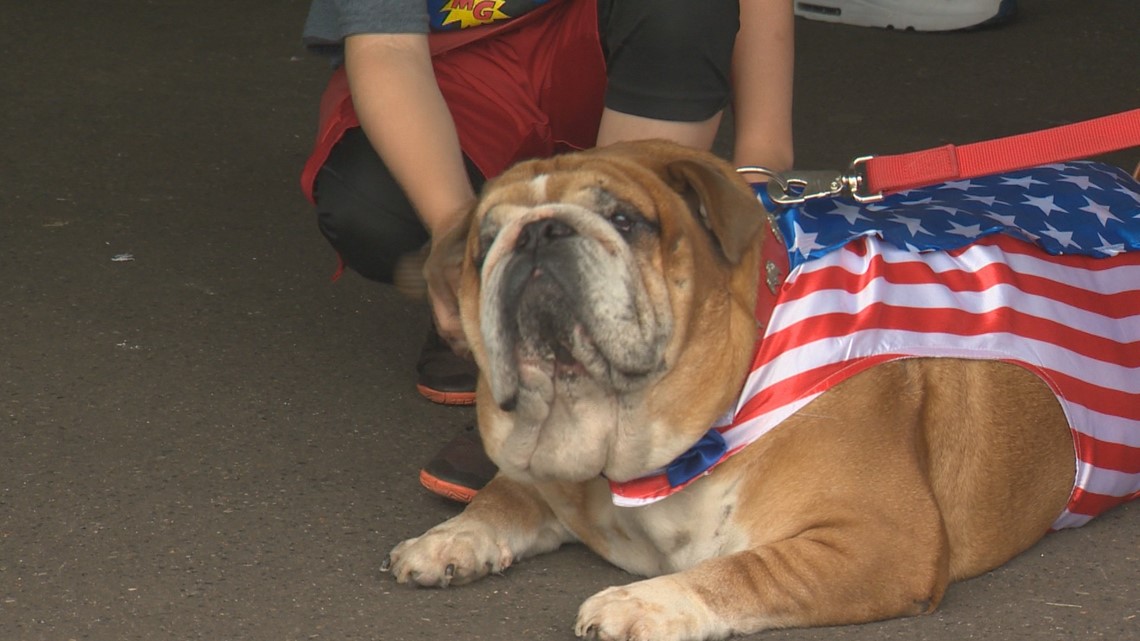 Gardner said she hired two scientists to create the recipe for her Bark Nuggets and Bark Dust products.
"It doesn't zonk them out, it just makes them a lot calmer," said Gardner.
KGW reached out to veterinarians at Dove Lewis Animal Hospital, for their thoughts on CBD oil and pets.
"CBD alone is not regulated by the Food & Drug Administration," said Dr. Ladan Mohammad-Zadeh, a critical care specialist at Dove Lewis. "It's considered an herbal supplement."
Because of that, Mohammad-Zadeh said it's up to pet owners to decide if they want to try it. She said there aren't any studies to show the long- or short-term effects of CBD oil on pets.
"Nor can we make a medical claim that it calms them or that it is good for pain or for seizure activity," she said.
Mohammad-Zadeh said vets can prescribe sedatives for pets, but when it comes to keeping them calm around the 4th of July, she said it's best to bring them indoors.
"Maybe having the radio or TV on, or white noise can help drown out the thunderous fireworks outside," said Mohammad-Zadeh.
Gardner said she stands by her personal experience. "The nuggets just calm them down," she said.
And for the love of MaxDaddy, that's what matters most to her.
"[Bark Nuggets] are organic and all-natural," said Gardner. "We're very proud of them."
Gardner was selling MaxDaddy products at all Mean Gene Fireworks Stands in Vancouver. They're also available for purchase online at https://www.maxdaddy.com.