PORTLAND, Ore. -- A Portland woman is about to launch a finance book for millennials, using cats to help explain the concepts.
Lillian Karabaic said it helps with the high anxiety that money can bring.
"I feel like cats and a little bit of glitter kind of calm that down, make you feel like it's a little bit easier to deal with," she said.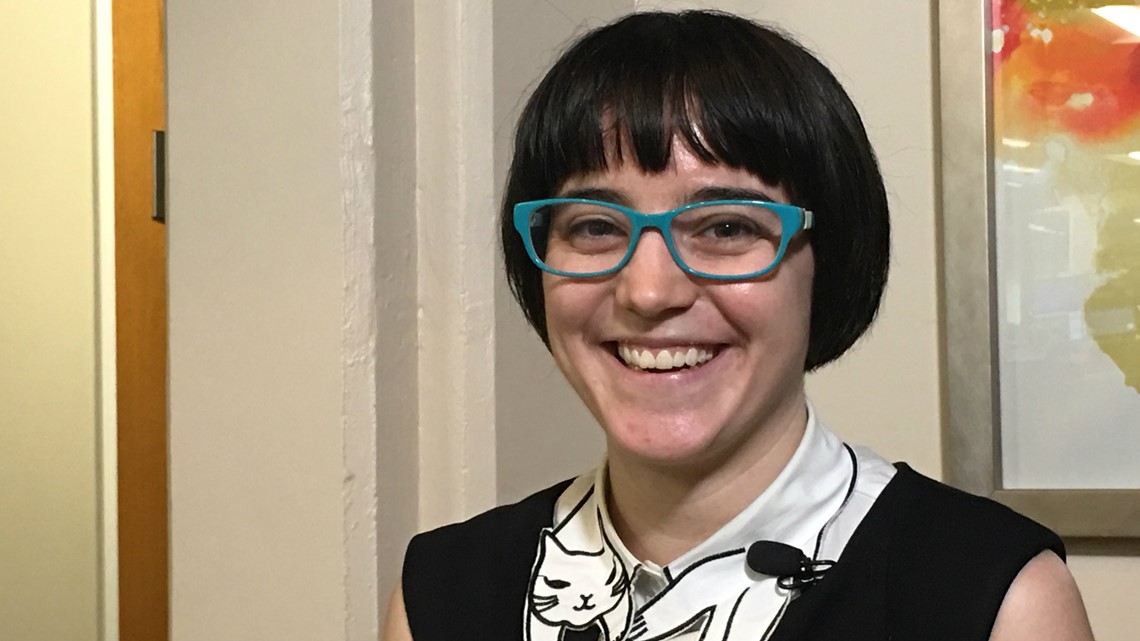 Karabaic admits to being a bit of a nerd, someone focused on order and finance even in her younger years.
"As a child I used to line up all of my stuffed animals and conduct an annual census and assign them all salaries," she said, laughing.
"I still have all these hand-written logs, every year for 8 years I would have a census of my stuffed animals."
Recently, Karabaic launched a kick starter campaign to raise money for her book project. She hoped to get $7,500. Instead investors kicked in $15,000.
She's seen the need in her own circle of friends.
"I just feel like a lot of my friends are so terrified and so scared of dealing with money that they wont, that they kind of mentally shut down," said Karabaic.
Karabaic said many people let emotions get in the way.
"I think a lot of people have a negative association with the word budget for no reason. But they associate it with only eating rice and beans, actually being cut off from something," she said.
Instead, she tries to make the concept fun and freeing.
"Budgeting is just a plan for your money. I am so about budgeting for things you like. Like budget for things that make you happy. It's just coming up with a forward-looking plan for your money. The budget should give you permission to spend on the things you really value, and you know the big stuff is taken care of if you are actually following it," Karabaic said.
Her book, titled Get Your Money Together, is due out May 17. In the mean time you can learn more about author Lillian Karabaic at her website.