PORTLAND, Ore. — With hot weather in the forecast, experts have a warning about how cold rivers and lakes are right now. The temperatures can really be a shock to the system, especially because we're not used to it so early in the season.

In some places, municipal fountains are up and running.
But the big concern for first responders is out on the rivers and lakes. That water is just too cold to swim safely.
The temptation for some to take a dip may be pretty big, with temperatures headed into the eighties and nineties over an early season weekend.

And with water temperatures down around 50 degrees or colder at all the popular spots, there's a danger. KGW met Clackamas County Lt. Marcus Mendoza at the Sheriff's Office river patrol boathouse on the Willamette River to hear the warning about getting in the water.

"These are not late summer conditions — these are early season conditions. The water is really cold. It's moving fast. So we're just asking people to really use caution. If you're going to recreate in and around the water, please be aware," said Mendoza.

Be aware and be smart, the message went; it's just not worth risking it. Like every season, deputies will be out there on the water, but if you decide to jump into a frigid river:

"Your body's gonna have that initial reaction to seize up. You're going to want to breathe and that causes a problem if you're submerged," said Mendoza, who oversees the marine patrol unit.

Mendoza recommends nothing more than dipping your feet in where it's safe. And of course, life vests always.

"It may not be what your kid or you want to wear," he said, "but if you're going to be out in the water, it's what's going to save your life."
As for boaters, marine patrol deputies say to be responsible for yourself and your passengers. Don't operate a boat impaired, and be sure you have all the safety equipment on board, then follow the rules of the river.

And back on dry ground, thankfully some places have turned on the water features just in time for the heat. KGW found some kids enjoying Salmon Street Springs at Portland's downtown waterfront.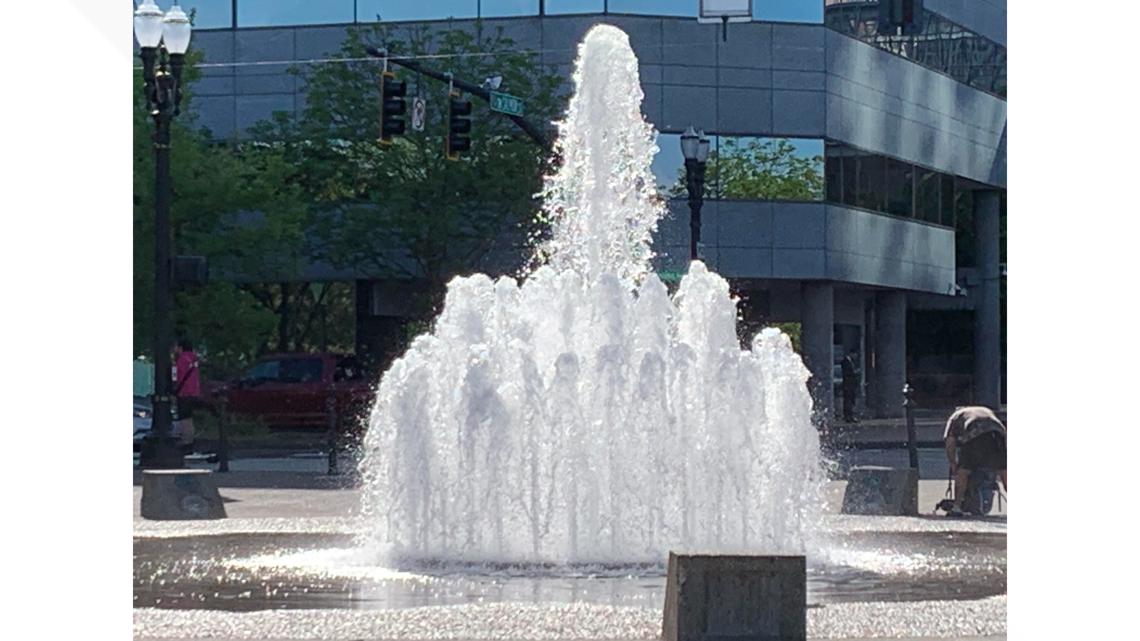 One mother of two young children thinks Thursday's visit may not be their only one over the next few days.
"Being stuck in the house all day, I mean, I don't know ... I don't know if I could do that," said Shaquita Hawblitzel of Beaverton.
So the advice for now — stay out of the rivers. But if you're going to be at other places outside, be sure to hydrate, use sunscreen, find some shade and don't overdo it. And watch after your kids or others vulnerable to the heat.