The festival kicks off Saturday, July 1 and runs through Tuesday, July 4. This marks the festival's 36th year.
"We're so proud to provide a place for music fans from all over our city, state and beyond to gather for four incredible days of music, in a setting that's so uniquely Portland," said Christina Fuller, festival director of the Waterfront Blues Festival.
The 2023 festival will feature a world-class roster of local and national blues, soul, funk, and R&B artists. Similar to last year's festival, this year will bring four stages across eight acres of the waterfront park. The festival will also bring back Oregon's largest July Fourth fireworks show.
The full artist lineup will be announced on Wednesday, March 1.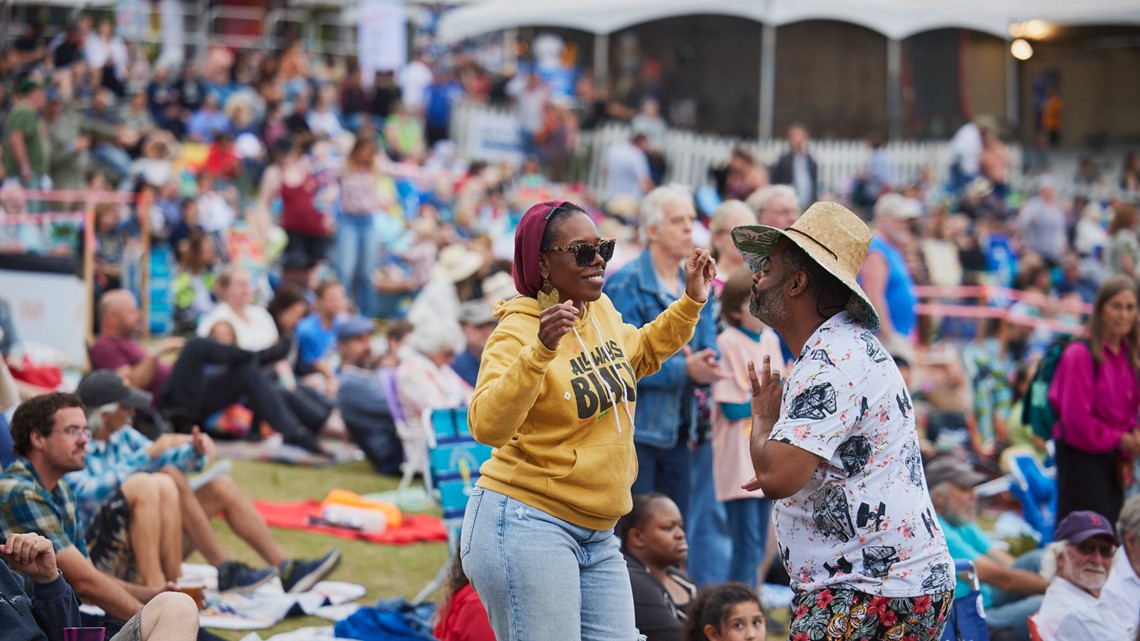 Other notable Portland events at Tom McCall Waterfront Park include the Oregon Brewers Festival, which was cancelled earlier this year. Organizers said they didn't have the factors together to put together a "successful event."
The Portland Pride Waterfront and Parade announced new dates in December. Moving from mid-June to mid-July for various reason, including ongoing overlaps with other summer cultural events.
Early bird four-day passes for Waterfront Blues Festival are on sale now and offering the 'best fest pricing,' organizers said on an Instagram post.
On March 1, all four-day passes will move into tier one pricing. And on June 1, passes will move into tier two price. Kids 12 years old and under are free.
"We love seeing families, long-time fans of the festival, and those experiencing the festival for the first time all dancing together, discovering their new favorite band and taking in all that the festival has to offer," Fuller said.