PORTLAND, Ore. — Portland is heading for another round of cold temperatures and possible snow flurries this weekend, although the city is most likely to see a light dusting of snow that doesn't stick around.
Dry conditions Friday afternoon will continue into Saturday morning, according to KGW meteorologist Rod Hill. Arctic air is expected to push southward Saturday night, lowering temperatures and changing rain showers to snow showers.
The cold front could arrive as early as 5 p.m. Saturday, Hill said, causing snow levels to quickly move to lower elevations and set up evening snow flurries between 6 p.m. and 9 p.m. in the Portland area, although rapid gusty east winds will clear it out after that.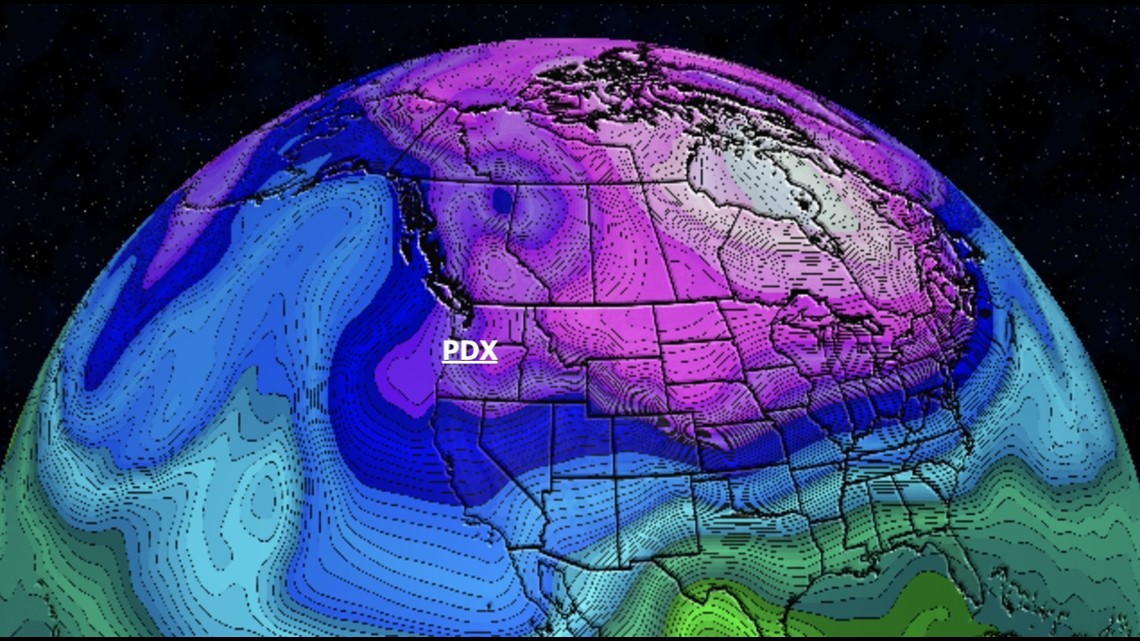 A dusting of snow is possible, but limited moisture means there won't be a lot of accumulation, and ground temperatures are likely to still be above freezing while the snow is falling. That means the risk of icy roads is pretty low, Hill said, but drivers should still be careful.
The bitter cold will set in overnight Saturday, with valley temperatures dropping into the mid 20s by Sunday morning. Cold temperatures are then expected to continue all the way through to Tuesday morning, Hill said, with overnight valley lows dipping into the mid to upper teens.
East winds Monday and Tuesday will add a wind chill factor that could make things feel near 20 degrees even during the day.
The cold air mass will move east mid-week, Hill said, leading to lower winds and more moderate temperatures around Portland. A new Pacific front will arrive Thursday afternoon, bringing rain in the coast and the valley.