PORTLAND, Ore. — At the Portland Police Bureau's training facility Thursday, staffers used a drone to capture aerial photos and measurements of a fake traffic crash.
"The Portland Police Bureau has been trying to start a program like this for five years," Sgt. Jim DeFrain said.
Sgt. DeFrain will oversee PPB's new drone program. It was made possible by city council members, who recently signed off on a year-long pilot project that kicked off in April.
"We don't do policing like we have in the past," Sgt. DeFrain said. "We have to find a new way to do things. We have to find a way to do things with less people."
Sgt. DeFrain said PPB will use the drones for traffic accident and crime scene reconstruction, search and rescue, examining possible explosives and looking for armed suspects.
"I've been at this agency for a very long time," Sgt. DeFrain said. "I get to see a lot of technology and I tend to be a skeptic. I'm not an enthusiast about things like this necessarily. We have vetted this a lot."
Adam Scott Wandt is not at all surprised to hear that. The assistant professor of public policy at John Jay College of Criminal Justice said more and more law enforcement agencies are turning to drones for their ability to complete special tasks.
Wandt said while the public may be alarmed, there is nothing to worry about.
"Whenever the public finds out law enforcement is using technology that might be able to invade personal space or fly around, the public asks a lot of questions — and they have every right to do so and should be," Wandt said.
"The truth of the matter is that even though this is a new technology that law enforcement is using and the public isn't familiar with this technology, it not only could help save lives it could help law enforcement keep the public safe," Wandt continued. "Not only is there a significant amount of training that goes into operating one of these drones but there is a federal license the FAA will be issuing police officers who want to fly the drone as well."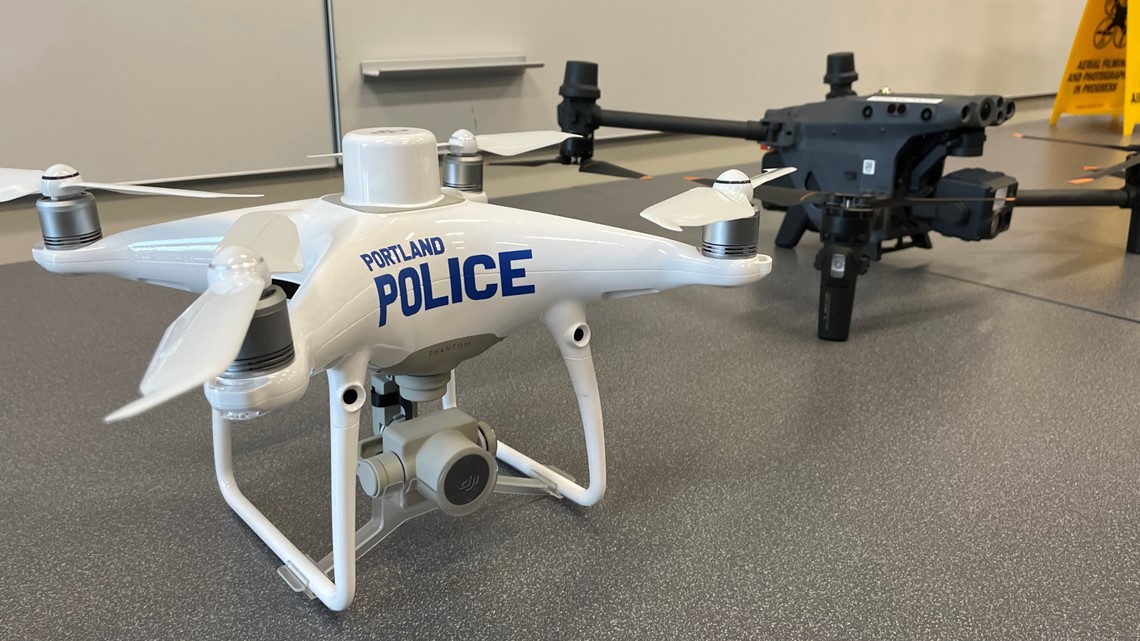 Approximately 16 Portland police staffers have been trained to fly the fleet of a half-dozen or so drones. Sgt. DeFrain said it was about time — other local agencies have already adopted them.
"If you walk out of Portland in any direction you'll walk into an agency that uses drones," he said.
When the year-long pilot project wraps up in the first quarter of next year, PPB will evaluate the program. They will look at things like how often they put the drones in the air and how much time they saved in doing so. They'll then present those facts to the Portland City Council and make some recommendations for moving forward. Barring any issues, drones are likely to be here to stay.