The PNW is going to be a 'different place': Mount Hood resorts grappling with climate change
Scientists, meteorologists and ski resort employees all agree: Climate change could have devastating effects on the winter sports industry.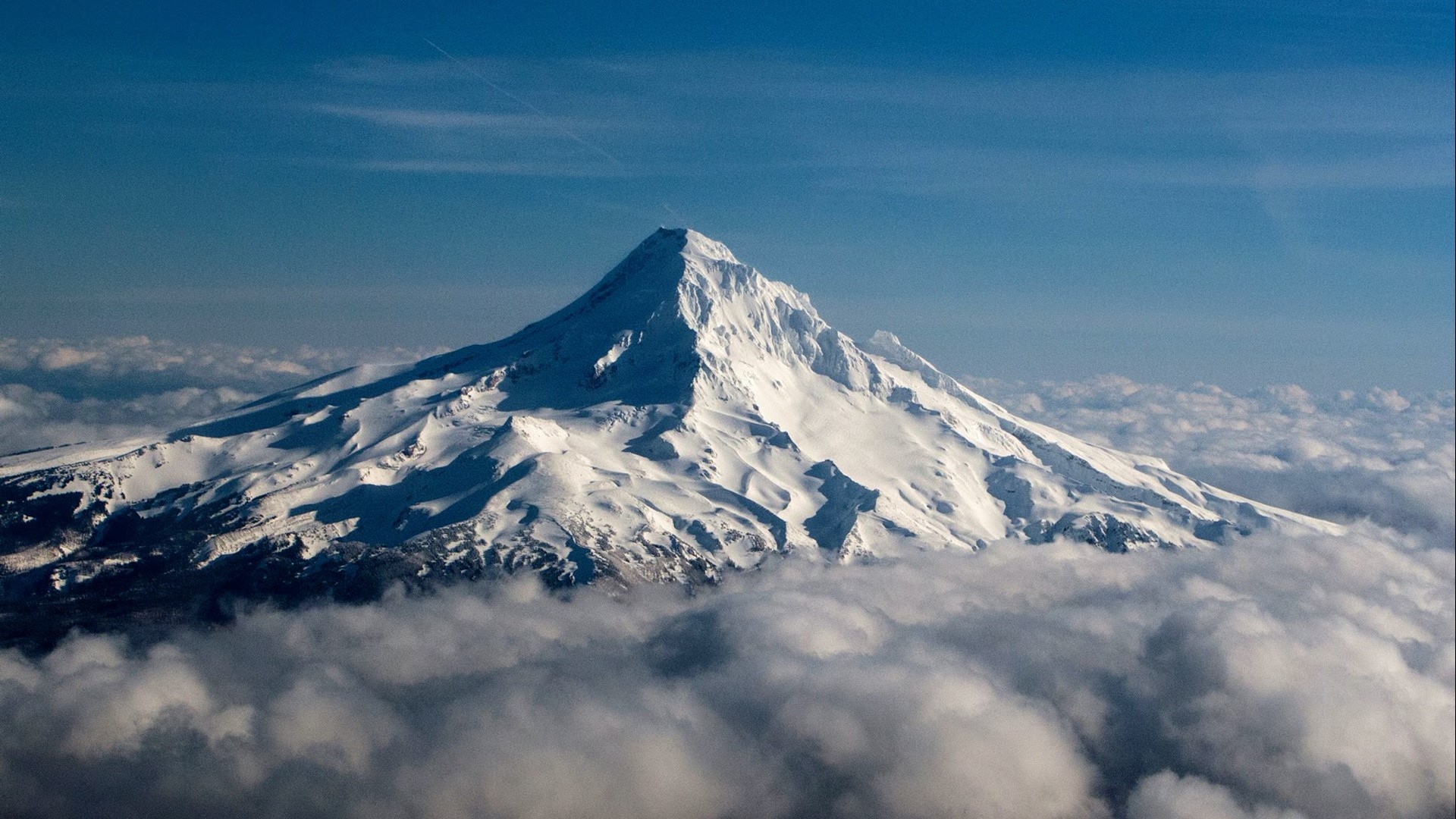 In recent years, headlines across the country have started shedding light on the effect climate change could have on the $20 billion winter sports industry.
They cite erratic snowfall totals and weak starts to the ski season in world-famous hubs like Vail, Colorado.
The amount of snow in the west has seen an average drop of 41 percent.
We spoke with a scientist, a meteorologist and a ski resort at Mount Hood to see how winter sports will be affected in coming years.
Science behind climate change in the Northwest
:
"It's going to be a different place"
Dr. Nick Bond, a Washington State University climatologist, says climate change isn't just marching forward -- it's speeding up.
The Pacific Northwest's highest mountains and volcanoes will really see shifts in the second half of this century. Dr. Bond says parts of the country will become a "different place."
"Our snow pack is going to be a lot less, from a water resources point of view," he said. "There's going to be probably a lot more floods in the winter. The precipitation that falls will be a lot more in the form of rain than snow, and there will be less water to get us through the dry summer."
Dr. Bond said we can expect a degree or two warming in the next couple of decades (with variation year to year), but after that, you can expect annual warming of three to five degrees.
KGW Meteorologist Matt Zaffino, who has been covering Pacific Northwest weather for the past 35 years, agrees.
"What I have seen is a trend towards the snow coming later in the year," Zaffino said. "We'll get a lot of heavy rain in November on relatively bare mountain ground, and that can lead to debris flows that wash out roads. We saw that on Mount Hood several times with Highway 35 in the last 10 years or so."
(Scroll to the bottom of this story for a Q&A with Matt Zaffino)
What are the resorts on Mt. Hood doing?
: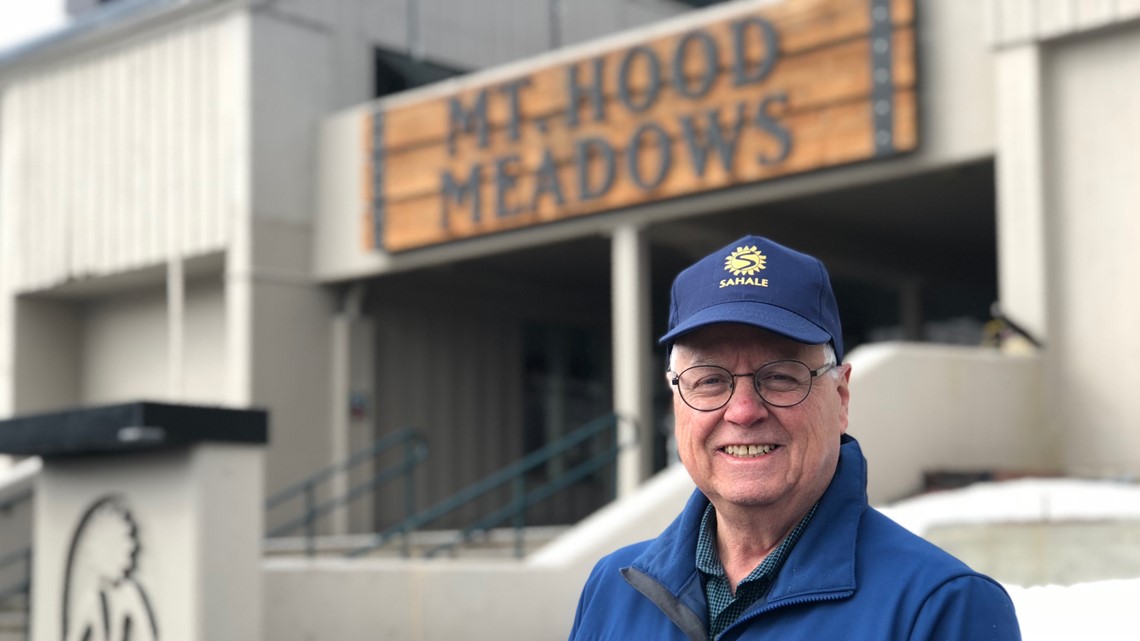 Dave Tragethon, the vice president of marketing and sales at Mount Hood Meadows, says their opening day is still around Thanksgiving.
Meadows is still on high elevation, about 7,300 feet. They consider themselves safe for now, but Tragethon admits they don't know what the future holds.
"We don't know what the next 10, 20, or 30 years are going to bring," Tragethon said.
Meadows uses giant buckets to cart snow that falls early in the season from the parking lot up to the slopes. It's called "harvesting."
"Then when we get more natural snow, we're actually building the base instead of using those initial snowfalls to build a base and wait until the next snow comes before we can start operating," Tragethon said.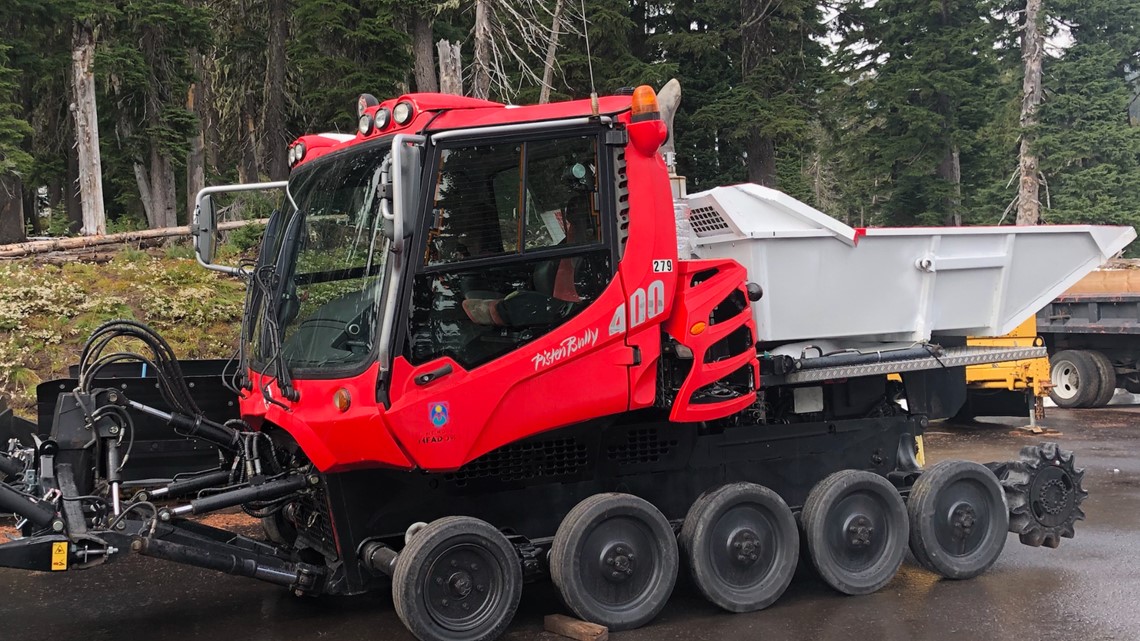 Meadows started this practice during in the 2014-2015 season. Back then, they only harvested snow with one vehicle. This year, they're upping their fleet to three.
Meadows is also diving into new ways to make money, like selling snow shoe tours on the weekends and mountain biking during the summer. Neighboring resort Timberline is opening similar trails.
Additionally, Meadows is building a $15 million event space and restaurant called Sahale. It'll be climate-controlled and available year-round to host skiiers and weddings alike.
Staff say they're getting ahead of climate change with these expansions.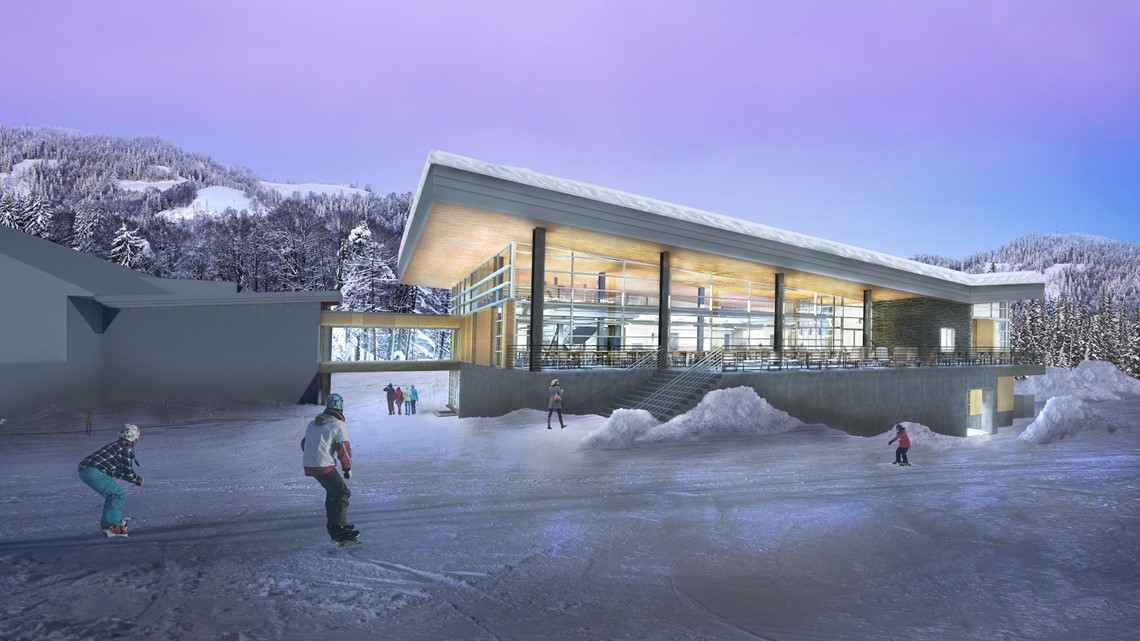 Resorts band together for climate change legislation
:
And though they are competitors on the mountain, representatives from each of the resorts on Mount Hood sent a letter to state representatives, pleading with them to enact various climate legislation bills.
Heidi Logosz, Meadows' sustainability manager, was one of the people behind the letter.
Logosz said the resorts are working hard to mitigate the impacts of climate change, so it felt right to demand the same from local politicians.
"I'm really proud of the efforts of the leadership of Mount Hood Meadows. It's one thing to recycle and do things that are kind of easy. You can turn off power and use less water, but it really takes a lot to use your voice to make a difference, and we're really hoping that what we're doing by using our voice is making a difference."