The Oregon Brewery Festival began at noon on Friday, and will run until Sunday. Organizers said the beer festival attracts thousands of people looking to try different craft brews.
But there plenty of other events going on beside the brewery festival.
For the second year in a row, the Portland International Raceway is hosting the NASCAR Xfinity series races. Those got underway Friday morning, beginning with Miata drivers. NASCAR Xfinity series drivers take to the track on Saturday.
"Come out and enjoy the event, enjoy the races," said Katie Maris, co-owner of Wood Fired Pizza.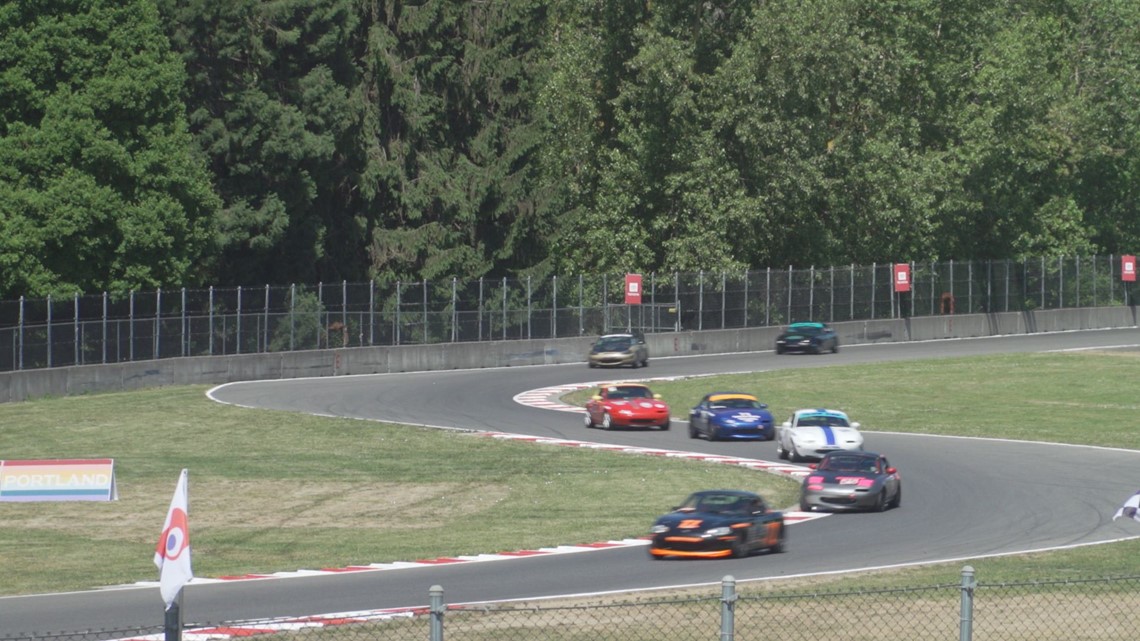 Maris said her business has stocked up on food and added employees to help the small business during the busy weekend. Maris said the race is Wood Fired Pizza's third biggest weekend of the year.
"We've just got, we've got tons of product," Maris said. "We've got tons of people that are going to be here helping us out."
In downtown Portland, preparations are being made for Saturday's Starlight Parade. The route begins on Naito Parkway before ending on Taylor Street.
But some downtown business owners said the city has just begun cleaning up streets around their business in preparation for the parade.
"I'd like to know where their money's going," said Krista, a bartender at Jockey Club. "Because it's certainly not trying to help the community down here."
Other business managers believe the parade will be good for business.
"Tons of people coming in," said Anthony Williams, director of hospitality at Swine Restaurant and Whiskey Bar. "They're all having a great time, lot of families, lot of folks. We'll sit here for a couple hours and just watch them go by. So it's a really fun event for us."
The Starlight Parade runs from 8 to 10 p.m. and KGW will be livestreaming the events. Drag queen Poison Waters, longtime headliner and hostess at Darcelle XV Showplace, will be helming the event as Grand Marshal this year.
All lanes of Southwest Naito Parkway will be closed from Southwest Jefferson Street to Southwest Davis starting around 1 or 1:30 p.m. and running until the Starlight Parade concludes.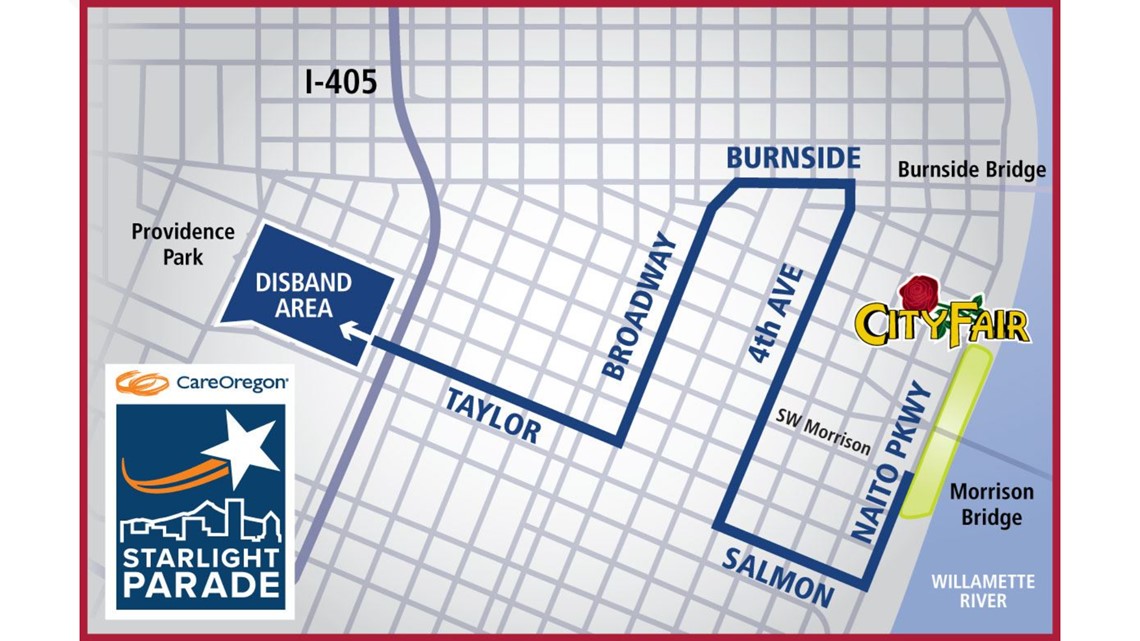 All streets on the Starlight Parade route will close between 4 and 4:30 p.m. up until the Starlight Parade concludes. The Morrison Bridge westbound will be closed around the same time. Access to the Morrison Bridge from the I-5 southbound ramp will remain open.