PORTLAND, Oregon — Wandering the halls of the Portland Art Museum, there is plenty to see. But on Friday, the can't miss exhibit was in the Miller Gallery of the Mark Building.
"The work they do is amazing, and the attention to detail is amazing," said Becky Emmert, head of accessibility at the museum.
She's talking about the handful of local artists who gathered for a special pop-up gallery called "Getting a Feel for Art" designed for visually-impaired visitors.
"We wanted to bring local artists together so everyone can have the same experience, the art can be touched, the artists are here."
The art on display is tactile, which is best experienced not by sight, but with the sense of touch.
"I love all of them, and I love that each of them are so different," Emmert said. "I think art can really reach everybody in a different way."
"Getting a Feel for Art" at the Portland Art Museum.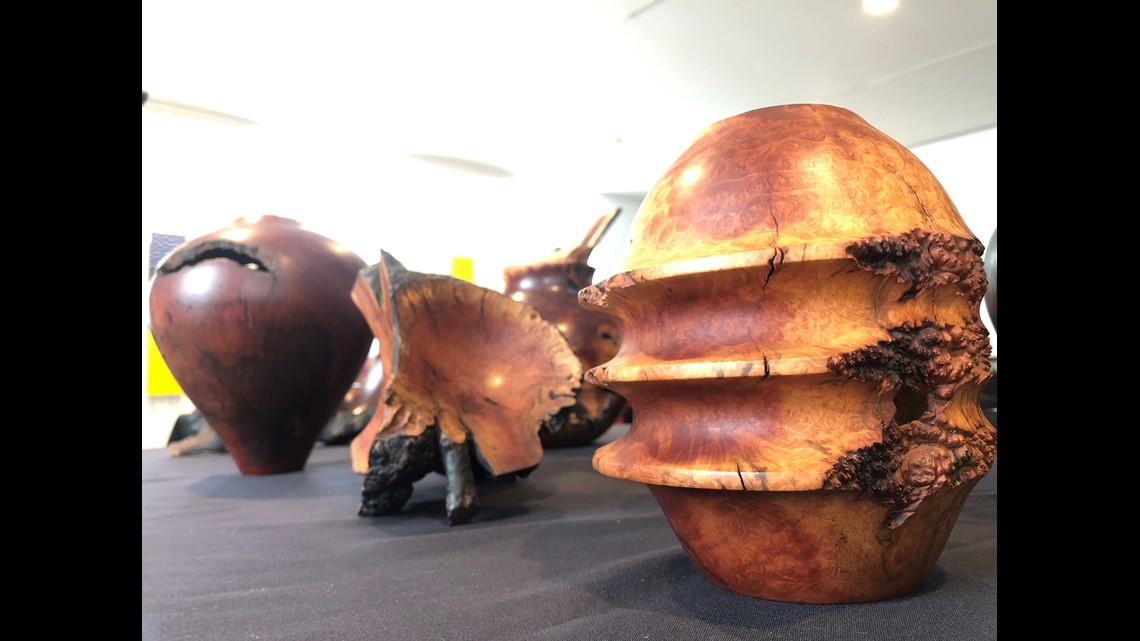 John Furniss, a fine woodworker who shared his inspiring story with KGW's Devon Haskins in September, was one of the artists with work on display at the pop-up.
"Generally a visit to the museum for a blind person is a long slow quiet walk through a big building. And that's every bit as exciting as it sounds," John said with a chuckle.
RELATED: A Washougal woodworker survived a suicide attempt. Now blind, he's spreading hope through words and art
The texture of his work helps it come alive in the hands of those with visual impairment. "That was something that I was really excited about. That it was going to be a large group of my peers that would be able to check out my work."
Emmert hopes this is something the museum can continue in the future, but there are no exact plans as of yet.
RELATED: Portland man paints mural over art gallery's smashed window