PORTLAND, Ore. — A police officer shot and killed a man who charged at him with a weapon in Northeast Portland Thursday evening, according to graphic surveillance video released by the Portland Police Bureau (PPB).
On Saturday, PPB identified the man who was shot as 40-year-old Michael Ray Townsend.
The officer who shot him was Curtis Brown, an 18-year veteran of the Portland Police Bureau. He has been placed on administrative leave, which is standard protocol.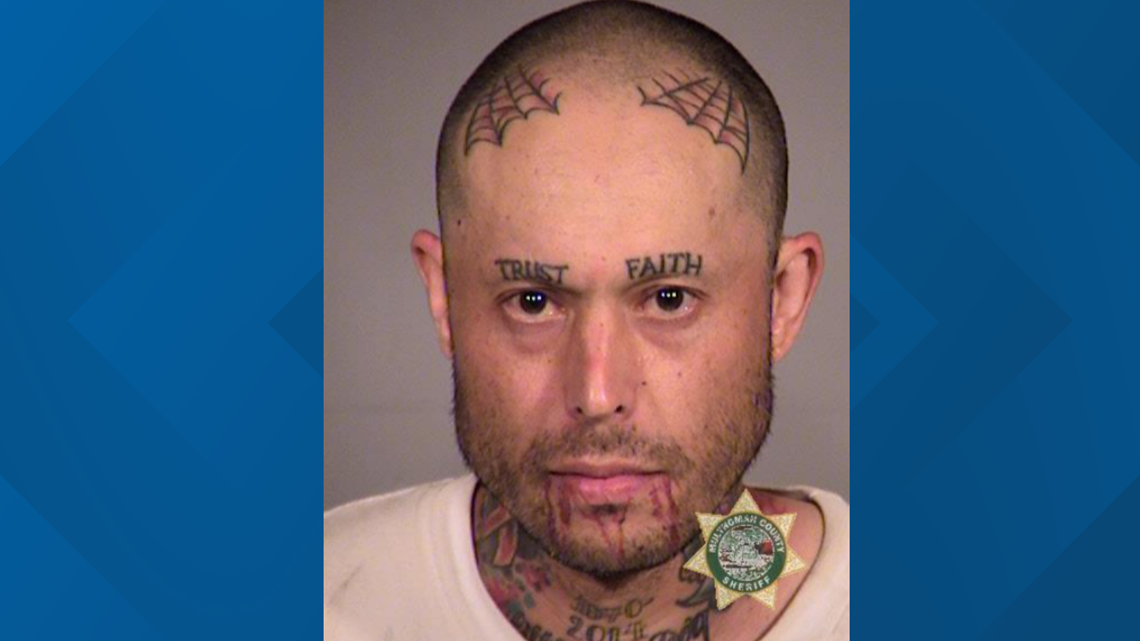 The shooting happened outside the Motel 6 near Northeast Grand Avenue and Holladay Street in Portland's Lloyd District around 7 p.m.
A witness, Amy Penwall, told KGW she had just been talking with that man only minutes prior. Penwall said he seemed "really off," adding, "You could tell... he was either on something or he was really down about life."
The Portland Police Bureau (PPB) initially said the man was taken to a hospital by ambulance. PPB confirmed in a news release early Friday morning that the man had died.
Police said they were called to the motel for a welfare check of a white adult man.
Police released surveillance footage of the man sitting down next to a group of officers before standing up with some kind of pointed tool in his hand and running toward one officers in an aggressive manner.
Due to the graphic nature of the video, KGW edited the video to only show the moments before the officer fires his weapon and the man falls to the ground.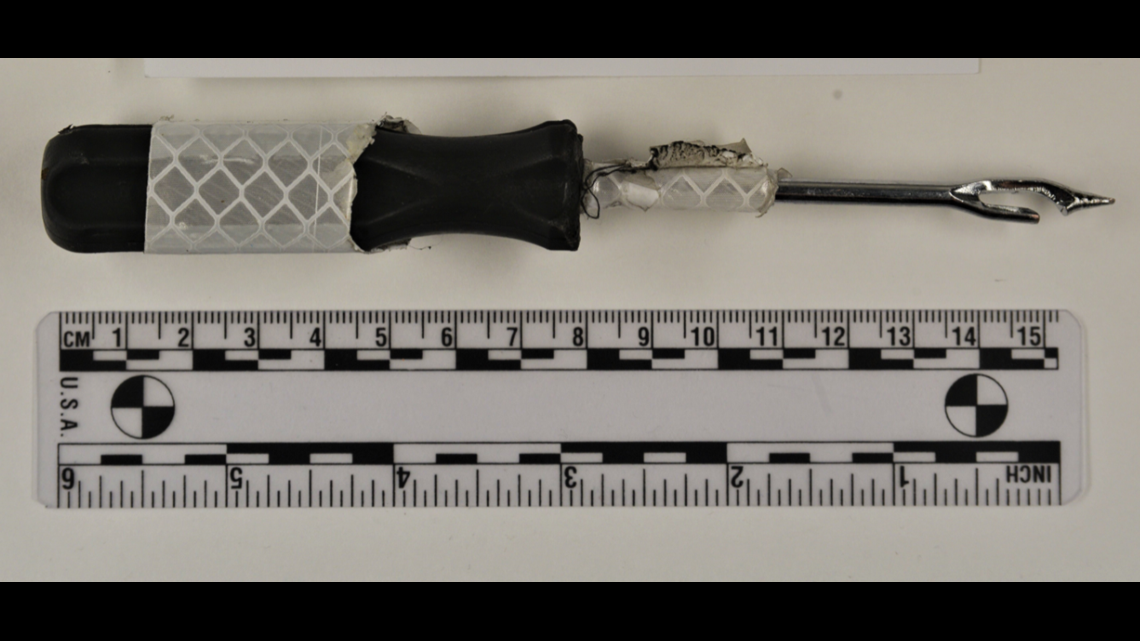 "While the investigation is still in its early stages, and releasing evidence at this point is rare, providing this video is critical to combat misinformation being spread," said Chief Chuck Lovell. "Transparency and community trust are extremely important to us, but so is a full, complete, and thorough investigation. This illustrates how important it is to allow the investigation process to unfold before spreading unverified information. An officer use of deadly force is among the most important investigations that we do, and it's crucial that we take the time to do it right."
Prior to police releasing the footage, Mayor Ted Wheeler's office released this statement regarding the shooting:
It's unfortunate when a call for service ends this way. Members of the Mayor's staff were on the scene soon after the incident occurred, and have been in frequent conversations alongside the Mayor with Chief Lovell and others at the Portland Police Bureau. With the investigation ongoing, we know few facts at this time and look forward to learning more during a briefing later today.
A small group of protesters were shouting at officers when KGW arrived on scene just before 9 p.m. Thursday. Over the next couple hours, the group grew significantly larger.
Police said some demonstrators threw objects at officers, and a police vehicle was vandalized. Officers used crowd control munitions, including pepper spray, as they pushed the crowd back. Officers citywide responded to help with scene security.
Commissioner JoAnn Hardesty said Friday morning she was still waiting to learn more details about the shooting but added, "We sent the wrong first responder, had Portland Street Response been full operational we would've sent the right first responder I believe to this incident."
Portland Street Response is in a pilot project stage and operating only in the Lents neighborhood. City officials have said they'll consider boosting PSR's funding to take it citywide next year.
The program gives dispatchers the option of sending an EMT and a crisis counselor to calls involving mental health or addiction.
Portland Street Response wouldn't have been dispatched to the call Thursday night and it's not known if this call would fit their criteria to respond
Portland police have said in the past that if a weapon is involved, Portland Street Response would not have been called out.
"We just have to get it right, we can't afford to keep losing life of people who are suffering from mental health issues."
EDITOR'S NOTE: An earlier version of this story incorrectly identified the man's weapon as a screwdriver.