PORTLAND, Ore. — Here comes Spring Break travel.
An estimated 955,000 people will travel through Portland International Airport over the next two weeks.
Travelers arriving at the airport will likely notice a long building going up on the right side of the roadway connected to the main terminal.
It's the new concourse E, being built for Southwest Airlines.

"You can see the structural steel is in place. They're doing some fireproofing," said airport spokeswoman Kama Simonds. "That's that white – whiteish spray and then those bump out areas, for lack of a better term. That's a technical term, bump out—I like it—that's where the concessions will be."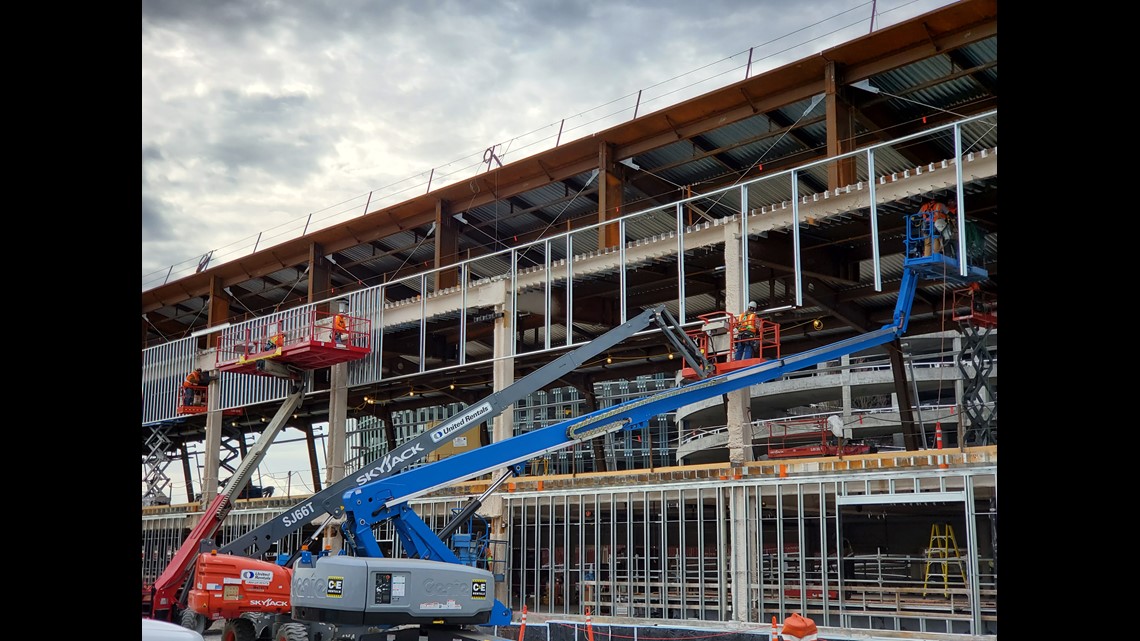 All the airlines that use the airport are paying for the project that roughly costs $215 million.
"The finished product is going to have amazing light-natural light, plants, comfortable seating- all these things that we know travelers really want," said Simonds. "More power outlets. That got a cheer before. More places to charge your devices and plugin."
The airport is also building a new parking structure near the main terminal. It will hold 2,400 spaces, some of those will be reserved for rental cars. Right now, cars are shuttled in when needed. The new garage will hold cars from all 9 rental agencies and cut down on waiting time for customers.
And then there is the upcoming destruction of concourse A where travelers get on Horizon and Alaska. It was a temporary building built 30 years ago.

When PDX wins awards for being the best airport in America they're not talking about this part.

"It's crowded, it's dark. The facility doesn't have any of the things we have in the other concourses in terms of better concessions, better power, better seating and an open environment," said the Port's Chief Operating Officer, Vince Granato."And that's what you're gonna see now in the remodel of concourse B."
The main terminal will later be remodeled adding more self-check-in stations and less counter space for the airlines, according to Granato.