PORTLAND, Ore. – As the Portland Marathon works to secure a last-minute event permit from the city and rebuild trust among participants amid a Department of Justice investigation, organizers have hired an outside company to take over race operations.
The marathon hired Axiom Event Productions, a local events management company that has extensive experience working with the city of Portland. Axiom helps produce Portland Sunday Parkways, the Providence Bridge Pedal, the Shamrock Run and the Mississippi Street Fair.
Next Events, the for-profit events company controlled by the marathon's president and vice president Les Smith and Mamie Wheeler, will no longer be involved in producing the nonprofit marathon, Smith confirmed to KGW.
The Department of Justice investigation includes a probe into whether there was a conflict of interest between the marathon, which paid Smith and Wheeler six-figure salaries according to the latest tax filings from 2014, and Next Events.
Smith said Axiom's involvement will help guarantee a well-run race.
"We have them doing more course-related details to ensure we have a great event on Oct. 8," Smith told KGW.
Axiom has helped the marathon in the past but is taking on a larger role this year. The company will manage staff, volunteers and overall event operations. Some ancillary events, such as the marathon expo, will continue to be managed by the marathon directors. Axiom is not involved in financial management of the organization or its charitable giving activities.
"We are very excited to be part of Portland's iconic marathon and are looking forward to renewing the race's relationship with all runners and supporters," said Brad Nelson, Axiom's race director.
Axiom also helped the marathon choose its new course among the three city-approved routes, which all run out and back on Highway 30, from downtown and across the St. Johns Bridge. Previously, runners ran in a loop around the city.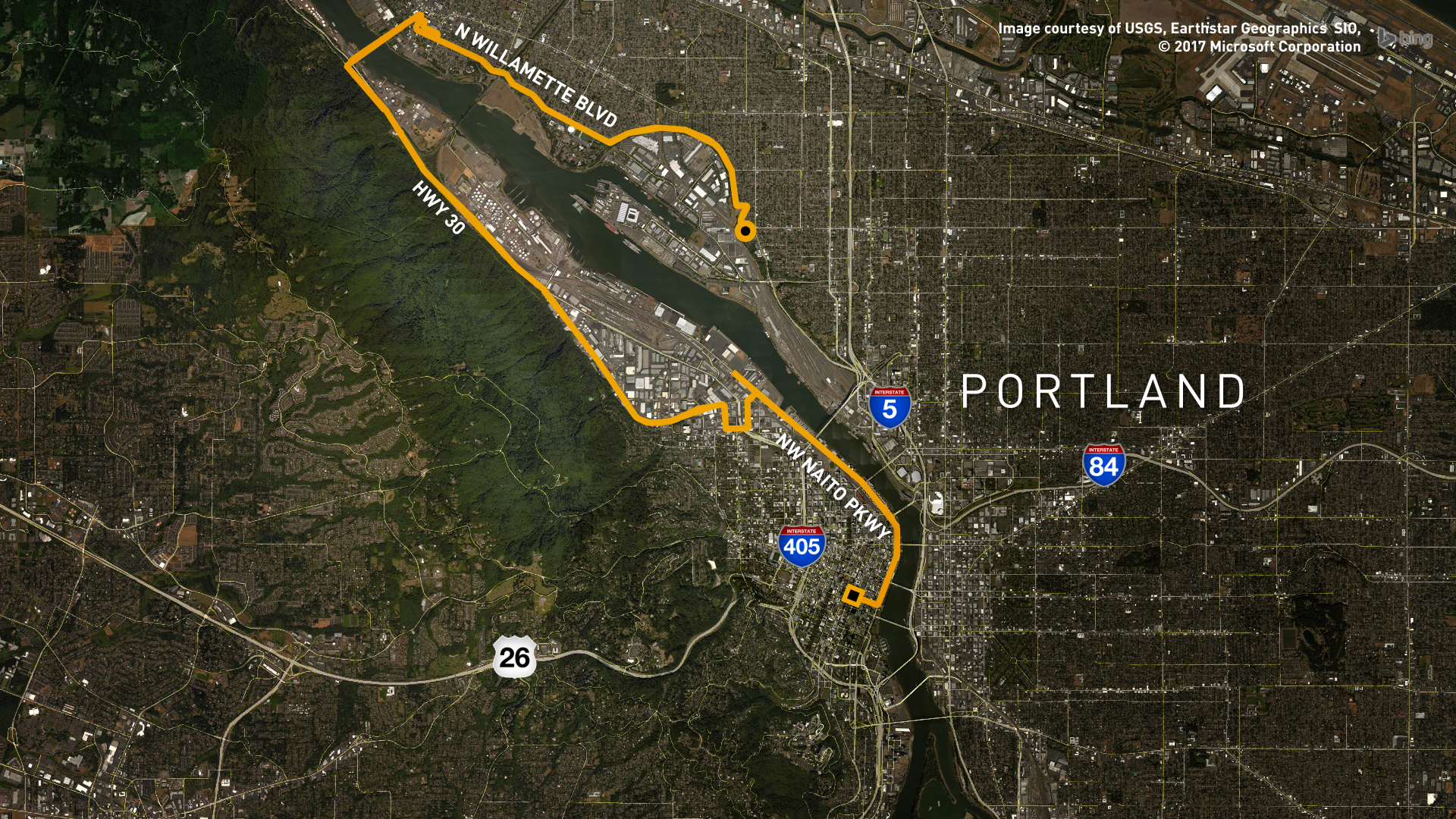 "We are excited about our new course and believe it will work out well," Smith said. "Actually, it is a faster course."
A half-marathon course is set as well. Half-marathon participants will run from downtown, along Northwest Front Avenue, to Northwest Nicholai Street.
Smith said the marathon course will be officially measured for certification for the Boston Marathon and the International Association of Athletics Federations next week.
The city of Portland initially denied an event permit for the Portland Marathon, citing lack of police officers available for the event's original route, and insufficient communications from marathon organizers.
The marathon now must meet a list of demands, which it has done so far. If all city requirements are met, the Portland Bureau of Transportation expects to issue a permit sometime in September.