CORVALLIS, Ore. — New research out of Oregon State University (OSU) has zeroed in on a chemical compound that helps explain why wildfire smoke often ends up altering the taste of wine. Researchers are now looking into the next step — figuring out how to remove it.
For the last couple of years, OSU researchers have been working at a vineyard south of Corvallis in the small community of Monroe. That's where they simulate wildfire smoke by using a Weber grill, barley as a fuel source and some ducting equipment. And where researchers made big strides when it comes to smoke damaged grapes.
"The ultimate goal is to give wineries options to remove these chemical compounds," said OSU researcher Cole Cerrato.

KGW first met Cerrato last fall. He has been behind the research, trying to determine what compound in smoke contributes to smoke getting into grapes and wine. At that time, Cerrato said they had discovered red wine to be especially vulnerable to smoke from wildfires.
"People like myself — we are very sensitive to the smoke, we taste it right away. Some people will come off tasting something rubbery or tastes like a day-old campfire," said Cerrato.
What Cerrato's research team found, along with researchers from Washington State University, was a new compound which they're calling thiophenol. They said it's not just one compound, it's several compounds that they're looking at.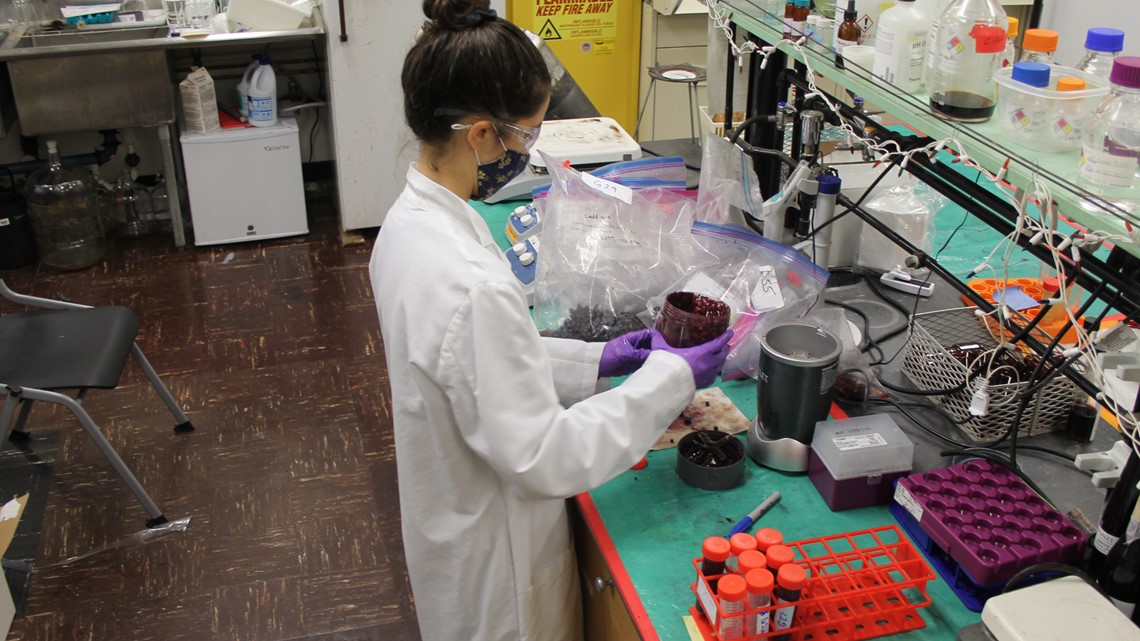 Cerrato said the next part of their research is to see how they can remove those compounds that give the grapes a smoky taste. Which would play a huge role in how wineries are able to win the battle they face every year when it comes to wildfires.