PORTLAND, Ore. -- Oregon has the worst mental illness rate in the country, according to a recent study.
A new facility opened in Portland to help people in crisis. It's called the Unity Center, a 24-7 mental health facility for those in need of immediate help. It's a collaboration by OHSU, Legacy, Adventist and Kaiser near the Moda Center in Northeast Portland.
Directors of the Unity Center say they have been about 95 percent full since they opened in January. It has in-patient rooms where people can stay for several weeks, join therapy groups and receive medication. They say the problem is so bad, about 40 percent of people who arrive have to be committed to long-term, involuntary facilities such as the State Hospital in Salem.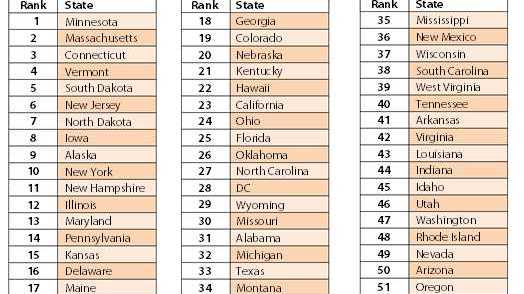 "I think it's an epidemic as a nation. I don't think we do well taking care of people with mental illness," said Portland psychiatrist Dr. Mary Theodore. She says part of the problem is Oregon has so few psychiatrists partially because of low salary, and of the psychiatrists who are in the state, most are so full, they don't take new patients.
"There are a certain percentage of people with psychotic disorders who are paranoid and not being treated with medications and in their paranoid state have a lot of suspicion about going to see doctors," said Dr. Theodore.
She believes Oregon also needs more masters-level social workers in our hospitals to spot mental illness and get the person help, and more day programs to get people therapy so they don't reach the crisis point that would admit them to a facility like the Unity Center.
National statistics show about one in four people has a mental health issue. Dr. Theodore believes it's even higher, saying 35-40 percent of people will see some kind of mental illness show up in their lifetime.
"It may sound expensive, but in the end it's a lot less expensive than having people in a revolving door going in and out and using emergency room services and police officers having to pick up people on the street," she said.
The Unity Center's Vice President, Chris Ferentinos, says they're seeing up to eight ambulances every day delivering people in an immediate mental crisis.
"They're in high distress, they are very depressed, suicidal. We also see individuals who are psychotic, they are out of control, presenting with paranoia, or high on drugs like meth," Ferentinos said.
It's changing how police respond to calls for a troubled person on the street. Instead of dropping them off at a hospital where they would be admitted for one night, given a pill then sent back on the streets the next day, the Unity Center is helping fight the root cause.
"Instead of taking this person to jail because they are in mental health distress, they are actually bringing the patient here which is a good thing."
Ferentinos says about 77 percent of patients can be stabilized in the first 24 hours with medication and therapy, and be discharged with a plan and follow-up contacts. But she says homelessness and mental illness are intertwined.
"I think the individuals who are homeless that have a mental illness, most of the time have difficulty staying in stable housing because of their behavior sometimes is a little different or they're out of control. The stress and instability we are living in in Oregon and around the country, it definitely has a contribution in what we're seeing in mental health."
Years ago, there was a national movement to close institutionalized mental hospitals because of harsh treatment and poor funding. Hospitals in Portland and Eastern Oregon closed down. That left many of the patients homeless because of inadequate follow-up care and housing.
A new outpatient center to coordinate with Unity is opening later this month by Adventist in Northeast Portland. Experts say we need even more.