PORTLAND, Oregon — Oregon is currently in the middle of spring, but it's never too early to start thinking about wildfire season. The state just joined a new app that allows users to monitor wildfires in their area — helping people keep themselves and their property safe.
The app is called Watch Duty and it was launched two years ago in California after the CEO and co-founder, John Mills, nearly lost his home from wildfires in 2020. Mills, who lives on a ranch in Sonoma County, California, has had multiple close calls over the last few years.
"The app is really simple, you download it ... you don't need to give information, you don't need to sign up, we don't want to know anything about you, we want to help you," said Mills.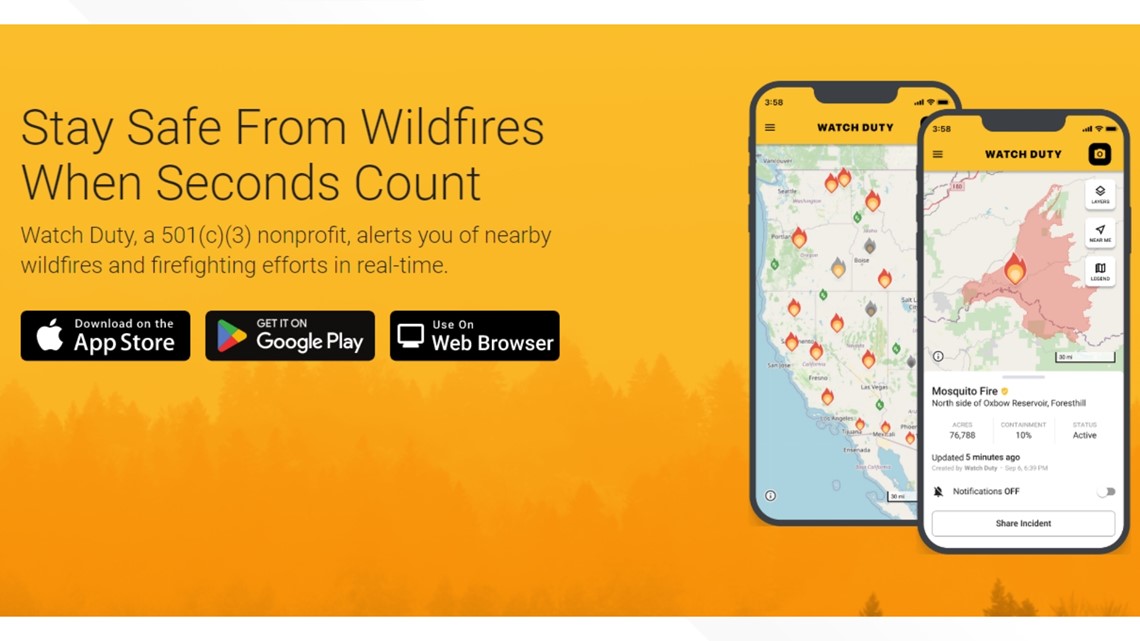 The app is designed for users to receive real-time information from volunteers who are monitoring wildfires.
Mills said that the whole process is all pretty easy to use. Volunteers with the app service listen to scanner traffic and communicate with each other to make sure they have the right information. Many of the volunteers are retired firefighters, hobbyists, reporters and enthusiasts.
He created the app as a way to alert people about unseen disasters and getting real-time information out to the public.
Once the app is downloaded, people are able to select the county they live in and get updates. The app is available throughout the Western United States including California, Nevada, Washington and now Oregon. Right now there's more than half a million users who use the app.