OREGON CITY, Ore. — Clackamas Fire responded to a 12-acre brush fire burning near the Clackamas River Trail Monday night. The fire started in an industrial building and spread to wildland, fire officials said.
The blaze burned wildlands on the south side of the Clackamas River. Four industrial buildings were damaged, Clackamas Fire said.
Crews were able to put the fire out by 11:40 p.m.
The fire did not damage the Edgewater at the Cove apartments which are nearby. No evacuations were needed and no one was injured.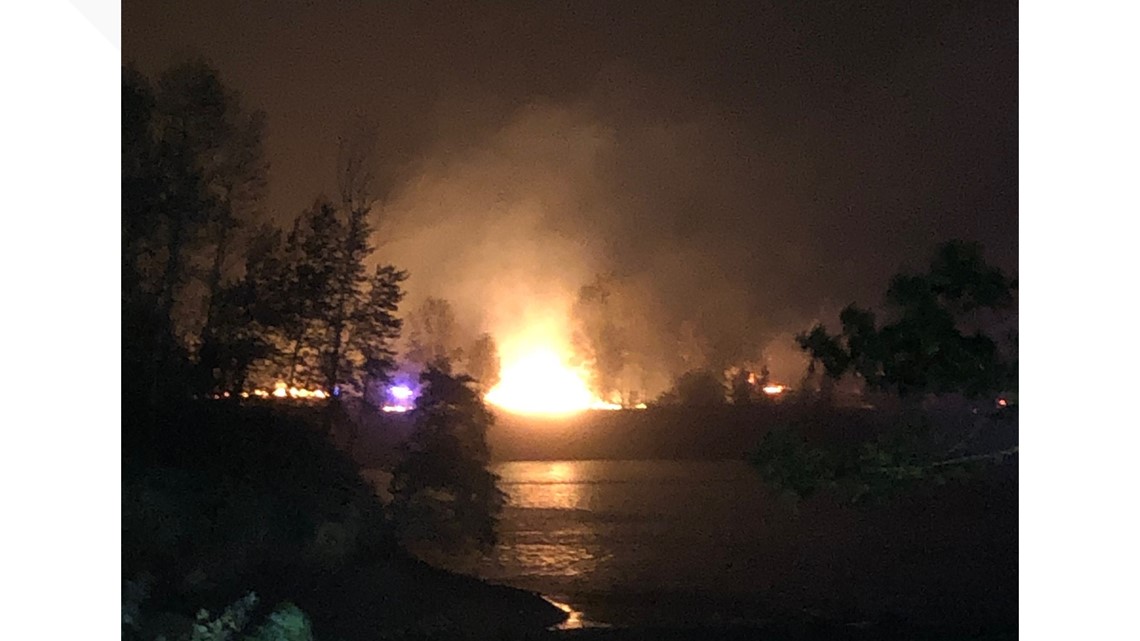 Strong winds caused power outages and knocked down trees across the region Monday. High winds and dry conditions mean fire danger is extremely high throughout Oregon and much of Washington.