COLUMBIA RIVER GORGE, Ore. -- The U.S. Forest service opened the Starvation Ridge and Mount Defiance trials on the east end of the Columbia Gorge on Friday. Both had been closed since the massive wild fire in September of 2017.
Both trails are very steep. Mount Defiance is considered a training hike for a Mount Hood climb to the summit. It is roughly five miles one way, with an elevation gain of nearly 5,000 feet.
It's a big deal that the trail is open again.
"We know that everyone has anticipated this and it's a wonderful day to have trails reopen," said Lily Palmer, spokesperson for the U.S. Forest Service.
I hiked the lower section Friday and found some parts of the trail covered by vegetation, including tall ferns making it tricky to follow the path.
But its a spectacular time to hike the gorge. The flowers are out and the bees are busy gathering pollen.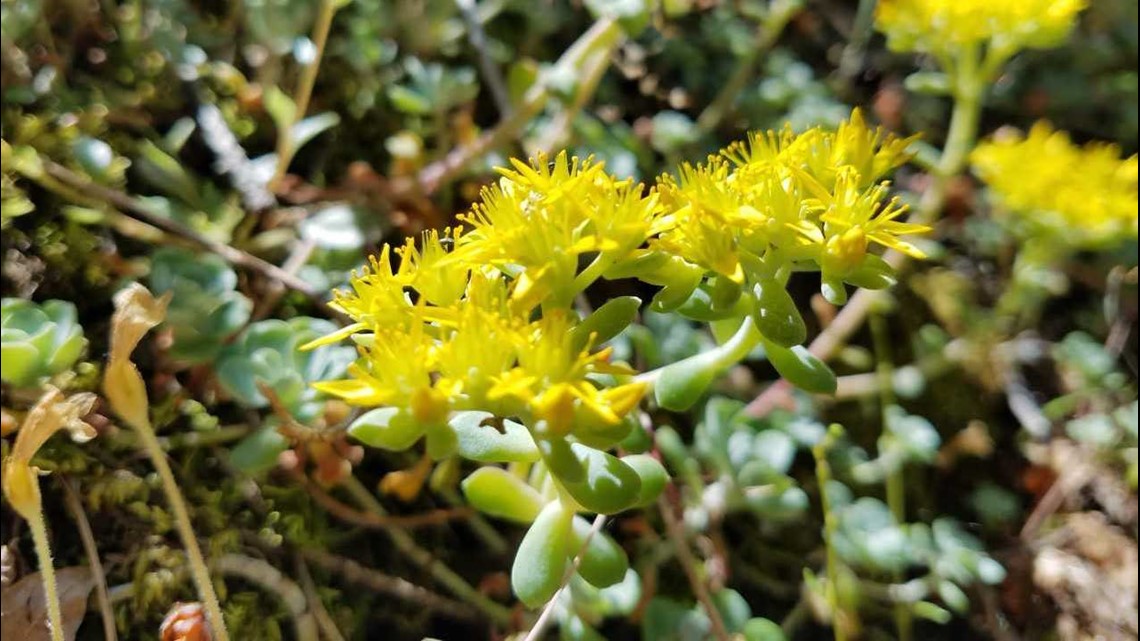 For the first couple miles of trail, you do not see any fire damage. But I'm told there are burned trees near the top of Mount Defiance.
Back at the parking lot, tour companies, including Wildwood Adventures, are stopping in.
"There was a huge drop off after the fire. It's just hard to run an effective tour down this area," said Arron Kelly, a tour guide.
But the new season brings new interest.
"I've had people who have gone on tours of gorges all over the world and they came there because there is no other gorge in the world like this gorge. It is unique," Kelly said.
As word spread that Starvation Ridge and Mount Defiance were open, hikers began to arrive Friday.
Nicole Henneman is from Hillsboro.
"Its been really cool to see what fire did. It was unbelievable. And still, unbelievable to me. So its unreal to see it in person, actually," she said.
The hikers are pulled by the love of the outdoors and what it does for them.
"Absolutely. Good for the soul, good for the physical body, good for the mind. So the whole thing...the whole kit and caboodle," said hiker Brandon Arzillo.
And now, the whole kit and kaboodle can be refreshed along the Mount Defiance trail at Lacaster Falls along the lower section, and as far up as your feet will take you.
The Forest Service also opened trails to lakes in the Mount Hood National Forest. They are Wahtum, Black, Bear, North, Rainy and Warren Lakes.