PORTLAND. Ore. – A Major League Baseball team in Portland is one step closer to becoming a reality.
The Portland Diamond Project, the management group led by former Nike executive Craig Cheek, officially made two full offers for parcels of land in Portland for a baseball stadium and massive apartment complex.
One offer was for the Portland Public Schools administration's headquarters on North Dixon Street, two blocks from the Moda Center. KGW has confirmed Portland Diamond Project's offer for the site is $80 million, plus a second property near Northeast 82nd Avenue.
The second offer was for the industrial site currently owned by ESCO Corporation, on Northwest 25th Avenue and Vaughn Street in Slabtown. How much money the group offered for that site has not been reported.
The estimated property values for the locations are about $110 million for the PPS site and $17.5 million for ESCO, according to the city-run website Portland Maps, which is not always current on real-market property values.
Portland Diamond Project has formally delivered the offers to PPS and ESCO. On April 17, PPS spokesman Dave Northfield confirmed the district received an unsolicited offer to purchase the Blanchard Education Services Center property.
"The BESC property is an important and valuable asset, and the Superintendent and Board of Directors take their stewardship of this and other real estate assets very seriously. District leadership has an obligation to ensure that any possible sale of property maximizes the return, in order to better serve our students and fulfill our mission," Northfield said.
The offers don't mean an MLB team is guaranteed – Major League Baseball has not confirmed whether an existing team will move to Portland or a new professional franchise will be added to the mix. But the offer does provide more incentive for MLB officials, whom some speculate are mulling a move of either the Oakland Athletics or Tampa Bay Rays to a new city.
In September, MLB commissioner Rob Manfred said Portland would be on a list of potential cities for league expansion.
The Portland Diamond Project said the stadium itself would contain 32,000 seats, making it the biggest sports stadium in Portland, but one of the smallest MLB stadiums in the country next to the Tampa Bay Rays' Tropicana Field, which seats 31,000 fans.
The apartment complex, meanwhile, would contain as many as 8,000 units, making it by far the largest apartment complex in Portland.
According to a statement from PDP, the stadium project would create 800 construction jobs and the franchise itself would generate 4,500 new permanent jobs and $10 billion in revenue over the next 30 years.
An economic study commissioned for both sites found that each site offers the ability not just for a new stadium but a new neighborhood area with other businesses and a small city worth of housing.
"Preliminary reports indicate both possess the right mix of infrastructure and proximity to Portland's downtown," Cheek said. "Additionally, both districts have ample room for multifamily development, which can help alleviate Portland's housing crisis. We're planning to pave the way for 8,000 new workforce and market-rate apartments to create a vibrant, walkable community around the facility, wherever it ultimately lands."
The Portland Diamond Project announcement also included clarification of the management team leading the push for MLB in Portland. Cheek is joined by former Portland Trail Blazers announcer Mike Barrett, who will act as the PDP spokesman, and former Oregon State Senator Jason Atkinson, who will be the strategic business director.
"When we actually get an offer that's accepted and start working down the road, when we can start sharing some of the designs, I think people will get really excited," he said.
The Portland Diamond Project has retained Kansas City-based Populous Architects, which has designed nearly two dozen MLB ballparks.
Populous Architects will partner with Portland firm TVA Architects to design the facility.
Portland's MLB Stadium: What it could look like
While the Portland Diamond Project has not revealed more details about the stadium design, some of the newer Major League Baseball stadiums might offer clues, as two new, smaller stadiums, Target Field and Marlins Park, were both designed by Populous Architects.
"The newer ballparks by design went to smaller capacity. The idea is they can charge a premium for them, which works to Portland's advantage," Brown said.
Target Field in Minneapolis has one of the smallest footprints of any pro stadium at just 8.5 acres. It holds about 39,000 people.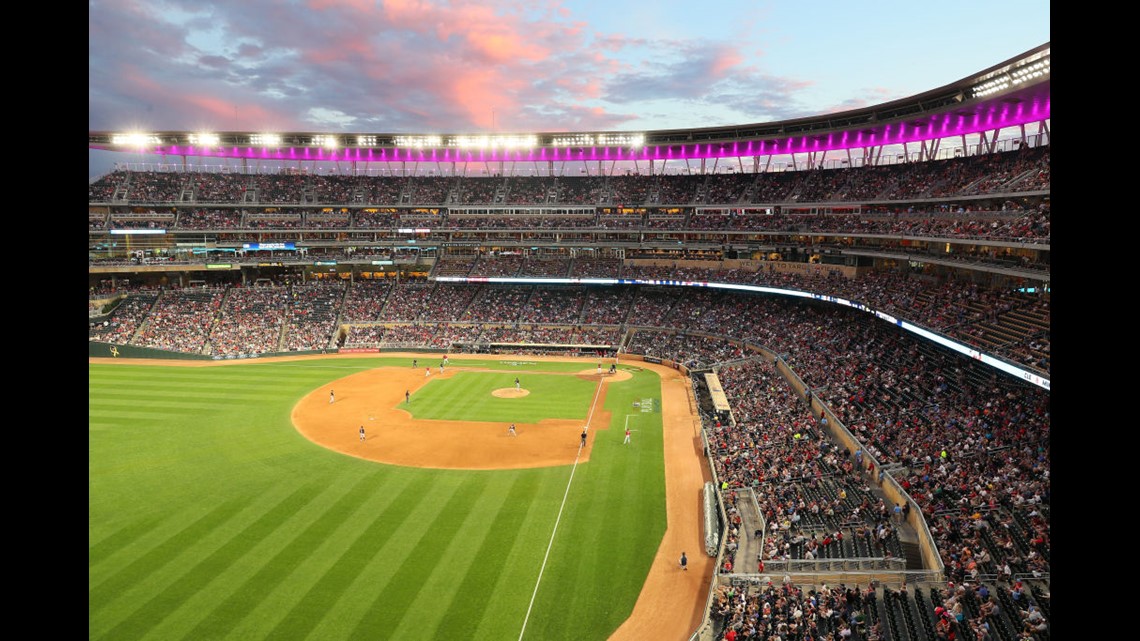 But Brown cautioned that Target Field does not have a roof, which might not work with Portland's spring weather.
Major League teams have been hammered this season by bad weather. Teams postponed 21 games in just the first 2 ½ weeks of the season.
Portland would need to contend with early-season weather woes like many cold-weather cities, so a retractable roof would likely be on the table.
Marlins Park in Miami was built in 2012 and holds about 36,700 people. That stadium is built on a 17-acre piece of property and features a retractable roof.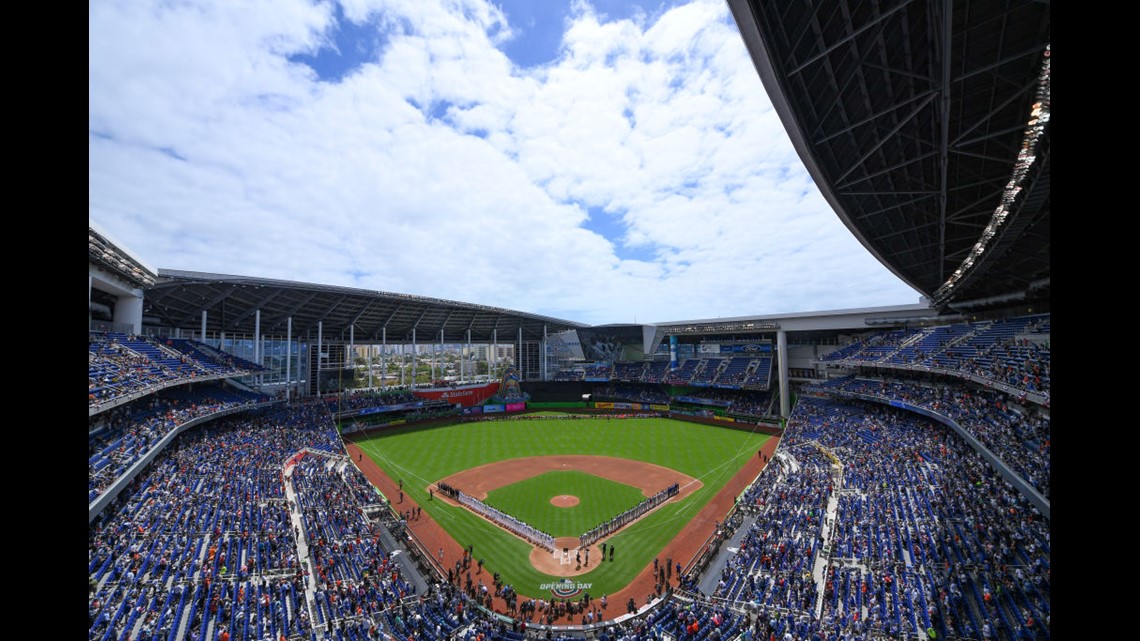 Safeco Field in Seattle features a similar retractable roof that slides out over adjacent railroad tracks. Safeco was not designed by Populous Architects.
"The Mariners probably have the best design for that," Brown said.
Brown estimated a Portland team would need to average about 18,000-20,000 fans per game to succeed.
Pressing questions remain as the stadium offers take shape. A spokesman for the Portland Diamond Project wouldn't discuss whether one site is preferred over the other, what other sites are being considered, or the projected opening date for the stadium once it's built. PDP also wouldn't say whether MLB has committed to moving a team to Portland if a stadium is built.
The ESCO site is approximately 24 acres. The PPS site is 13.5 acres. The Portland Water Bureau also owns a large parcel of land adjacent to the PPS site.
Portland Diamond Project spokesman John McIsaac said PDP is aware of the water bureau land.
The estimated cost of the development project has not been revealed, but there is bond money set aside for it already. PDP may draw from a $150 million state bond specifically for an MLB stadium that was passed in 2003. That bond would be funded by taxing player and executive salaries and wouldn't impact other taxpayers.
Portland Mayor Ted Wheeler was briefed on the project in January. In a statement on April 18, he said it makes sense that MLB would be interested in Portland, but it will likely be a while before first pitch.
"It's easy to see why Portland would be an attractive option for Major League Baseball. We're a growing media market with a booming economy and a rich history of local baseball," Wheeler said in the statement. "But any path that leads from today to Opening Day is a long one. My focus continues to be on addressing our city's immediate challenges - creating more housing, helping those experiencing homelessness, and maintaining a safe livable city."
The Oregon Sports Authority, a nonprofit that promotes sports in the state, said they are supportive of the project but wouldn't offer more details.
"The Oregon Sports Authority has actively listened to the emerging plans of the Portland Diamond Project over the past several months. We are excited to see the substantial progress achieved to date and look forward to providing continued assistance and guidance in support of the goal of bringing Major League Baseball to Portland," CEO Jim Etzel said.
What is certain is that if a stadium and massive neighboring apartment complex materialize either in North or Northwest Portland, the city's economy and housing market would be indelibly changed. The MLB team could be akin to Amazon in Seattle, or ilani casino in Ridgefield, with several thousand jobs and twice as many apartments for workers to live in.
Just how much the stadium would change Portland as we know it is still in the works. The other unanswered question: If Portland builds a stadium, will the MLB come? So far, Portland Diamond Project is banking on it.