On Tuesday afternoon, Vancouver police confirmed that Melendez' boyfriend, Kirkland Warren is considered a "person of interest" in the disappearance of Melendez and Layla. He is believed to be the person they were last with.
Warren was arrested on Sunday, March 19 for multiple charges, including violating Melendez' no-contact order, tampering with a witness and unlawful possession of a firearm.
Kendrick Taylor, Melendez' stepfather and Layla's grandfather, is pleading for the public's help in finding the girls.
"It's been awhile. It's been since last Sunday since anybody heard, seen or talked to my daughter and granddaughter so hoping for the best to find
them and find them alive and safe and to bring them home," Taylor said.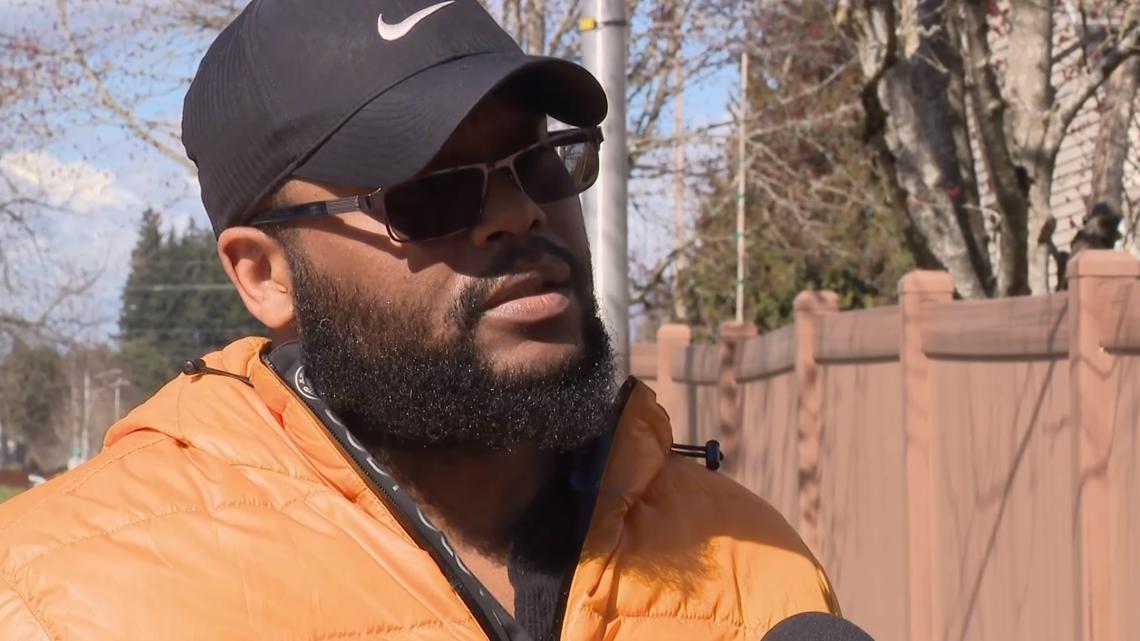 Miguel Melendez, Meshay's brother and Layla's uncle, spoke about his sister and niece and the joy they bring to people's lives.
"Trying to stay strong," he said. "I don't know how to feel, how to deal with it. Layla, man she is a bundle of joy, very energetic, she always wants to talk, she asks a lot of questions. And my sister, she's very loud, she's going to let you know who she is, she doesn't care, she's outgoing and likes to have fun.
"I'm missing a whole part of me, that's my sister and niece and we don't know where they're at," he said.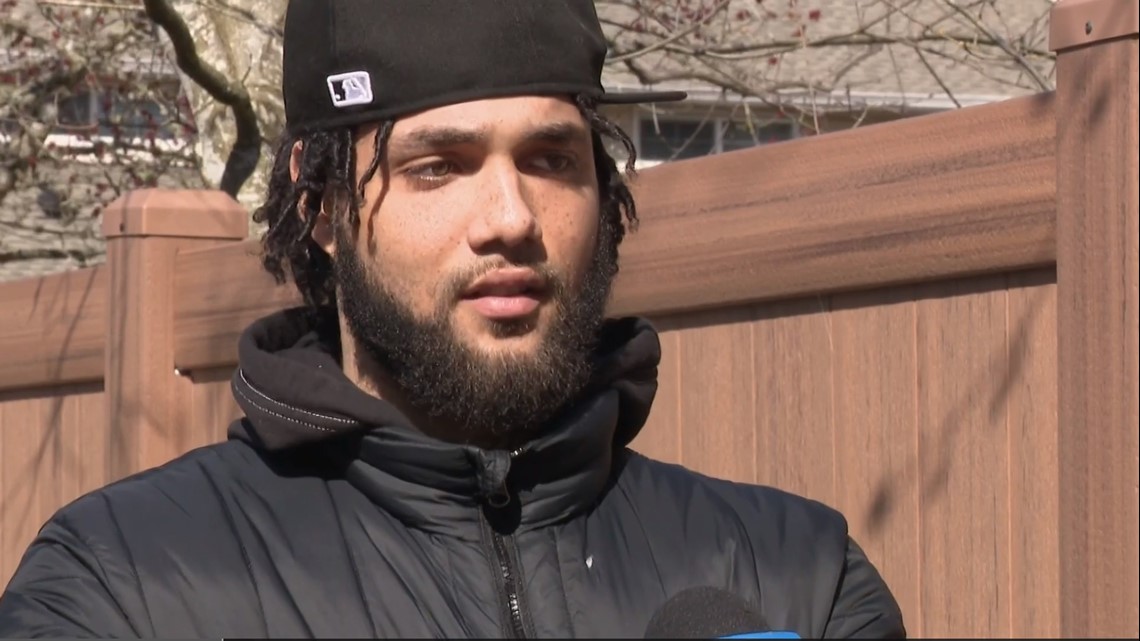 A friend of Melendez told police that the two were with Warren on March 12, the day they were reported missing, according to court documents. The friend told police they saw Melendez in Warren's vehicle, "unresponsive and naked from the waist down," court documents state, and that Warren retrieved Melendez' daughter at that time from the friend, who had been watching her.
Warren has a 2018 indictment in Arkansas for murder and abuse of a corpse, the Vancouver court documents state.
"It's frustrating when the courts have a person like that on bail when he's already involved in another case in another state," Taylor said. "He was the last person to see them alive. It is very frustrating and right now we want answers, we want as to where Meshay and Layla are at right now — that's the focus. We haven't seen them since last Sunday, nobody's talked to them or heard from them since last Sunday and that's not normal, that's definitely not normal. That's the main focus right now, trying to find them and bring them back home."
Warren had been arrested earlier this month on domestic violence charges involving Melendez, but was released March 10 on $100,000 bail, according to court documents.
Bail for Warren was set at $1 million during a court appearance Tuesday and the judge accepted recommendations from the state for GPS monitoring, no-contact orders and a firearm restriction. The judge also revealed Warren was making phone calls from prison, the reason for the witness-tampering charge.
Michelle Bart, a spokesman for the family, said the family believes "completely" that Warren is involved in the disappearance of Melendez and her daughter.
"The outcome is they arrested somebody. There was a restraining order against him, a protective order for him to stay away from her from a previous shooting recently that he tried to shoot her. He was arrested, let out of jail I may add," Bart said. "He was the last person to have seen them and the last person to be with them so the question is, where are they? From our understanding he's not speaking. Does the family believe he's involved in this? Completely. No coincidences in crime, you know. How many times can you be in the wrong place at the wrong time?"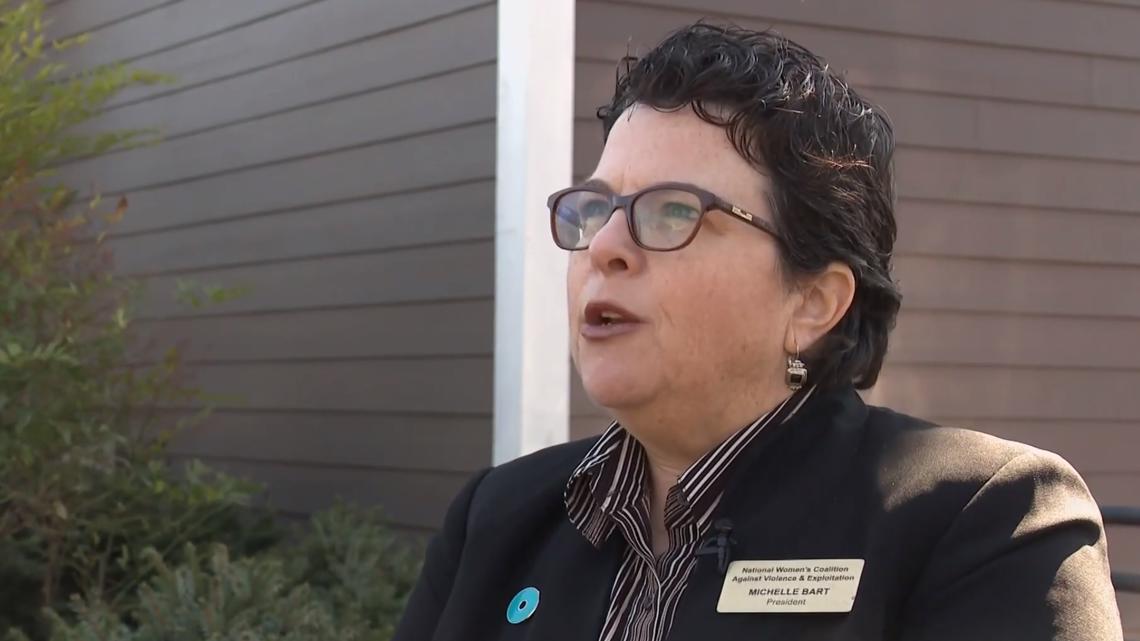 "Joyful, life of the party, really caring," said Taylor, talking about Stewart. "Layla is basically an actress in training, she's the life of the party, an angel. Trusting in the universe, you know trusting, being optimistic that we'll find them and they'll be brought home safe, that's all my mind can stay focused on, that's where I'm putting my energy at."
The family is trying to stay strong, praying for Melendez and Layla to come back home safe.
"If you see anything, hear anything, even if you don't think it might not mean nothing please call it in, contact one of us. Let's figure it out and
bring them home. We've got to move faster than this, it's taking too long. This isn't right," said Miguel Melendez.
Police said Meshay Melendez is 5-foot-9, 185 pounds and has black hair and brown eyes, and Layla is about 4-foot, 50 pounds with brown hair and hazel eyes.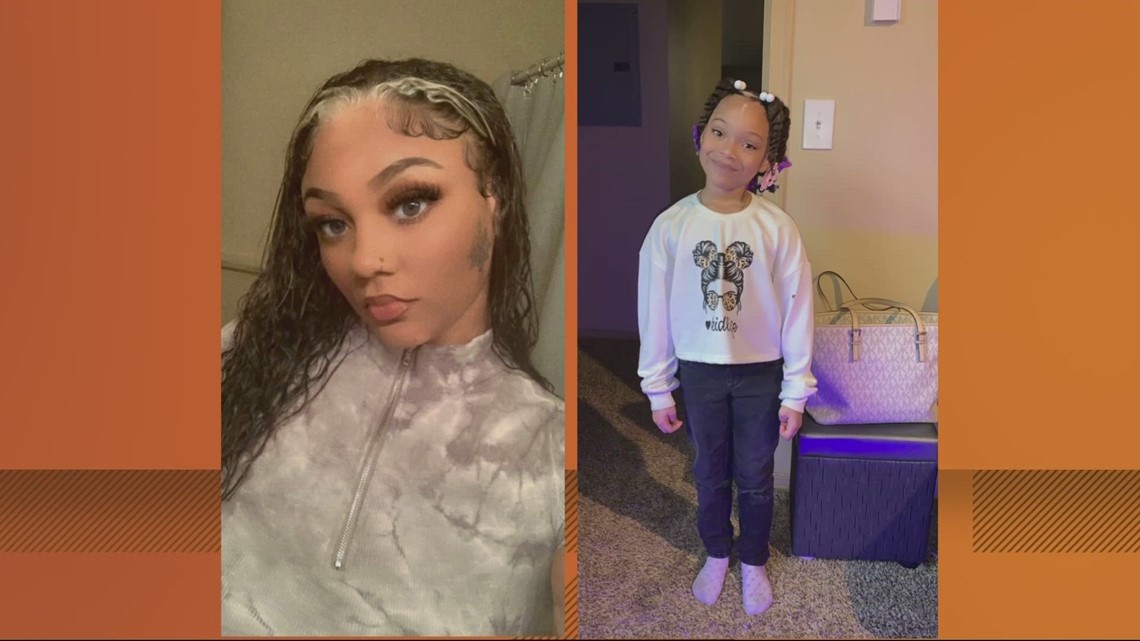 In an update released Tuesday, Vancouver police said that the agency is actively following up on leads received from the community and evidence recovered during a search of Warren's home.
"There's always someone who knows something. I'd just ask if you can find it in your heart to say something, anything that'll jog someone's memory. If they saw them, seen them, it can be anything," Taylor said.
The agency has asked that anyone in the area with surveillance systems check their cameras for sightings of several vehicles between March 11 and March 18: a 2021 maroon Dodge Charger with Oregon license plate 812MWM, a 1999 white Chevrolet Lumina with Washington license plate 3A68206, and a 2011 white Chrysler 200 with a Washington license plate (number not provided).
See a typo in this article? Email web@kgw.com for corrections