VANCOUVER, Wash. — An Amber Alert was issued in California on Saturday to help find a 4-year-old girl who police say was abducted by her mother in Vancouver on Thursday afternoon.
Aranza Ochoa Lopez was on a court-supervised visit with her mother, Esmeralda Lopez Lopez, at the Vancouver Mall on Thursday afternoon when she was taken, according to Vancouver police.
Esmeralda was described as a 21-year-old Hispanic woman who is 5-feet tall with black hair and brown eyes. She was last seen wearing a red and white striped soccer jersey, police said. According to the Amber Alert, Esmeralda was last seen driving a 2005 Chevy Cobalt with Washington license plate number BLK 1552.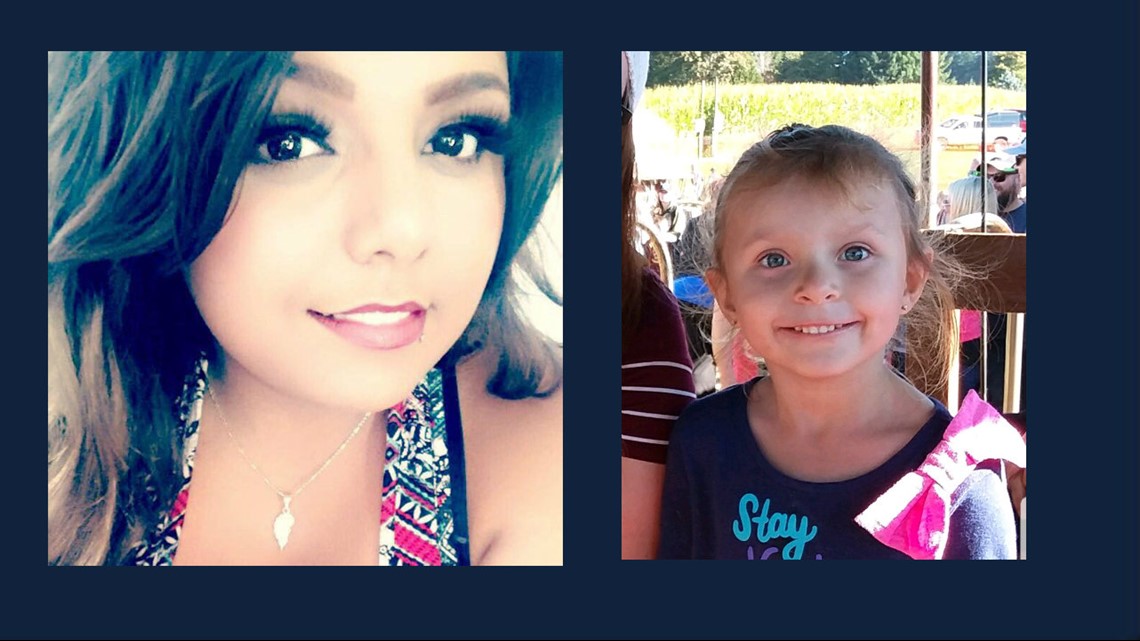 Authorities said based on Esmeralda's history, they have reason to fear for Aranza's safety.
Police believe Aranza was wearing a long sleeve dark blue shirt with a bulldog on the front, pink pants and "paw patrol" shoes.
Esmeralda is also a person of interest in a kidnapping and robbery that happened late Wednesday night or Thursday morning in Vancouver, according to police.
Anyone who sees Esmeralda is asked not to approach her, but to call 911.