PORTLAND, Ore. — If you walk through the grocery store or go outside, it's likely you'll see people wearing masks.
But not everyone has the resources to get one and some medical students at Oregon Health & Science University are trying to change that.
"We saw a need in the community," said Huong Nguyen, a second-year medical student at OHSU.
Nguyen and two of her classmates, Bin Chen and Dana Button, volunteer together at the Bridges Collaborative Care Clinic. It's a nonprofit, student-run free healthcare clinic.
Specifically, the students saw a need for personal protective equipment, or PPE.
"Most of the PPE that was available was going to hospitals," said Nguyen.
So they started thinking about ways to help.
"While we can't be helping patients in the clinic or in the hospital, hopefully were keeping patients out of the hospital," Nguyen said.
They're doing it, by making masks.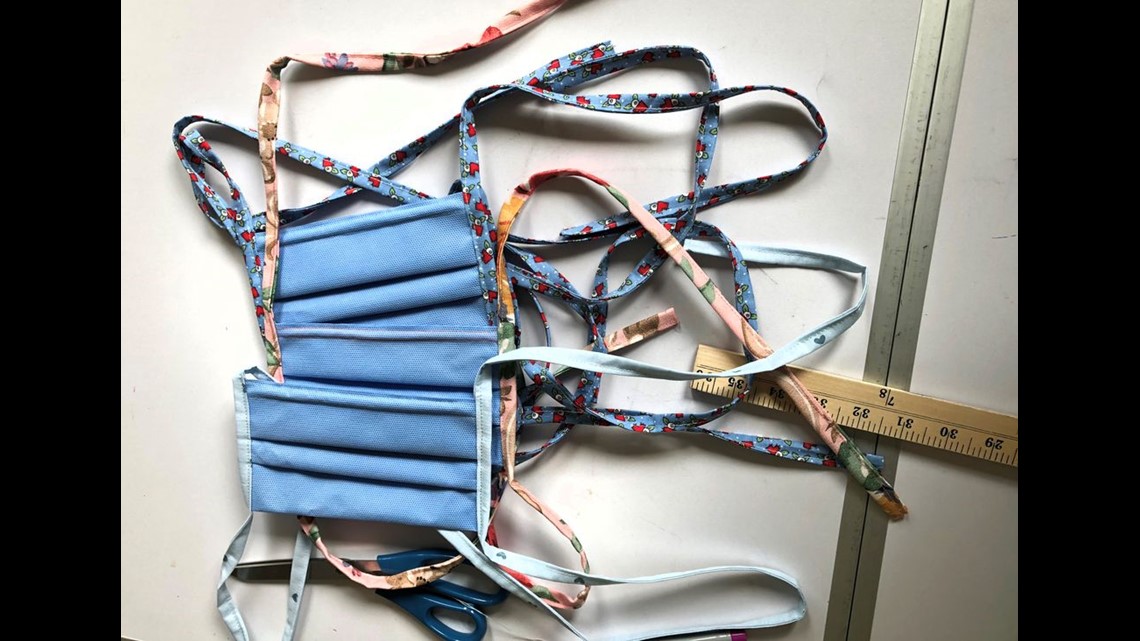 In late March, during their spring break, roughly 20-25 medical students got to work.
Thanks to initial funding from Bridges Collaborative Care and more money that came in from donations, they blew through their first goal of a few hundred masks. Now they're onto a new goal: to make 5,000 masks.
"We have about 4,800 of those being sewn right now," said Button.
Technically though, he said they've already overshot their new goal.
"We've actually been able to donate 2,000 [masks]," Button said.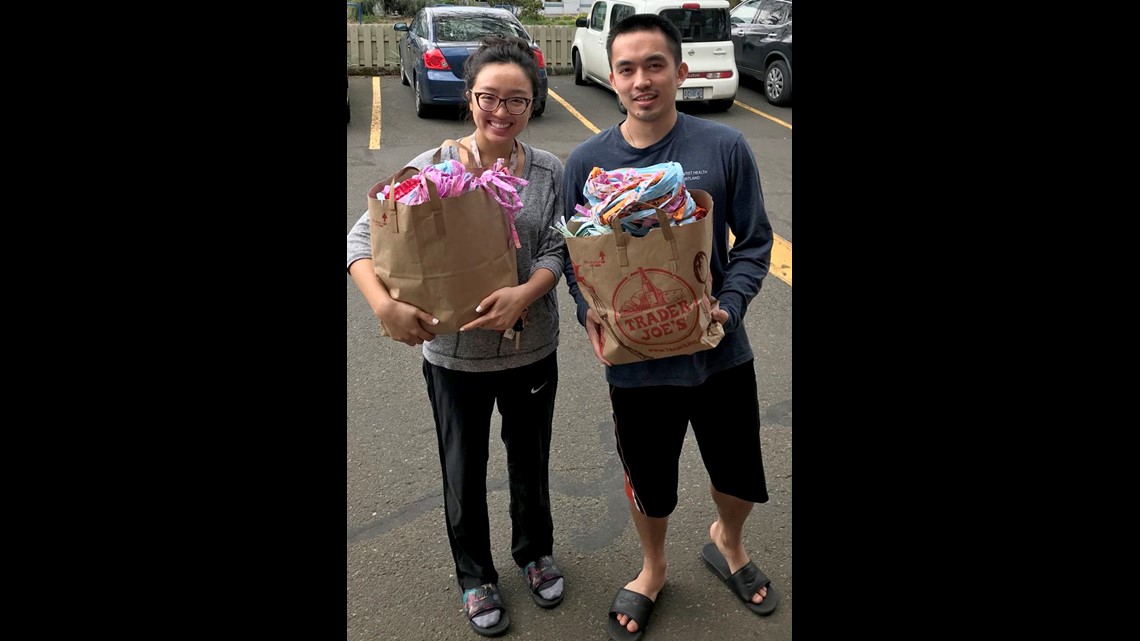 The masks are made of a combination of surgical wrap for the portion that goes over the face, and fabric ties. They are going to a number of organizations in the community including TriMet, Transition Projects, which helps the homeless acquire housing, and other community health organizations.
"The groups we're trying to prioritize are definitely ones that are working with community members who aren't able to get masks otherwise," said Button.
The effort doesn't just involve medical students from OHSU. It's a group effort that includes Oregon State University pharmacy students, students going into dentistry and even community members.
"We just kind of joined forces with them," explained Chen.
"We want to thank everyone for helping us out thus far," he said.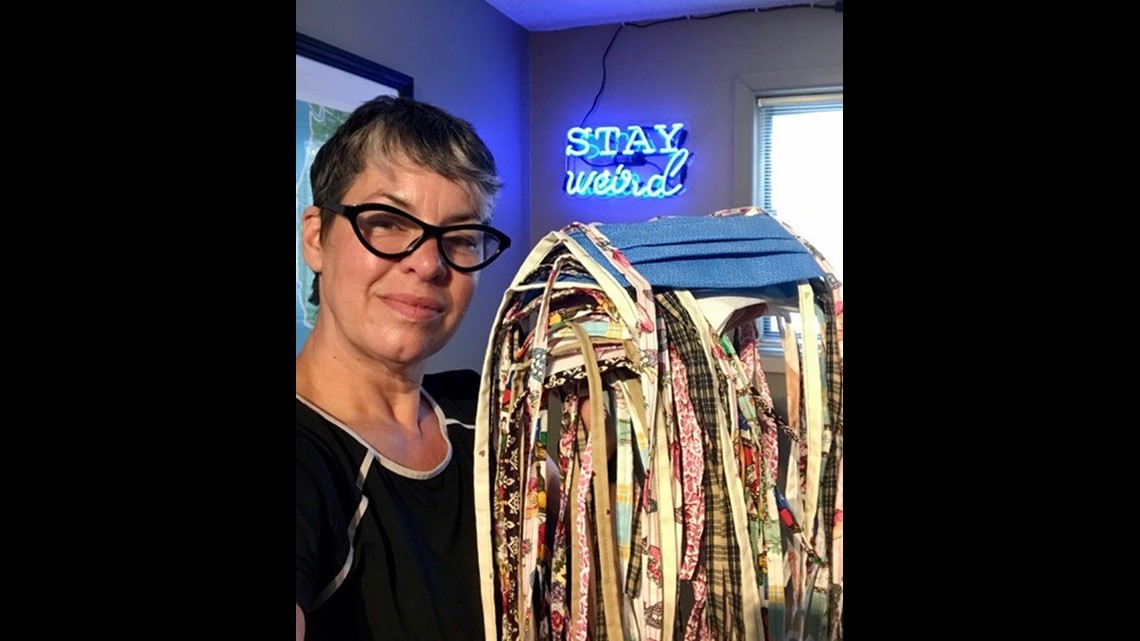 Chen spoke of the hard work from all the volunteers. He talked about one in particular, April Chung, who is also an OHSU employee. Nguyen said Chung has driven more than 20 hours to help the mask-making efforts by taking uncut surgical wrap to a Hazel Bleu, a small company in Washington that makes clothing for children. Hazel Bleu cuts the surgical wrap, which makes it easier for students to sew masks.
"There's no way we could have made so many [masks] this quickly had it not been for them," said Chen.
Nguyen said having the material pre-cut basically cuts the mask-making time in half, to about 10 minutes of work per mask.
Doctors at OHSU, who've been handing out some of the masks to their patients, said the students are making a difference.
"It's just been a really great gift from these students and the other community partners that have been producing these for us," said Dr. Christina Milano, a family medicine doctor at OHSU.
Milano said the masks are helpful in that doctors can now give their patients the community-made masks instead of PPE designated for healthcare workers, which they may have to ration, in case there is a resurgence of COVID-19 later in the year.
Our future doctors may be unable to help on the front lines just yet, but they're still doing their part.
"I think we're just going to keep on going until we run out of material because this seems like it's a long battle. So we're not gonna stop," said Nguyen.
The masks that students and the community are making are not for medical professionals to wear. They're for the general public.
The students say right now they're looking for any fabric donations to make the ties for the masks.
If you would like to help or are an organization needing masks, you can send an email to pdxcommunityppe@gmail.com.