Robert Douglas Delgado, 46, was shot at Lents Park during a confrontation with officers.
The Portland Police Bureau (PPB) said officers went to the park after receiving a report of a man "quick-drawing and holding what looked like a handgun."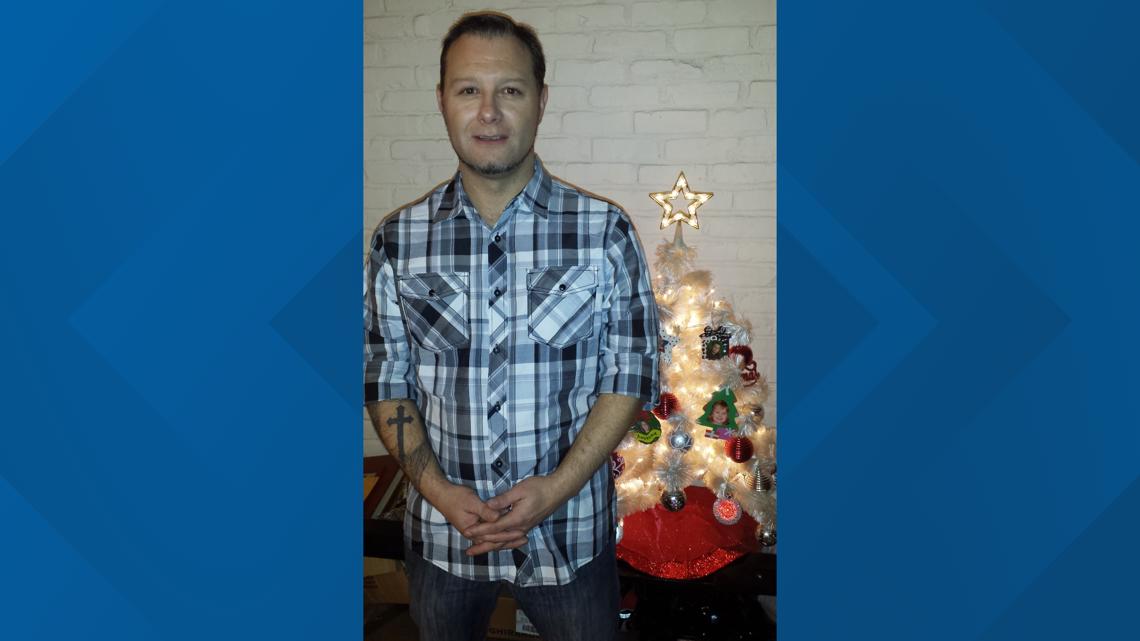 PPB said the first officer arrived at the park at 9:36 a.m. Four minutes later at 9:40, Officer Zachary Delong shot and killed Delgado. The officer was about 90 feet away when he fired.
Police said officers started performing CPR on Delgado eight minutes after the shooting when they determined it was safe to approach. They gave the following timeline of events:
9:28 a.m.: Officers dispatched to Lents Park
9:36 a.m.: First officer arrives
9:40 a.m.: Officer reports shots fired and man down
9:41 a.m.: Ambulance dispatched to the scene
9:47 a.m.: Officers tell ambulance crew to come in to the scene
9:48 a.m.: Officers begin administering first aid
9:53 a.m.: Medical personnel take over first aid
PPB on Monday released a photo of the replica handgun with an orange tip and a handgun magazine.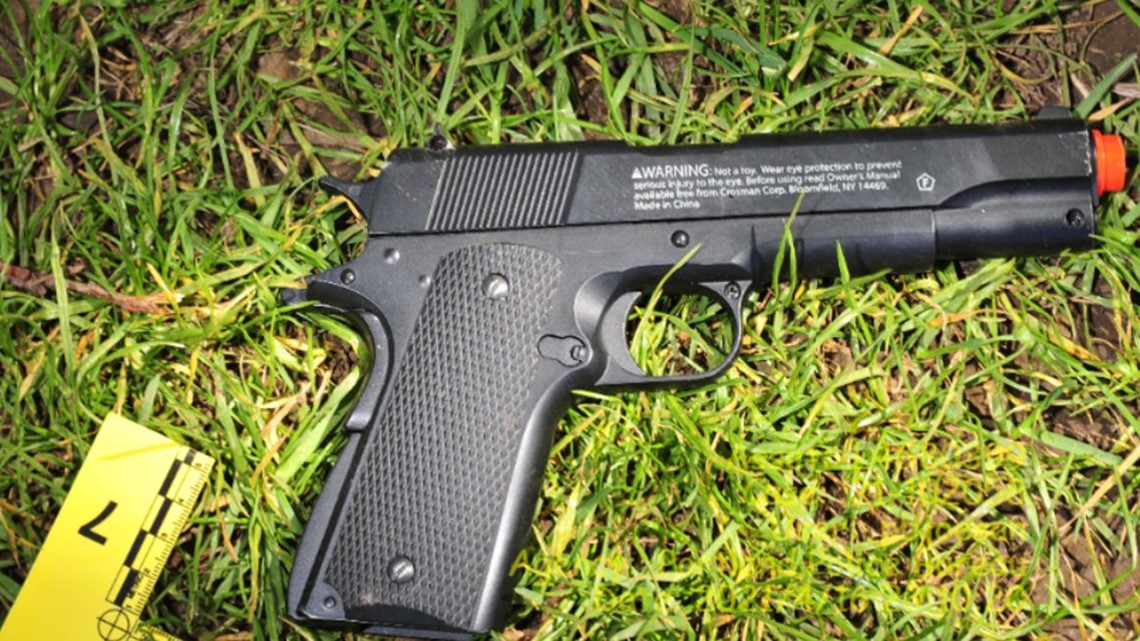 The video is certainly not conclusive, according to Homeland Security and law enforcement consultant Cliff Gyves. Gyves is CEO and VP for Western Operations at AzTex Training and Advisory Group, LLC.
"The video is really not probative, it's all going to be based on eyewitness testimony," said Gyves.
But there are things we see and hear in the 11-minute video, starting with the commands of what appear to be the first officers there.
"This guy seems to be acting irrational, he's not complying, he's waving a gun in a public park and there are bystanders there. So the police are there probably as much to protect the bystanders as each other and their fellow officers," said Gyves.
The little we see of Delgado in the video, he is upset, however seemingly not holding a gun, initially.
"I went through it frame by frame, trying to look when he tossed his tent out in the general direction and police are giving order to get down on the ground, I couldn't see a gun in his hand at that time," said Gyves.
But what happened next when Delgado got near a tree some 90 feet away from officers appears to be what prompted the shooting. We can't see it in the video, but Gyves said, "If somebody points something that looks like a gun at you, if you don't have good cover and the guy's not responding properly to your commands you have to assume he's threatening you and your fellow officers."
Forty-five seconds into the video, Delgado is shot and down on the ground, despite some officers having and using less lethal force before that.
"You can't expect everybody to have bean bag guns and then when it escalates to transition to another gun, that's why you have multiple police officers each with a different level of force," said Gyves.