PORTLAND, Ore. -- Terri Horman has told People Magazine she did not kill her stepson Kyron Horman, who vanished from Skyline Elementary School in 2010.
Horman acknowledged in the interview that she took the 7-year-old to a science fair at his school on June 4. She said she brought him inside, took photos and then left - and that's the last time she ever saw him.
"I saw him walking down to his room. My vision of him is the back of his head almost at the door," Terri, 45, told People in the exclusive interview. "That's what I see when I sit here and think about him – that's my last thought."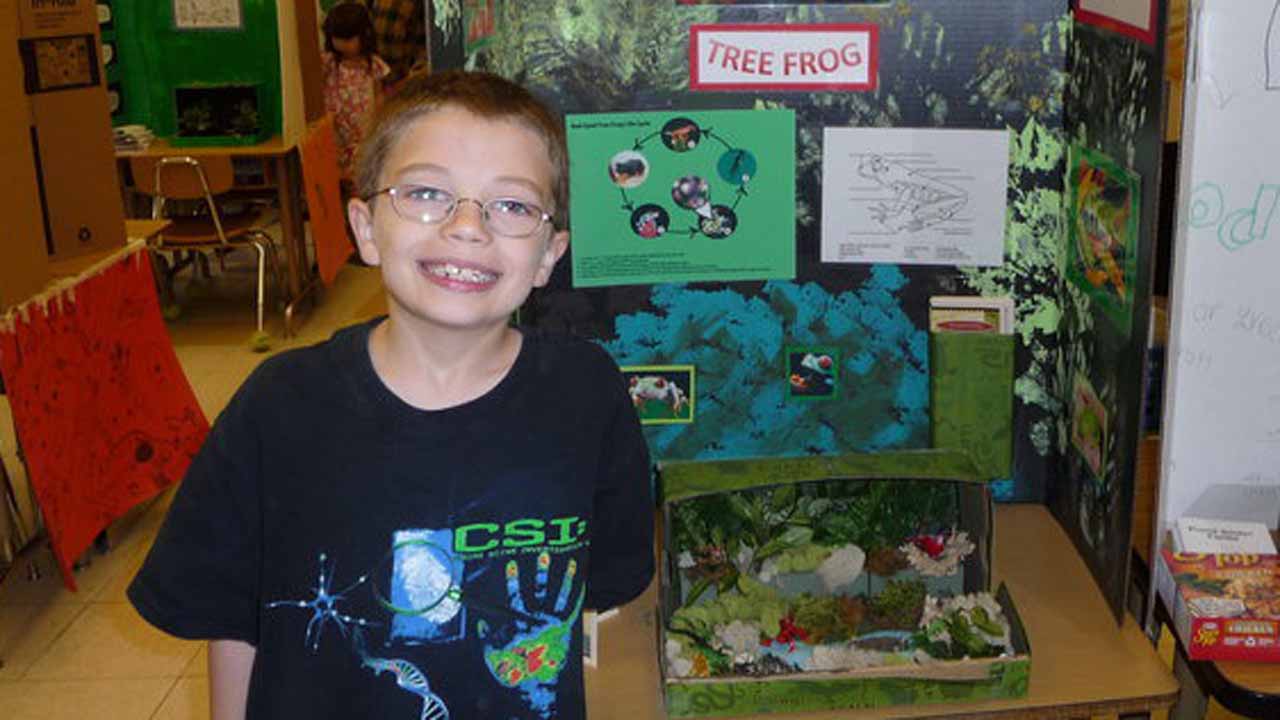 Horman said she didn't know anything was wrong until hours later, when she waited for Kyron to step off of his school bus and the driver told her he was not there.
"That's when the panic set in," she said in the People interview. "That's when I learned he had not been at school that day and had been unaccounted for, for six hours, and nobody had called me."
In the chaos that followed, Horman said she did everything she could to help investigators. She stood alongside her husband Kaine, at press conferences, along with Kyron's mother Desiree Young and her husband, Tony Young. But soon, she said, the others started treating her like "an outsider," which she felt was undeserved.
"I have been his [Kyron's] life since he was 3 days old. He is every bit my son," she said in the interview. "I spent my days with him. I was there for his illnesses, his good days, his bad days – everything. I was part of his life all the time."
Three weeks into the investigation, Horman was asked to take her first polygraph test. She said she agreed, willing to do whatever police asked.
She answered all the questions and then was told that she failed the polygraph test. "I became a little livid at that point, because I knew I was telling the truth," she recalled. She blamed it on the deafness in her left ear, explaining that it was hard to understand the person administering the test, who was sitting behind her.
"At what point are they going to realize I don't have the answers and they need to change this around and they need to focus on finding him?" she asked during the People interview. "I never harmed my son. I never wanted to harm my husband and there is just so much information that is not being told to the public."
Kaine filed for divorce and a restraining order against Terri in late June, 2010. His attorney also asked the judge to deny her any visitation rights with their young daughter, Kiara. Much of his case was based on claims that Terri had tried to hire their landscaper to kill Kaine and make it look like a deadly mugging.
Horman discussed the allegations in her interview with People.
"The murder-for-hire plot was completely bogus. He [the landscaper] had an ax to grind with me, because he had made forward advances to me and I told him to leave."
"The answer is what I've said a hundred times: I don't know," she told People Magazine.
"I'm speaking now because nobody is looking for my son anymore. I want Kyron home. I love my son. There is no past tense. I want him home and I can't fix this. I don't know how to fix this."
A judge described Terri Horman as a prime suspect in her stepson's disappearance. But she has not been charged.
People Magazine said the Friday edition would contain more details of her interview, as would ABC's 'Good Morning America' and 'Nightline.'
In August 2014, Terri Horman tried to change her name to Claire Stella Sullivan. During a court hearing, Horman said she wanted a new name to "start over a new life without the stigma of Horman attached to it." A Douglas County judge denied that request.
Four months later, Horman applied for another name change in Lane County. She wanted to change her name to Claire Kisiel, but later withdrew the request.
She moved to the Sacramento, California area last October.