PORTLAND, Ore. — In the Homestead area of Portland's West Hills, you might find James Kolb sitting in the small courtyard between his home and Saint Elizabeth of Hungary Catholic Church.
"Sometimes it's too close…they know where you live," he said.
He has a pretty good reason for the proximity—around here, he goes by Father Jim. He's one of the on-call Catholic chaplains for the nearby OHSU and Doernbecher hospitals, and he's been the pastor at St. Elizabeth since 2001.
"I'm in my 19th year," Father Jim said.
He's proud of his small congregation. "It's friendly…it's insightful." And he's grateful for their medical neighbors.
"When I'm praying with patients and families, I always pray for the doctors and nurses," said Father Jim. "I believe the support staff and the medical people, they're also the hand of God."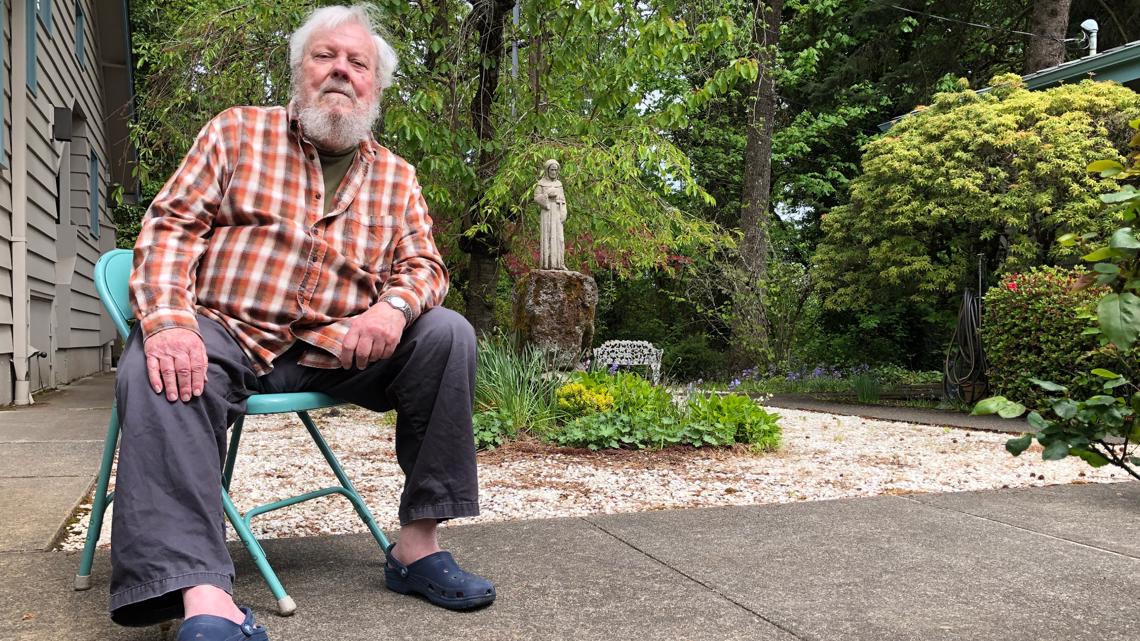 He's made a life out of encouraging others and his walk really speaks for itself. With what the church has been doing lately, you can see why.
"Walk out at noon, usually say a short prayer, remind us why we're doing this and ring the bell," he said. Every day at 12 p.m., someone from the church will come out and pull the rope to make the large bell behind the church clang, echoing through the neighborhood. It's a sound of appreciation meant for the hospitals and support for the patients.
"It reminds us what are we doing, why are we coming together, what are the needs of these people up here," Father Jim said. "There's people out there that care about what they're doing and appreciate what they're doing."
He'll turn 80 in July, so retirement has come knocking. "It's been a great place, I'm gonna miss it…it's time for somebody else."
It might be a little quieter around here when Father Jim moves on, but until then it's his time to ring the bell.
"Faith is not in talking about religion," he said. "It's sharing the presence of God or voice of God at the moment."