PORTLAND, Ore. — Everyone who has been to Notre Dame Cathedral says it is a very special experience. It has been described as almost mystical and something you will never forget. Which is why people from all over have been deeply impacted by the fire.
Paul and Eyke Nicholson have a photo album they will cherish even more now. It holds pictures from 2006, when they renewed their vows in a side chapel at Notre Dame Cathedral for their 15th wedding anniversary.
"It was very emotional, very memorable, it was an honor to be in that cathedral," Eyke Nicholson said.
Photos: Fire engulfs Notre Dame Cathedral in Paris, France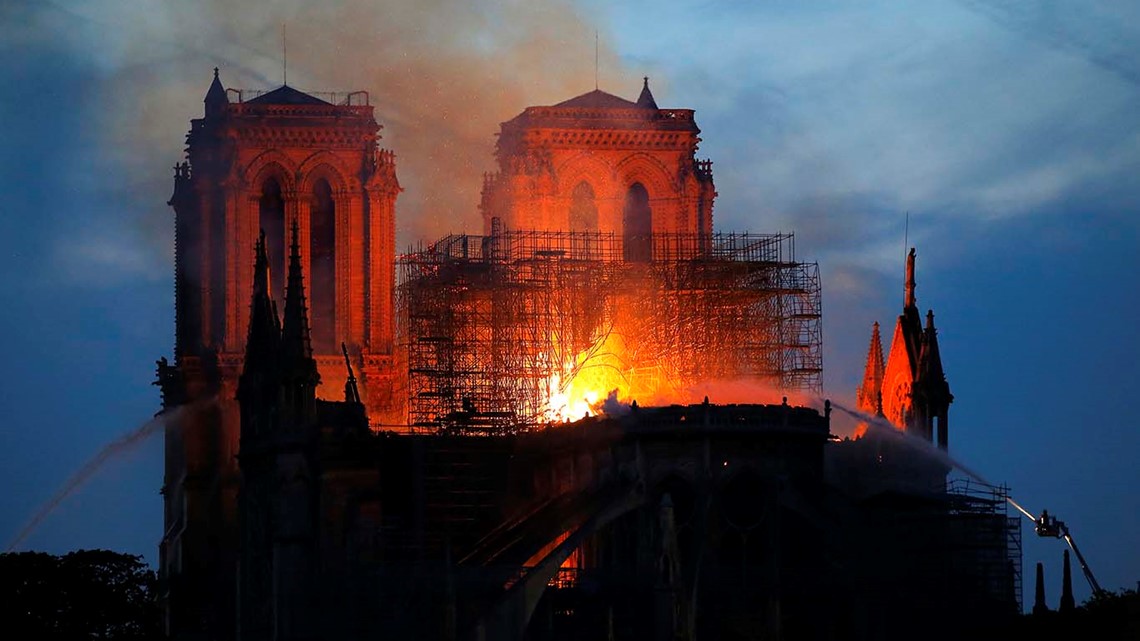 The couple said the beauty of it took their breath away.
"It's hard to describe because it's so big and it's so beautiful and there is so much to see and we just, you just, you hope you keep breathing because it's so beautiful," Eyke Nicholson said.
"It just leaves you breathless," Paul Nicholson echoed.
VIDEO: Reaction to Notre Dame Cathedral fire
Stephane Tullio, the founder of the French Community of Portland, also said it is tough to describe because the connection to its beauty is emotional.
"You see it and you just feel something, so I can understand that a lot of people from different countries and different cultures relate to it," Stephane Tullio said.
Tullio grew up in Paris and said Notre Dame is the heart of the city. He said he could not even watch video of the fire and like many was just speechless.
"It's not supposed to burn, I mean, you know, it's supposed to be here before you're born and after you're dead, it's supposed to be beyond you," Tullio said.
RELATED: PHOTOS | Inside Notre Dame now that the fire is out
"It's really hard at first to comprehend that's really happening, you know, it's unbelievable how can something like that happen," Eyke Nicholson said.
As we wait for the answer to that question, people continue to share memories and look forward to when it is rebuilt.
"I love the solidarity and the love, the emotion that we can share together and it's nice that it's going to be rebuilt," Tullio said.
The Nicholson's are now talking about going back to relive a day they will cherish forever.
"It is a special moment in our lives," Eyke Nicholson said.
France's president has vowed to rebuild Notre Dame and already some of the country's wealthiest families have pledged more than 500 million euros to make it happen.