PORTLAND, Ore. — Hundreds of people packed a chapel on the University of Portland campus Thursday night to pray for student Owen Klinger's safe return.
"It's overwhelming," said Mary Klinger, Owen's mom. "Really overwhelming and wonderful."
The U of P freshman vanished Sunday night. KGW has learned Owen walked out of his dorm around 7:30pm. Fifteen minutes later he was at the campus ATM pulling out some cash. A few minutes after that, family says, Owen was captured on camera walking past a Trimet bus.
"We think he was last seen walking on Portsmouth towards Lombard," said Dustin Klinger, Owen's dad. "We've had a lot of people canvassing that area."
There has been no sign of Owen. His parents keep thinking back to their last conversation with their son. It was Saturday night via text message. Everything seemed fine.
"I asked him how he was doing because I knew midterms were this week," said Mary. "He said he was feeling well, doing well."
Owen's disappearance does not make sense to his family, friends, or the U of P community. They gathered at the campus chapel for songs and readings, with Owen top of mind. Then they lit candles and walked to the bell tower.
"We are hoping for the best and the lights tonight show everyone is hoping for the best," said Mary.
Vigil for missing UP student
Owen is 6-foot-1, 165 pounds and has brown eyes with brown, shoulder-length hair. He was last seen wearing a light-blue hoodie with jeans, sneakers and a drawstring backpack.
Portland police released a surveillance image of Owen in the clothing he was last seen wearing Sunday evening.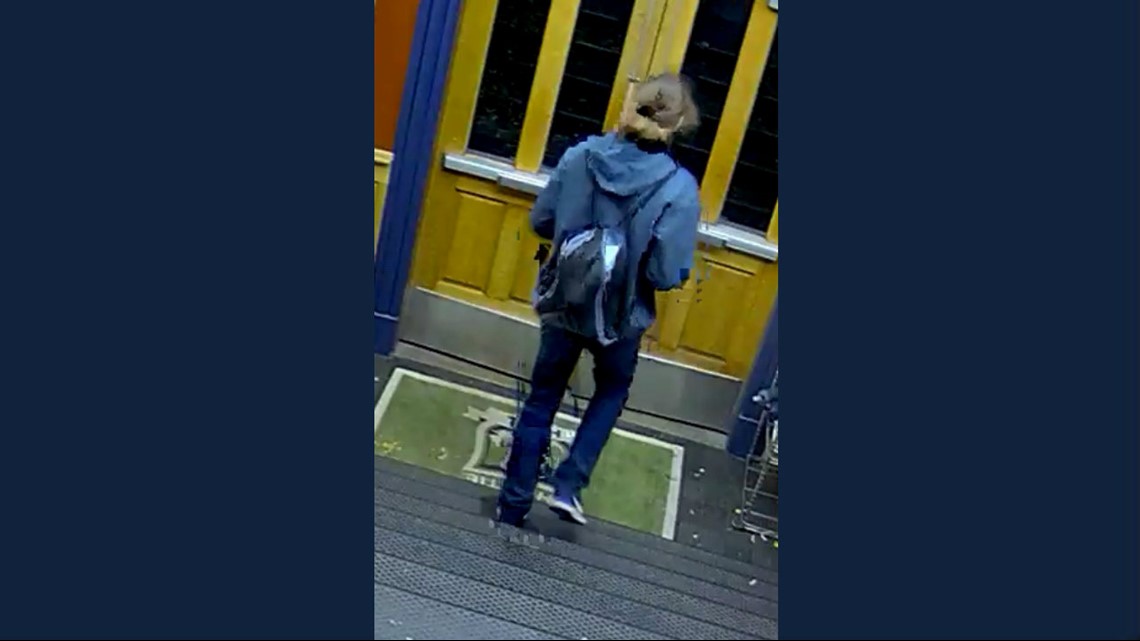 His mother said Owen left his main backpack and his laptop in his dorm room.
Anyone with information about where Own is should call 911.