PORTLAND, Ore. — Tiffany Hammer lives in the Goose Hollow neighborhood and is fed up with homeless campers. On Wednesday she spoke at Portland City Council about her concerns regarding homeless campers near Southwest Montgomery Street and 14th Avenue.
"We've been attacked and threatened. I won't mention the loss of possessions not bolted down or the daily car break-ins. We all know 'em. More concerned about personal safety," said Hammer to city commissioners.
A number of her neighbors joined her in council chambers in support.
About a month ago they planted roses on designated Oregon Department of Transportation land to deter camping. It seemed to work, until now.
Hammer says eight days ago a small hygiene facility that includes lockers and a porta potty popped up about a block from her home.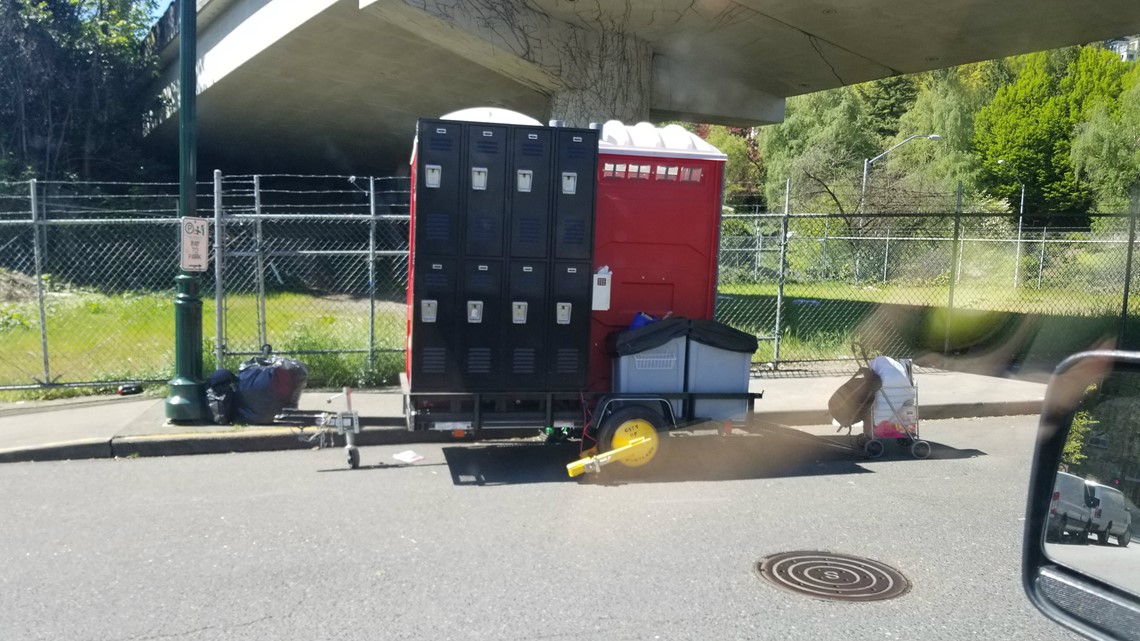 Neighbors took photos documenting the growth of tents surrounding the facility. They say on the day it arrived, there were little to no homeless campers. But seven days later, a row of tents lined Southwest Montgomery.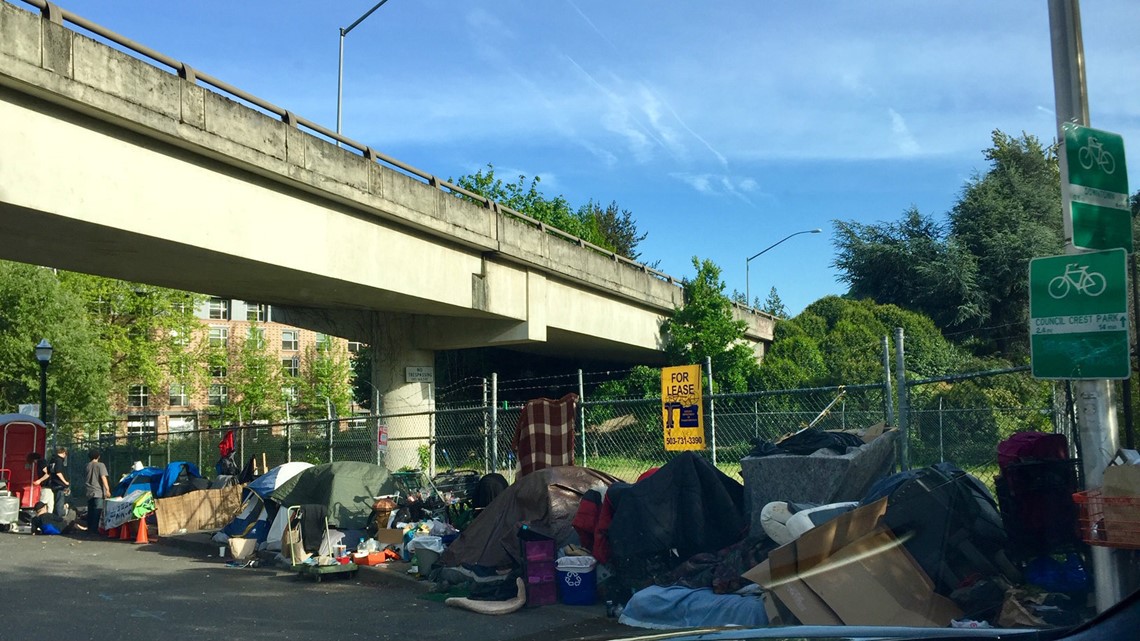 While Hammer says she and her neighbors have endured fires, stolen possessions, even violence, the new hygiene facility has brought about more campers and threatening behavior.
"A swarm of extra campers have shown up in the last week and we've had a lot of personal attacks from that alone," she said. "We hide our children in our homes to protect them. They are no longer able to walk to school."
Denis Theriault with the Joint Office of Homeless Services said the hygiene facility is brand new and the one at Southwest 14th and Montgomery is the first place where the hygiene facility has been placed.
He said the city of Portland decides where to put the portable restrooms and lockers. Then what's called a "Navigation Team" funded by the Joint Office of Homeless Services go out and work with high-impact homeless camps to try to get people services so they don't camp there anymore.
The hygiene facility is not permanent. It will only be there for the duration that the Navigation Team works with the camp. It's not permanent. Theriault said he believes the facility could be moved in the coming days. It's possible the hygiene facility will pop up in other neighborhoods that are also determined to be high-impact homeless camping spots.
Denis said this is part of the city's response to a lack of hygiene and complaints that homeless campers are defecating in the streets.
For now, Hammer said she and her fellow neighbors feel helpless.
Hammer hopes city leaders will do something before families are pushed out or move away because they don't feel safe.