PORTLAND, Ore. -- Less than two months after a crumbling roof forced 110 children and parents to evacuate from Portland's Human Solutions family shelter, officials confirm three more homeless shelters, containing hundreds more beds, will close by mid-June.
The shelters, opened and planned as "temporary" facilities, are as follows:
-The Columbia Shelter: Located at 509 SE Grand Avenue, in the old Shleifer Furniture building, the emergency shelter contains 100 beds. It's open to men, women and couples, with priority given to seniors, veterans and those with disabilities. It's set to close in mid-April. That deadline was delayed from October, 2017 to keep beds open through the winter.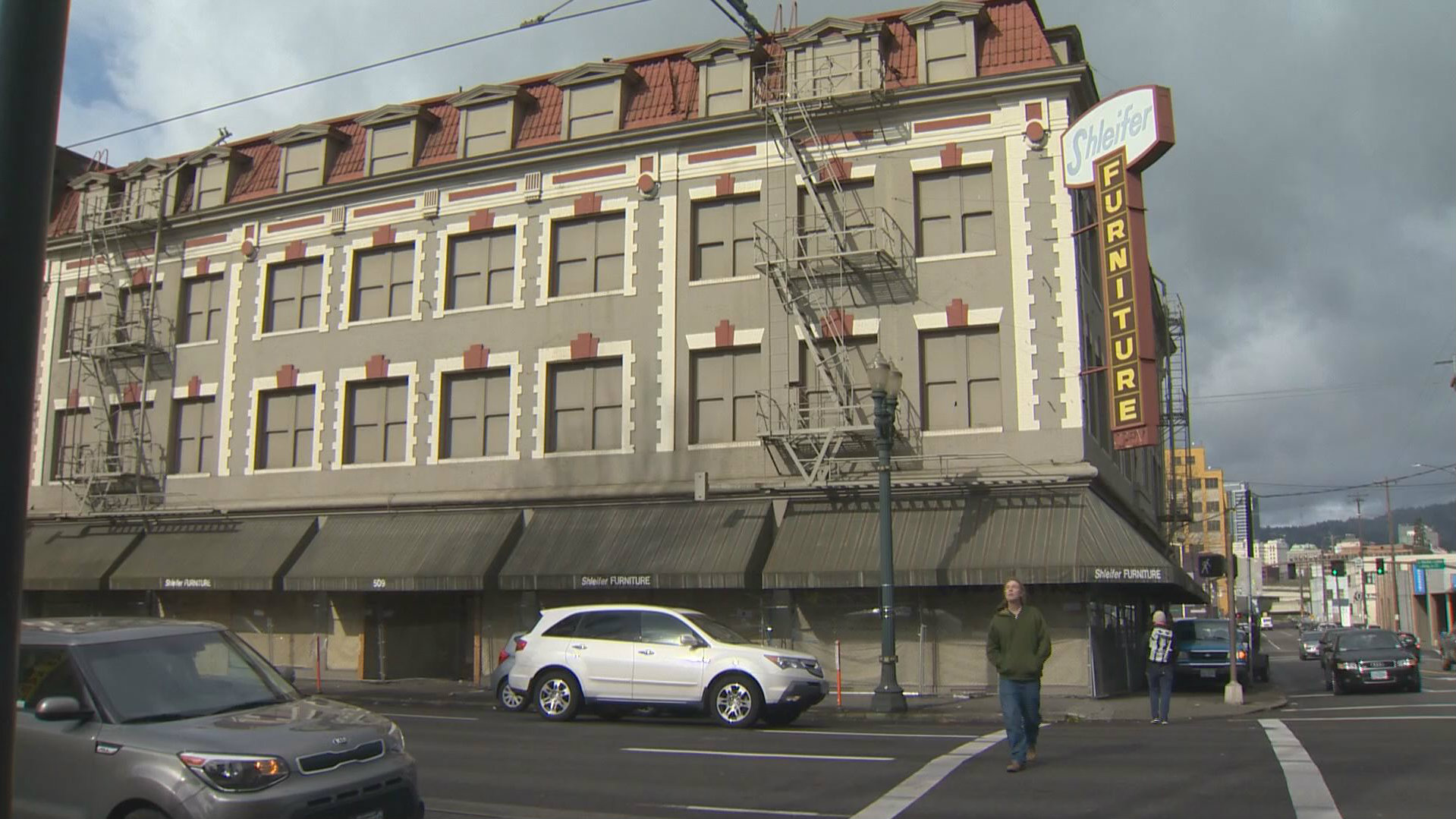 -The 5th Avenue Shelter: Located at 421 SW 5th Avenue, in the basement of the Mead building, the emergency shelter contains 75 beds. It's an overnight shelter, open to men, with priority given to the same demographics as the Columbia Shelter. It's set to close in mid-April, a deadline set when it opened in the fall.
-The Hansen Shelter: Located at 12240 NE Glisan Street, in the old Multnomah County Sheriff's Office headquarters, this 24/7 shelter contains 160 beds. It's open to men, women and couples and was always intended to be temporary, though no deadline for closure was ever set. Officials say it's now slated to shut down in mid-June.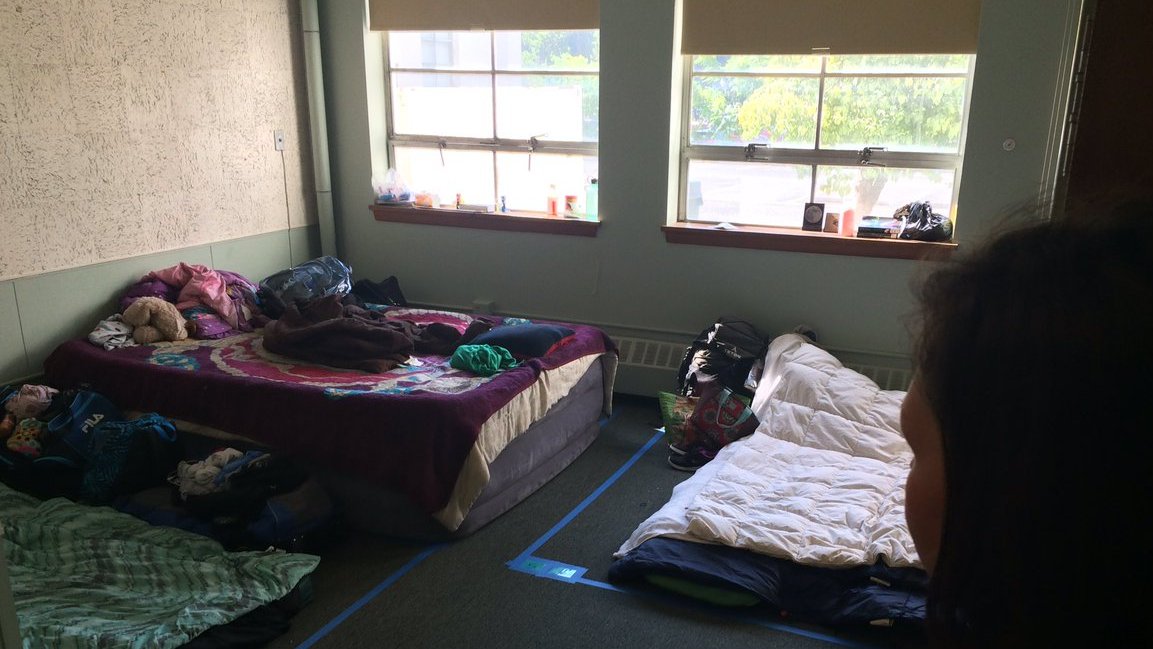 No decision has been made on whether to repair the now tarped roof of the Human Solutions family shelter.
The Joint Office of Homeless Services has been since paying for those families to stay in motels, which spokesman Denis Theriault Wednesday estimated costs "a few hundred dollars more a month" per person, than keeping them in the shelter.
Assuming that facility remains closed through June, the city and county are slated to lose a total of 445 shelter beds by mid-summer.
Officials are scouting a few replacement sites, which, if plans come to fruition, would be renovated and opened as permanent shelter locations.
Those include a possible 120-bed shelter, in a now-vacant grocery store, at 6144 Southeast Foster Road and a 200 bed shelter at 320 NW Hoyt Street.
Representatives from the Foster-Powell Neighborhood Association and their counterparts in Old Town/Chinatown have both come out against the potential plans, both of which call for the facilities to be 24/7 and "low-barrier".
Renovations have yet to commence on either location, and no opening dates or final numbers have been set.
This story will be updated throughout the day.