PORTLAND, Ore. — A new Safe Rest Village will soon open in Southeast Portland. KGW had the chance to tour the Reedway Safe Rest Village on Wednesday.
It's one of seven total sites within the city's Safe Rest Village program, which provides people transitioning out of homelessness with a temporary place to stay while they find permanent housing. Each site also provides mental and behavioral health services.
The Reedway site sits off Reedway Street, tucked between an autobody shop and a wildlife refuge. Dozens of small, white and black units with windows dot the property. There are enough units to house up to 60 people and several of them are set up for couples. Each unit has AC, a heater and a bed.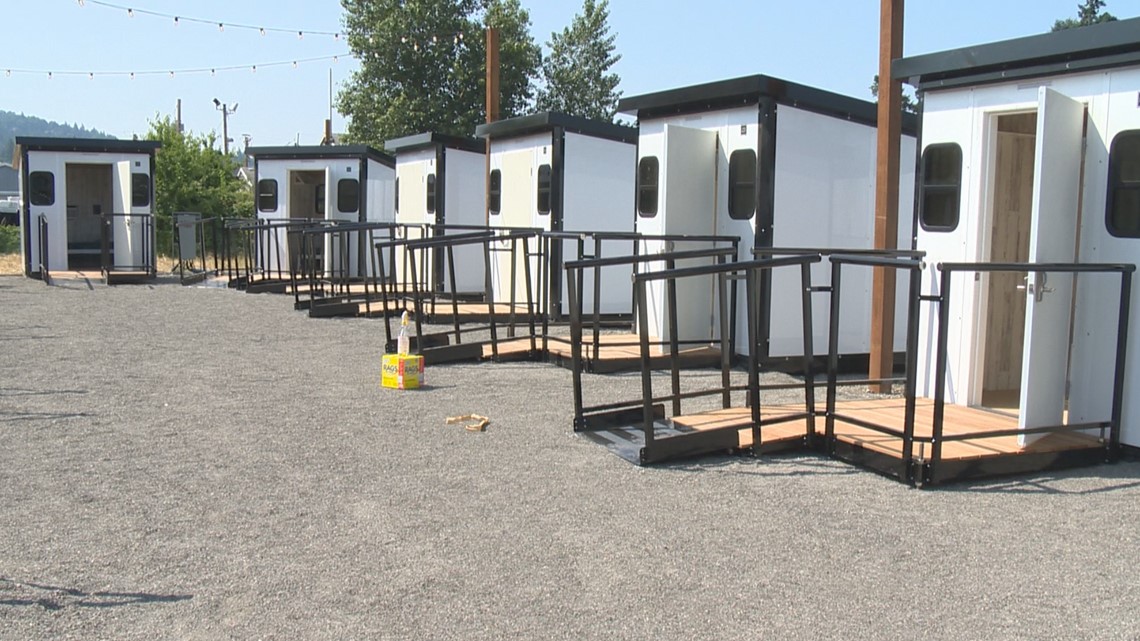 The site features an outdoor communal space with a picnic table under an awning. There will also be a spot for a community garden and for people to walk their dogs on the property.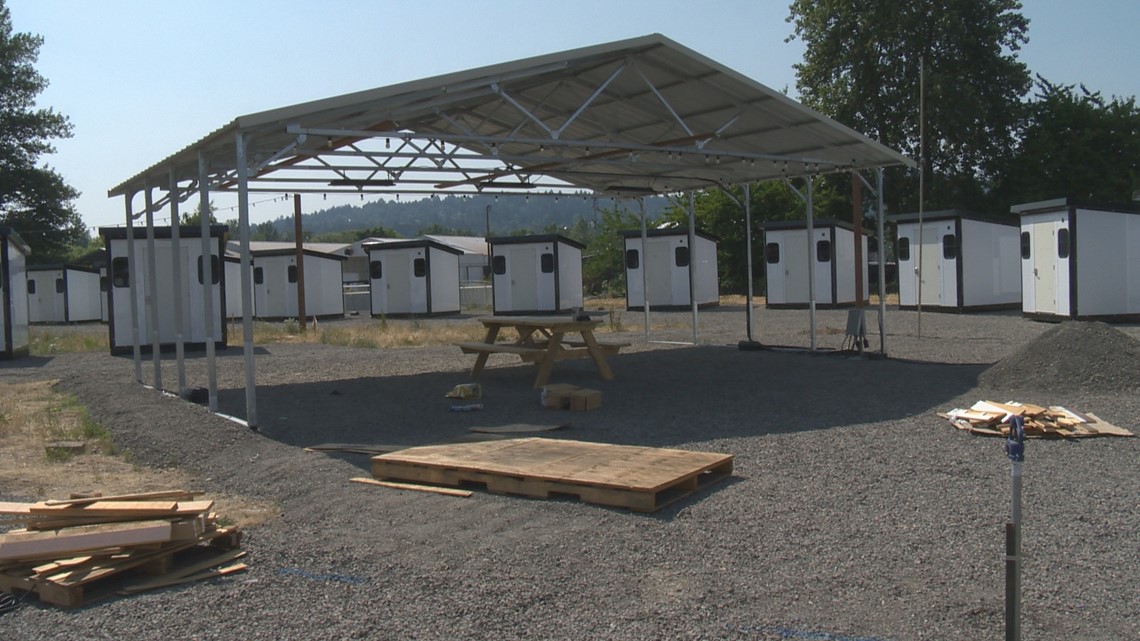 Kirkpatrick Tyler is with Urban Alchemy, a San Francisco-based nonprofit that will manage the site.
"This is really about, one, what do folks need in order to connect to permanent housing. Two, what permanent housing is available, and three, are we setting them up for success? Not just placing someone in a unit, but do they have the tools, resources and supports to maintain that housing once they receive a placement," Tyler said.
"The Peninsula site has been really safe. I think over the Fourth of July holiday, they had like a cookout," Tyler said.
In the weeks following the Peninsula site's opening, people living nearby reported issues over drug deals and drug use, loud noises and vehicles speeding through the area.
Over the past two years, five Safe Rest Village sites have opened in Portland. Along with the Reedway site, the Sunderland RV Safe Park is set to open soon.
"We have over half the people who have been in Safe Rest Villages are now in permanent housing," said City Commissioner Dan Ryan, who oversees the Safe Rest Village program. "We want to track how well they do three years later. But the reason they were built, the whole vision was that we need a better on-ramp from chronic homelessness to stability."