'I felt the slightest pop in the middle of my back': Homeless man describes attack that left him paralyzed
Garrett James Fisher is now living in an adult foster care facility, grappling with his new reality after he was stabbed in the back and paralyzed.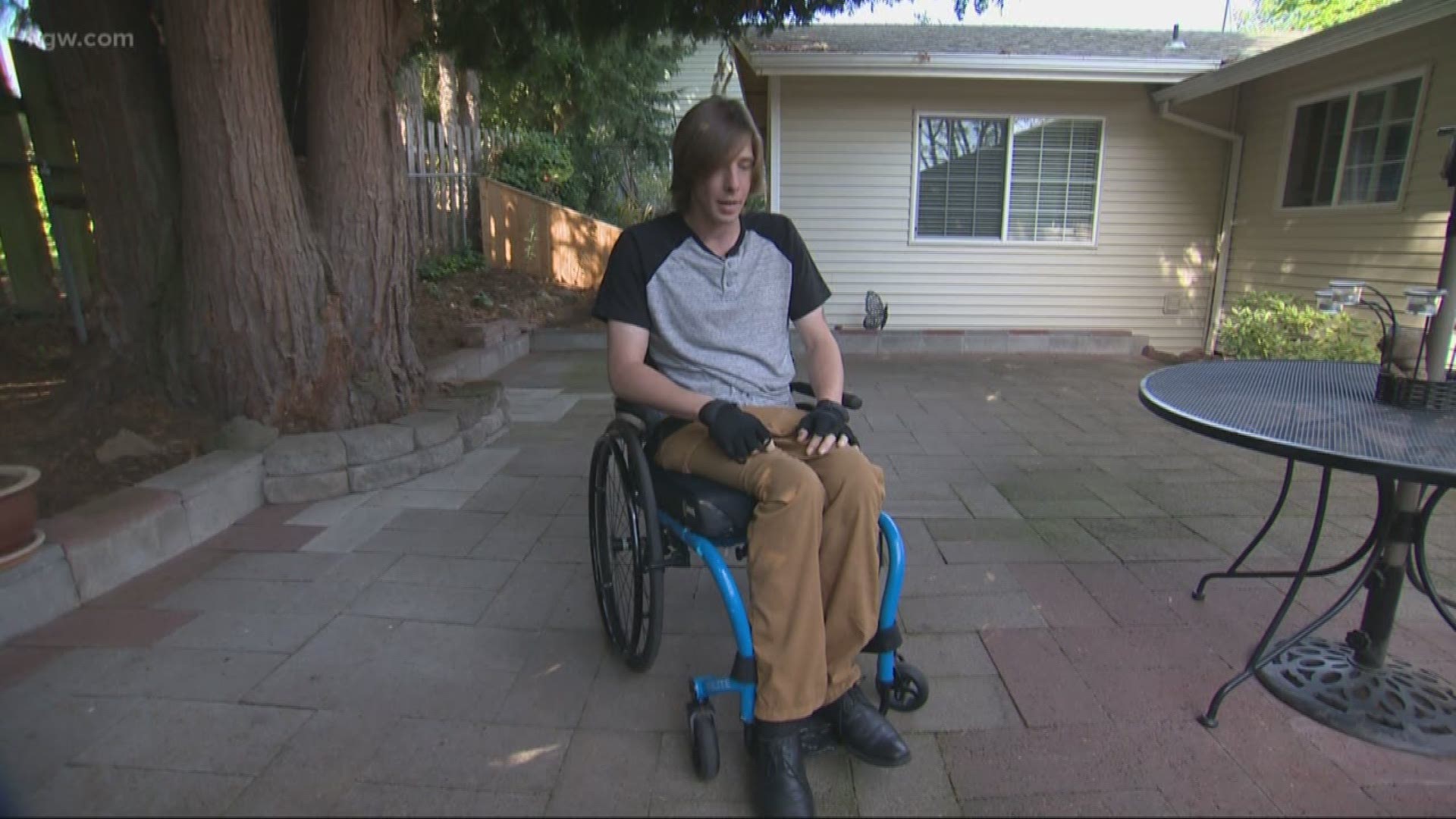 A lifelong Oregonian, 30-year-old Garrett James Fisher has been homeless in Portland for the past year.
He knew life on the streets was dangerous, but a brutal attack by another homeless individual has now left the former classical music major paralyzed.
'The Feeling Was Draining Down My Legs'
:
Fisher had spent Aug. 1, 2019 looking for a friend who had fallen off the radar. That night, he returned to his camping spot near OMSI by the Tilikum Bridge. A lifelong Oregonian, Fisher had been homeless for about a year and was using meth.
He said another camper named Jacob Lancey, a recovering addict, approached him and told him to stop using drugs.
"In the politest way possible, I was like, 'Dude, leave me the F alone, I don't want to be bothered right now. I'm very tired and very frustrated, can I talk to you later please?'" Fisher recalled. "I looked up and he just had this mean look on his face. He walked over, jumped over on top of me, his weight crushed me, and put me in a headlock. He bent my head down and punched me once. The second time he punched me, behind the back, he had opened up the knife that originally was mine and stabbed me under the left scapula. and turned it, dug in and hit my spinal column."
Fisher said he then locked eyes with Lancey.
"I felt like the slightest pop in the middle of my back where he had cut my spinal cord. And it was like lights going out in the city. The feeling was just leaving, draining away down my legs," Fisher said.
It took more than hour for someone to find Fisher, who was bleeding out, to call 911.
His dog was found hiding in the bushes nearby.
Fisher said he knew life on the streets was dangerous. In the one year he has been homeless, he has been robbed several times and nearly beaten up.
Lancey was arrested shortly after the attack on felony charges of assault and unlawful use of weapon. He's behind bars on a $250,000 bail.
Homeless individuals targeted in Portland assaults
:
Fisher's attack is just the latest in a string of brutal attacks against a vulnerable population -- just in August 2019.
Two people camping under Interstate 205 in Southeast Portland were struck and seriously injured by a driver. One witness said a passenger inside the car taunted the homeless people before the crash.
KGW News spoke with a Portland man who witnessed several teen boys beating up a homeless man at SW 1st Avenue and Morrison Street in late August 2019.
And a 44-year-old homeowner was arrested in late August for allegedly intentionally setting a homeless person's belongings on fire off SE 136th Avenue and Powell Boulevard.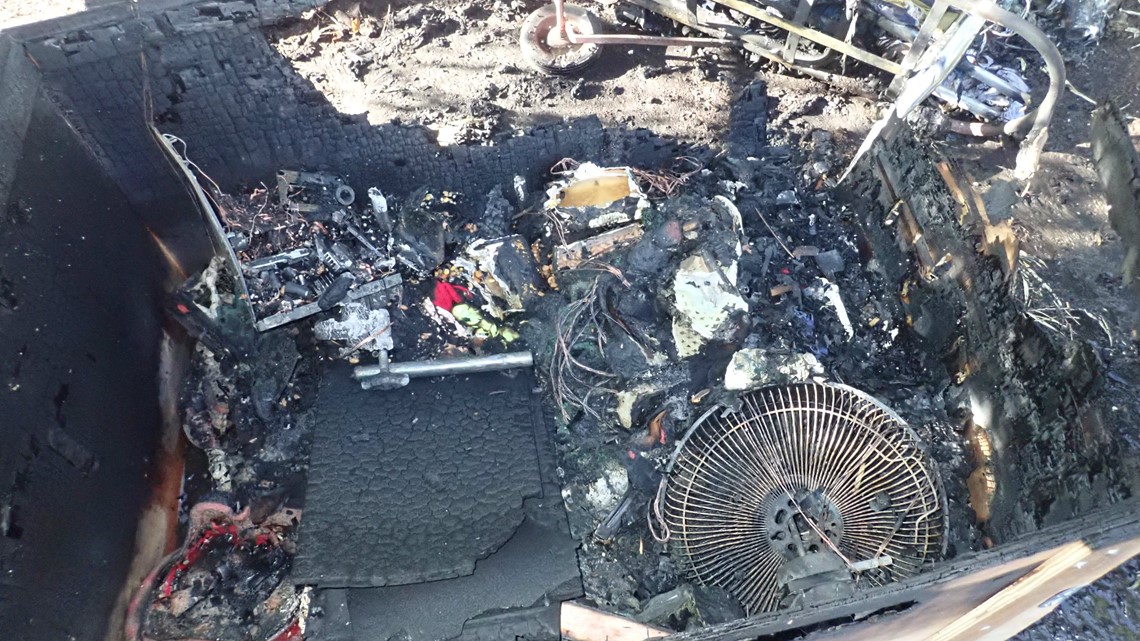 Statistics: Homeless people disproportionately victims of violent crimes
:
According to national statistics, homeless individuals are disproportionately victims of violent crimes in most major cities.
One study cited by the Los Angeles Times says 49 percent of homeless adults have been victims of violent attacks, and 62 percent had witnessed a similar attack.
As for Fisher, he's now living at an adult foster care home in Tigard. Insurance will pay for him to live there for the next year, and he's eventually hoping to get a job in local politics, helping to solve the housing crisis in Portland.
"[We need] more shelters, more response and more attention to shelters to help people in there. Get people off the streets, at least at night, and make things a little bit safer for people," Fisher said.