PORTLAND, Ore. — As winter approaches, overnight lows in the Portland metro area have dipped near freezing and many living on the streets are turning to emergency shelters to stay warm. However, emergency warming shelters run by the city of Portland and Multnomah County remained closed Monday, as it wasn't cold enough to meet standards set for opening them.
The thresholds for opening severe weather shelters include forecasts calling for either temperatures 25 degrees or below, an inch or more of snow or temperatures below 32 degrees with an inch of driving rain.
Other area nonprofits have opened overnight warming shelters, including Union Gospel Mission. On Nov. 1, the nonprofit opened a 45-bed shelter space at Portland Central Church of the Nazarene in Southeast Portland. It's the third year in a row they've opened the seasonal shelter, which they plan to open every night through May.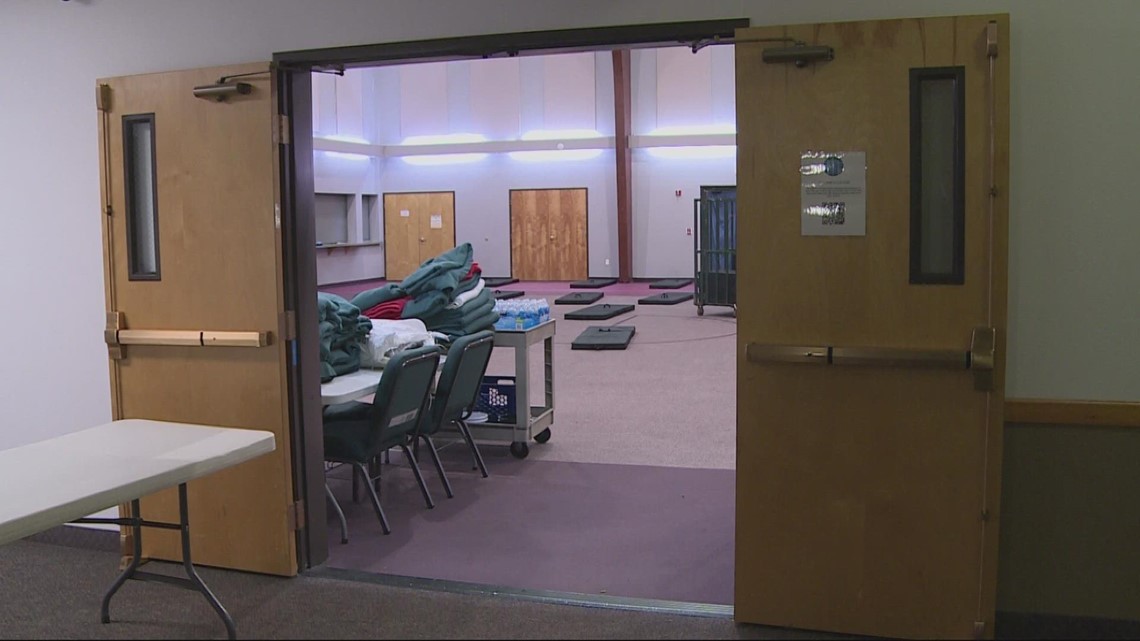 "Coming from homelessness, being able to come in and actually get a good night's sleep and knowing that you're safe is a good experience," said Union Gospel Mission staff member Heather Theroux. "Unfortunately, I turn away several people every night and it breaks my heart because it is cold, yet not cold enough that the city will open up. Nevertheless, we could be losing lives."
Blanchet House executive director Scott Kerman said he gets the logistics and funding required to open additional emergency shelters run by the city and county. But given extreme temperatures over the past few winters and summers, he believes the thresholds for opening them should change.
"It just seems like we have to wait until it gets almost too cold," Kerman said. "I think, generally speaking, we have to have a broader conversation about homelessness being a climate-change issue."
While the city and county don't anticipate opening cold weather shelters this week, a spokesperson indicated this week's forecast may trigger a different level of action, which could include organizing outreach workers to deliver cold-weather survival gear to people without shelter.