CLACKAMAS COUNTY, Ore. — It's going to be a hot one through the weekend, and into Monday. Though the heat means many will flock to beaches, rivers and lakes, firefighters and first responders warn of cold water dangers.
On the Clackamas River, High Rocks Park proves time after time to be one of the most popular — and notorious — spot to cool down. On Friday, several people soaked up the sun, and some of them got in the water — remarking the frigid temperature.
"Very cold! Almost shocking. It took the breath out of me when I jumped in," said Rachel Tolliver. "At the same time it's really nice and refreshing, especially to get out and be able to lay in the sun and air dry now."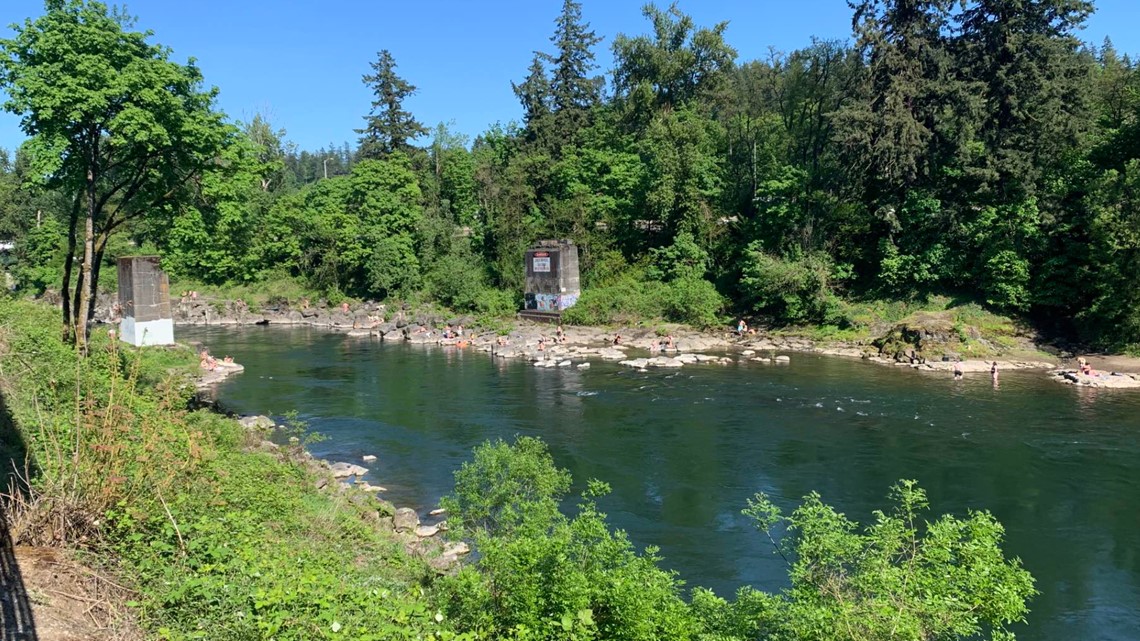 To stay safe, she said she stayed close to the shore and where she could touch — avoiding the rushing current.
"The current's moving pretty quickly. It's pretty pushy," said firefighter Dusty Mauck. "It's a lot harder to swim in it if you're used to coming out here in the summertime."
He said there's a couple of things to keep in mind if you plan to visit. First, there are no lifeguards on duty. They don't start until Memorial Day. Fire crews and police officers will be nearby, and expect large crowds Saturday and Sunday, but they won't have eyes on the swimmers at all times.
Second, the cold water can become a problem, if you're not careful.
"You jump in, they call it 'cold water shock.' Your body has an initial reaction to take a big gasp, and so if you jump in and you're underwater and you take that gasp, you can go right to the bottom," Mauck said. "Also you have about three to five minutes of purposeful movement before the body starts to get hypothermic and you don't have good control of your arms and legs, and it makes it more difficult to get out."