PORTLAND, Ore. — The Portland City Council discussed a conditional ban on plastic straws in Portland during its meeting Wednesday morning.
Portland Mayor Ted Wheeler introduced a resolution that asks the Bureau of Planning and Sustainability to develop a strategy to reduce the use of plastic straws in the city by Oct. 1.
"Plastic straws are one of the top ten items that are found littered on U.S. coastlines," the mayor's office said in a press release. "They are littering Portland's waterfront, streets and parks, and have a negative impact on wildlife habitats as they float through the rivers into the ocean."
The mayor's office said more than 100 restaurants, bars and businesses in Portland have already said they'll change their straw policies, donate to the campaign or volunteer for clean-up activities in the city.
Fat City Cafe in Multnomah Village is one of the is one of the 100 restaurants which have already ditched plastic in favor of other types of straws that are more environmentally friendly.
"For instance we have metal straws that we use for our milkshakes, we also have a variety of paper straws that we've been trying out and seeing which ones might work well for us. And so far its been really good," said server Nathan Potter, Fat City Cafe.
Next door, Dryden Driggers is in charge of recycling at Prosperity Pie Shoppe and says "it's a waste."
Prosperity Pie Shoppe co-owner Amy Jaffe said customers have noticed the lack of straws and are asking questions.
"When they are getting a straw we say oh these are our bamboo straws, they say, 'Oh, really? Tell me more,'" she said.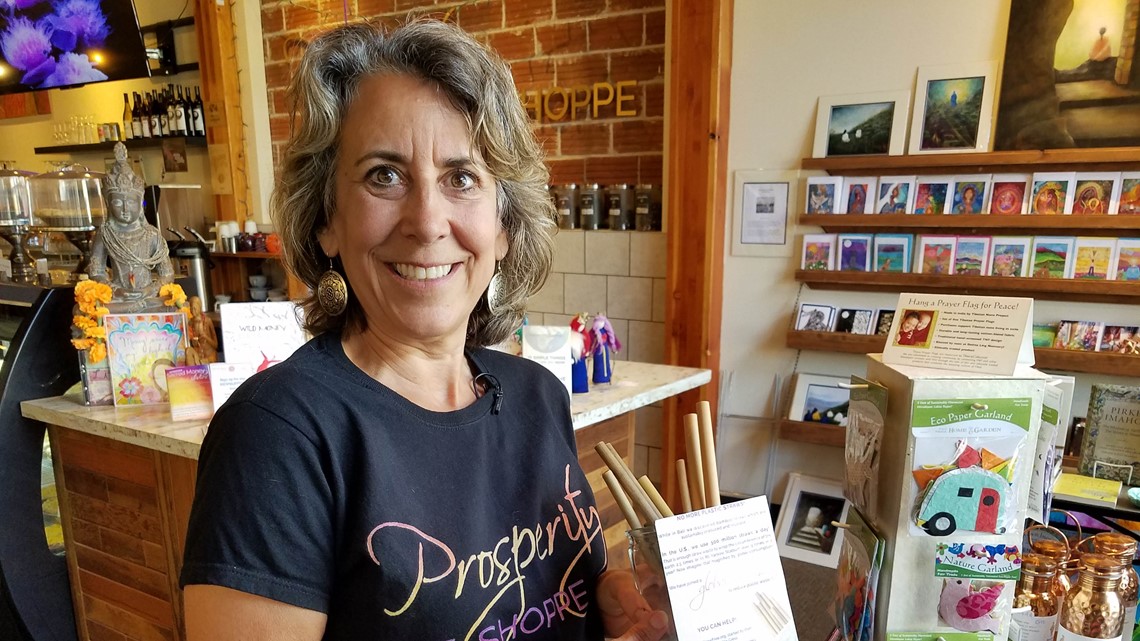 The Portland chapter of the Surfrider Foundation, which was responsible for spearheading the plastic bag ban in Portland, is backing a #DitchTheStrawPDX effort. On the Surfrider website, a map shows where the restaurants are located. The list of establishments participating continues to grow.
Banning plastic straws and utensils is an idea that is gaining momentum. On Tuesday, the city of Seattle officially banned them. The new law takes effect in two weeks.
But even though many restaurants in Portland have ditched or discouraged the use of plastic straws, a couple thousand others have not.
Alternatives could be expensive or turn customers away. Which is one reason why the mayor is approaching the issue with caution.
"The resolution basically tells our bureau of planning and sustainability to work with the industry on new policies that could address straws and other plastic ware," said Mayor Ted Wheeler.
The city hopes to have a plan in place by the fall of 2018.