PORTLAND, Ore. — Today's cell phones, laptops and electric vehicles (EV) are powered by lithium-ion batteries. Revolutionary science in the '80s, their high-energy density makes them hard to beat. But they do have a downside.
Key components to today's EV batteries, nickel and cobalt are also in short supply and as Pasterz notes, the processing is equally messy.
"Both cobalt and nickel are also a limited resource," Pasterz said. "One of the difficulties with both of those materials is they're hard-rock mined, just like the lithium. So there will be the same kinds of environmental impacts."
With a worldwide race to transition to electric vehicles and grid energy storage, an Oregon State chemistry professor said it's time to find new ways to handle energy.
"We are in a crisis for the entire humanity in terms of energy, how we use energy, how we store energy," said Xiulie "David" Ji, a professor for chemistry at Oregon State University.
Fundamentally, today's batteries work the same. They have two electrodes — the anode, from which electrons flow out into an external circuit, and the cathode, which acquires electrons from the external circuit — between an electrolyte, which allows the flow of ions between electrodes. These are cation (cat-ion) batteries.
"For cation batteries, usually anions, which are negatively charged atoms, are spectators," Ji said. "They don't do stuff. But for our anion battery, they're no longer spectators. They play important roles."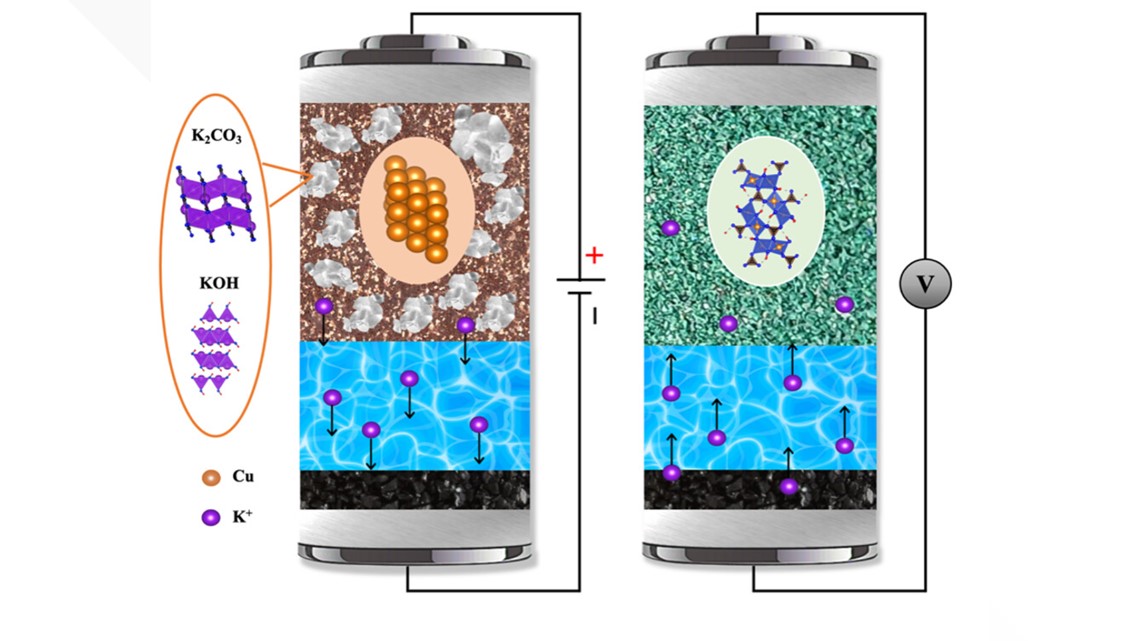 He's focused on the anions, because the raw materials to make those batteries are more sustainable. OSU was just awarded a $3 million grant from the U.S. Department of Energy for this research.
"I think this is a paradigm-shifting moment," Ji said. "It's very exciting."
A change in chemistry, substituting iron or carbon in the battery electrodes, could revolutionize the way we power our electric vehicles, and store renewable energy in the electric grid — a problem yet unsolved.
Chris McGinness is a meteorologist and reporter for KGW. Got a story idea or a great photo you want to share? Email him at cmcginness@kgw.com or reach out on Facebook , Twitter and Instagram.