PORTLAND, Ore. — Winery owner and former Portland Trail Blazer Channing Frye is a born entertainer. He said he believes wine should be fun, and describing what it tastes like should be as "down to earth" as the ground those vines grow out of.
"I use words like, 'this is grapey,'" he told KGW in an interview. "This is not supposed to be foofoo.
"It is wine. You're supposed to put on, you know, 'Last of Us' or 'Game of Thrones.' Get a good bottle of wine and share it. Or you're supposed to have your friends over," Frye said.
Frye played for the Blazers from 2007 to 2009. A decade later, he retired from the NBA and went on to pursue his other passion: wine. He started his wine label, Chosen Family.
"Wine is a true reflection of not only the soil of where it's from, but the person making it in their representation," he said. "It's liquid art."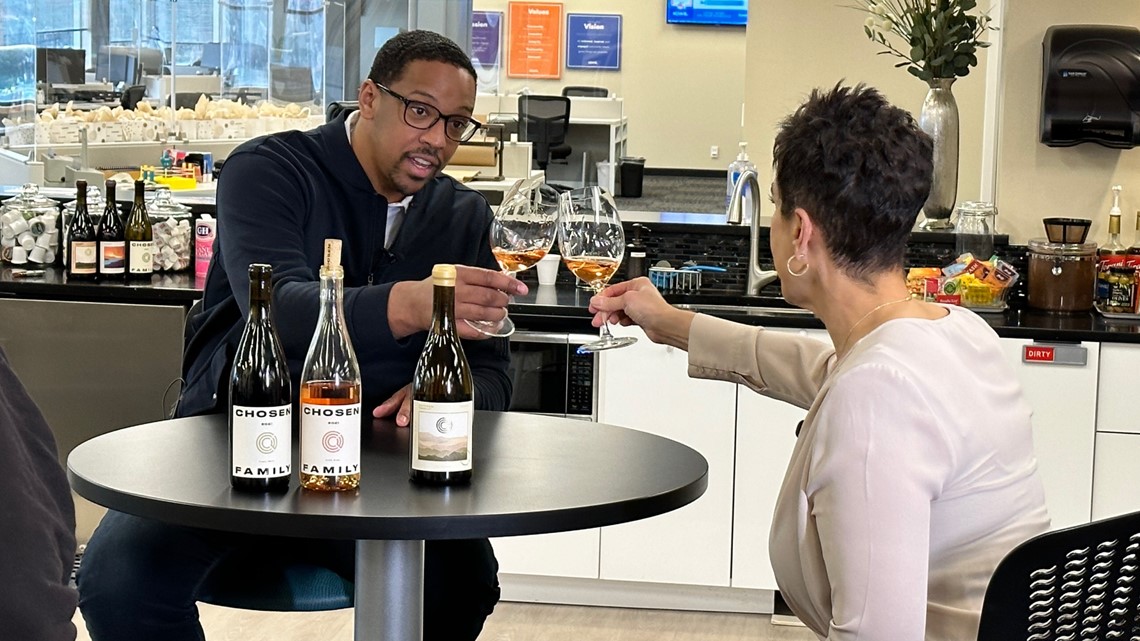 He wants to see more representation by preparing more people of color for careers in the wine industry. To help make that happen, he's hosting a fundraiser at Abbey Road Farm in Carlton on Saturday, Feb. 11.
Proceeds will benefit a nonprofit called Our Legacy Harvested, which helps people of color break into the wine industry. KGW interviewed founder Tiquette Bramlett, the first Black woman to run a winery in a major U.S. wine region. She said she doesn't mind being the first, but she is working so that she is not the last.
"I'm going to kick the door even wider open so people that look like me can come into that space as well," Bramlett said.
The Our Legacy Harvested Benefit Event is Saturday, Feb. 11 from noon to 4 p.m. at Abbey Road Farm in Carlton, Oregon. There will be catering from Ezell's Famous Fried Chicken and music from local DJ Timothy Bee. There's a $15 donation at the door. For more information, please visit chosenfamilywines.com.