PORTLAND, Ore. — Two North Portland business owners reported fireworks being thrown at their buildings from a car on Tuesday evening.
The first was at Plaid Pantry, at 6510 North Greeley Avenue. A fire started at around 9 p.m. and destroyed the inside of the building.
Portland Fire and Rescue spokesman Damon Simmons said investigators are calling the fire an arson and no additional information will be released.
Jonathan Polonsky, the president of Plaid Pantry, said at least one firework was tossed into the store, sparking the fire.
Photos: Fire at Plaid Pantry
Photos: Plaid Pantry destroyed in arson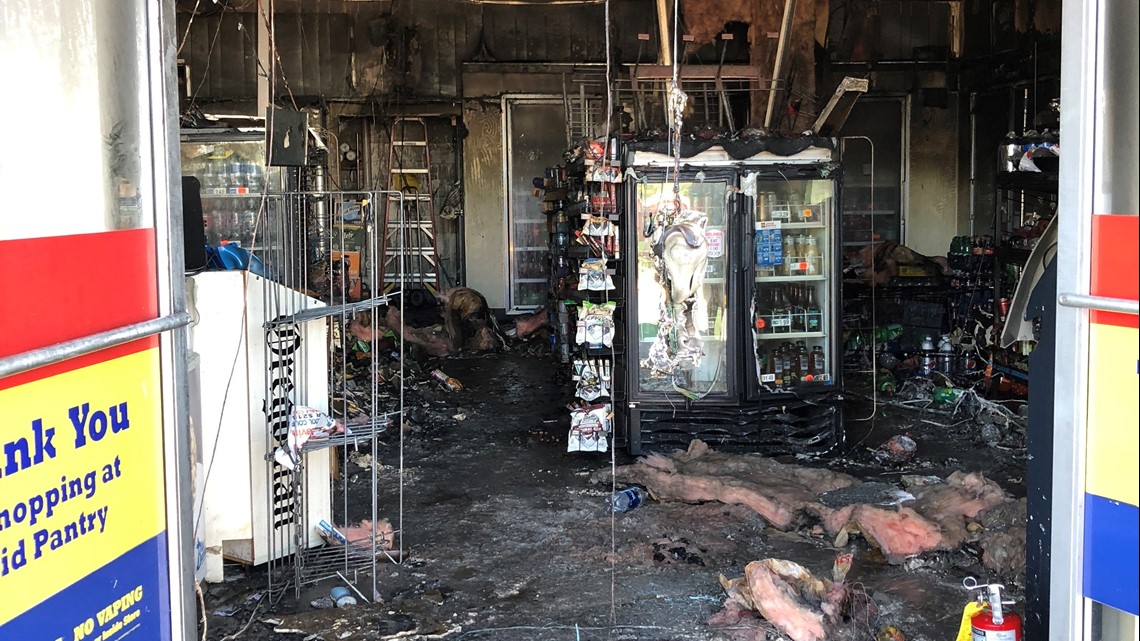 Polonsky said the store is a total is loss and will take four to six months to rebuild.
"Somebody probably thought they were doing some kind of practical joke and thought it would be funny, and obviously it wouldn't turn into this, but that's what happens," Polonsky said.
Nobody was hurt. There were no customers inside the store at the time and all employees got out safely.
About 15 minutes later, John Tatom was sitting on the patio of 87th and Meatballs with friends when he heard a couple bangs and saw sparks.
"We thought it was a bomb or gunshots at first, but it ended up just being fireworks," said Tatom.
He said the fireworks were thrown from a car and landed on the other side of his table. Everyone ended up being fine but Tatom said it could have been a lot worse.
"These were big mortars that go up in the sky and you can see from a mile away," he said. "If it landed on someone's foot or lap it could've done some serious damage, could've blinded someone."
Portland Fire & Rescue is still investigating both fires. Officials would not say whether they believe the two cases are related.
Bobbi Welch, who lives in the Kenton neighborhood in North Portland, said someone threw a mortar or firework outside her home earlier this week. She said whatever was thrown was enough to shake both her house and her neighbor's.