BORING, Ore. – A firefighter was injured while battle a house fire near Boring Wednesday night.
The fire broke out at a home down a long driveway in the 35200 block of Southeast Dodge Park Boulevard at around 6:30 p.m.
Gresham Fire Battalion Chief Jason McGowan said he does not believe anyone was inside the home when the fire broke out. He said the house was basically a complete loss.
Photos: House fire near Boring
Photos: House fire near Boring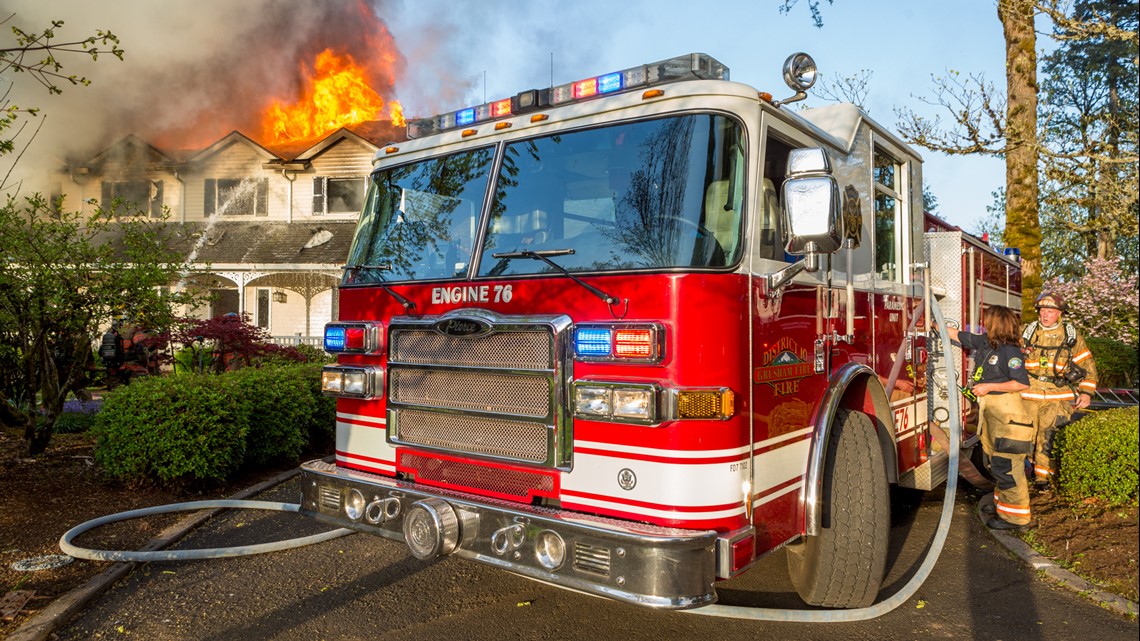 One firefighter was hospitalized after losing consciousness. The firefighter had regained consciousness and was alert before taken to the hospital, McGowan said. He was not sure what caused the firefighter to lose consciousness.
There were no hydrants near the house so water supply was an issue, McGowan said. Clackamas Fire, Corbett Fire and Sandy Fire assisted.
The cause of the fire is under investigation.