PORTLAND, Ore. — Someone fired several shots into a crowded sports bar in a popular Northwest Portland neighborhood Friday, leaving one man dead and two more injured, while rattling a normally peaceful, popular neighborhood.
The man who died was identified as 34-year-old Jacob Knight-Vasquez. Police said they do not believe he was the intended target of the shooting.
"All we heard was 'Bang bang bang!', and you see the whole place just duck down," said Sukhreet Cheema, who was with friends at Pharmacy, a bar across the street. "And we were there for like seven minutes or so, and then we were like looking up [to see if] we could leave. Then everybody was like 'It's time to leave', and everybody just rushes out."
Portland police said officers arrived minutes later and found two men shot. One died at the scene, and paramedics took the other to a hospital. Later, police said a third victim had fled the scene and transported himself to the hospital. The shooter was fled west.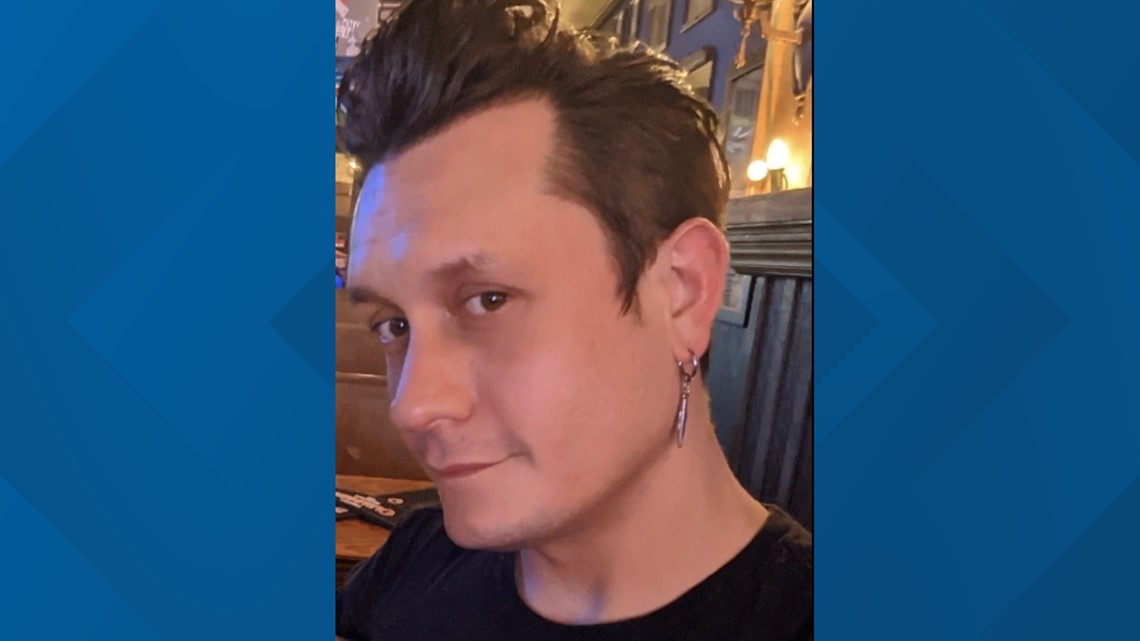 Police closed streets in the area for several hours Friday morning.
Around noon, employees at Silver Dollar were allowed back into the building to sweep up glass shattered by bullets.
"The guy was walking by and he just started shooting through this door, as you can see, through the glass," said owner Sam Macbale, who said all three victims were customers at the bar. "It was just completely out of the blue."
Sgt. Kevin Allen, a spokesman for Portland police, said investigators believe the shooting was not random, adding they have reason to believe the shooter knew at least one of the victims.
"It's an overwhelming scene when you have a really busy area, a lot of people around," Sgt. Allen said. "We do need help to solve these [cases]. They don't solve themselves."
Friday's shooting prompted more calls for local leaders to get gun violence under control. Portland's seen 923 shootings so far this year, up from 388 in 2019.
This week officials with Multnomah County vowed to do more, investing millions of dollars into hiring new prosecutors and investigators in the District Attorney's office, as well as boosting funding for public health programs.
As for the city, Mayor Ted Wheeler is zeroing in on the police bureau and, among other things, pushing a plan to rehire retired officers. The push comes after the racial justice protests of 2020 prompted the city council to slash millions from PPB's budget.
Since last summer, close to 150 officers have left the force, many frustrated by those cuts.
KGW asked Mayor Wheeler for comment on Friday's shooting, but a spokesperson for his office said he wasn't available.
"We've been talking about it for almost two years now," said Sgt. Allen. "We don't have enough resources to address the problem [of gun violence]."
Friday, it was a problem that left more Portlanders mourning loved ones while people living nearby, who've read about shootings in other parts of the city, learned firsthand no neighborhood is immune.
"You know Chinatown area, North Portland— it's finally encroaching, the violence, up here," said neighbor Avery Lemons. "You never would think that."
If any residents or businesses in the area have video surveillance in the area of Northwest Glisan Street between 21st and 23rd avenues, police ask them to look at their recordings to see if their video shows any people walking or driving away from the scene around the time of the shooting.