PORTLAND, Ore. – In several Portland neighborhoods, enclaves of historic mansions or meticulously maintained century-old Craftsman homes showcase the city's architectural past.
Also preserved in many of these historical homes' deeds are remnants of one of Portland's now-defunct racist housing policies.
Most home deeds have several covenants, which is language stipulating what size house can be built on a lot, how tall it can be and whether it can be a single-family or multi-family structure.
Many homes in Portland also had covenants that barred certain races from owning or living in homes. When the the Fair Housing Act was signed 50 years ago on April 11, 1968, those covenants were ruled illegal - but the language can still be found in some home deeds.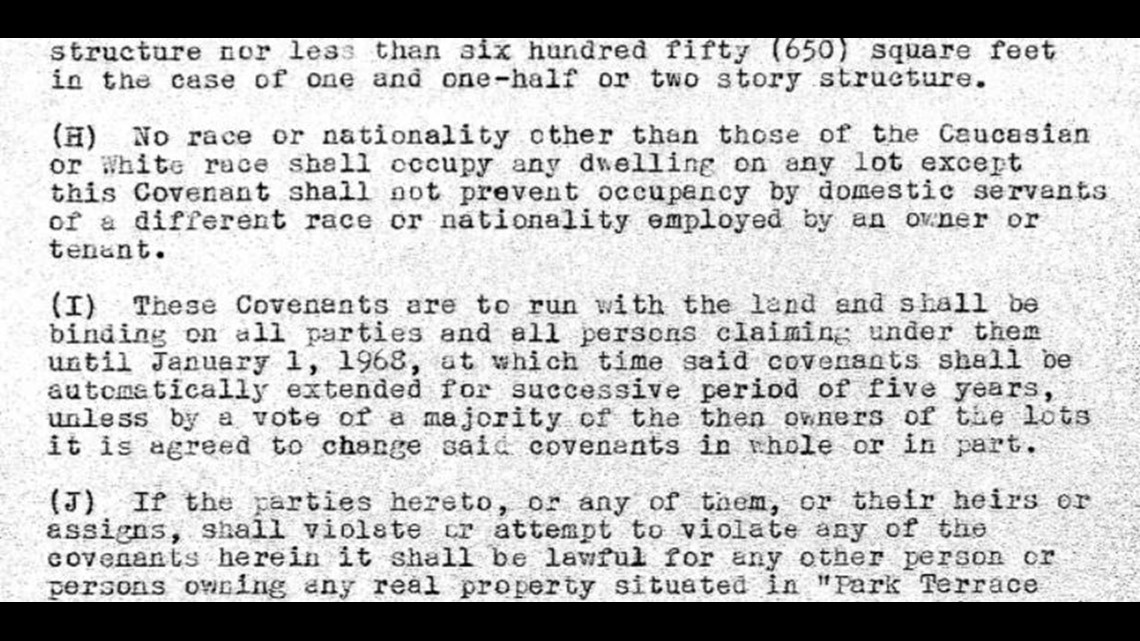 "They typically would read, 'No person except those belonging to the Caucasian or white race are allowed to use, inhabit or own a property in this area, except those who are servants of people who live here," explained Greta Smith, a Portland State University graduate student who is collecting evidence of racist covenants as part of a project with a PSU history class and the city of Portland.
Often, homeowners today are unaware the language exists deep within their property's paperwork.
The covenants weren't just used in Portland. They were common across the country to segregate communities.
"It was cultivated by realtors," Smith said. "It was thought to be good economic practice. At the root of that are racist impulses that I think you could argue go all the way back to the days of slavery."
The covenants not only kept many of Portland's neighborhoods segregated, but also contributed to another racist housing practice of "redlining," where banks would deny home loans to people of color because they lived in segregated communities the banks considered too financially risky to grant financial assistance.
White families in neighborhoods with racial covenants, meanwhile, were able to obtain home loans with better rates, allowing them to pay for maintenance on their now-historic mansions. Several of Portland's most well-preserved neighborhoods, including Laurelhurst, Dolph Park, Mock Crest and large swaths of the southwest hills, had racial covenants.
Smith and PSU history professor Katy Barber are working with an undergraduate class to comb through city records and implore homeowners to check their deeds for records of former racial covenants.
She's using the data to create a map as part of an internship with the city of Portland. Smith has collected nearly 30 racial covenants so far but estimates there are many more that exist.
Barber, who found a racial covenant in the deed of her North Portland home, said she hopes homeowners share their deed histories so the city can know just how common this practice was.
"I think it will help us understand why our city looks the way it does and why people live in the neighborhoods that they do, particularly historically -- how segregation has affected what neighborhoods look like and the legacies of that segregation," she said.