Demolition crews set off explosives at 10 a.m. Thursday to bring down the facility's towering 656-foot smokestack in a controlled fall, along with the boiler, destroying most of the plant's main building.
Explosives were placed around the base of the stack and the boiler support structure and triggered within seconds of each other, according to Portland General Electric. It took about 20 seconds for the stack and accompanying structure to collapse.
"This plant, whether you're against coal or not, this plant has played a vital role in Oregon and in the west in general," said Brad Jenkins, PGE Vice President of Utility Operations.
The power plant is located in Boardman in the Columbia River Gorge, about 170 miles east of Portland. It began operating in 1980 and ran for 40 years, according to PGE.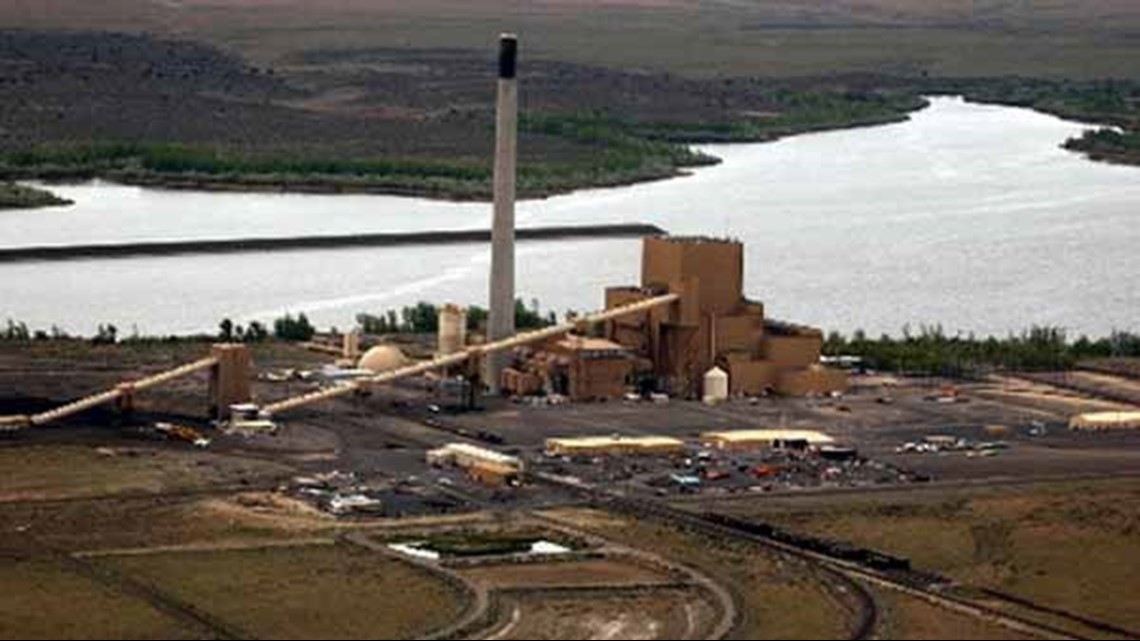 When running at top output, it burned through five-and-a-half tons of coal per minute, according to staff during a tour before the closure, producing enough power for about 500,000 homes.
The plant shut down in October 2020, and the decommissioning had been planned since 2010, when PGE agreed to shut the plant down 20 years early as part of a settlement in an environmental lawsuit brought by the Sierra Club.
"The coal plant has been just a workhorse of the fleet for 40 years, but if you look around the landscape we've got lots of clean and renewable energy sources coming in and this is just part of that transition," Jenkins said.
A group of former workers and county residents watched the stack fall, reflecting on what the plant meant to their rural community in Eastern Oregon.
Don Russell, Morrow County commissioner, said he'll no longer be able to see the coal stack when he looks south from his house.
Russell said many of the former coal plant workers retired, others got new jobs with PGE, and some lost their jobs.
"For Morrow County, at one point this plant was our largest taxpayer by a really large margin," Russell said. "In the 40 years since its opened, Morrow County has grown some and diversified our economy a little bit, but 125 permanent jobs that they had out here were really coveted jobs."
PGE is shifting its focus toward greater renewable and non-polluting power sources, and it said the plans to replace the Boardman plant's supply include the Wheatridge Renewable Energy facility, a wind, solar and battery storage plant about 30 miles away.
George Gritz and Dave Aldritt, on site to watch the demolition, helped build the plant in the late 1970s.
"There was a lot of work put into it and it didn't take long to bring it down," Aldritt said. "It's kind of sad to see that much infrastructure wasted, because it was still a functioning plant when they shut it down."
Jenkins said PGE still has plans for the land of the newly demolished coal plant, as the infrastructure for power transmission is still there.
"Clearly, we'd like to see another resource in the region," he said.
Solar panels would be the most likely replacement energy source for the site, which Gritz and Aldritt said they'd appreciate.
"I hope another one comes along, could be a massive solar farm out here," Gritz said.