CASCADE LOCKS, Ore. — The Eagle Creek Trail and recreation area reopened June 29 following a rain storm that led to landslides throughout the Columbia River Gorge back in January.
Volunteers spent more than five months repairing and cleaning up the trail.
The U.S. Forest Service worked with volunteers from the Pacific Crest Trail Association to remove dozens of downed trees and debris from the trail and trailhead. The U.S. Forest Service also spent 200 hours rebuilding a large crib wall, or retaining wall. A contractor removed an estimated 4,000 cubic yards of debris that slid down the mountain and blocked the entrance to the trail.
"Our trail crew has been working feverishly," said U.S. Forest Service spokesperson Dawn Stender. "There's what we call a crib wall. If you think about those Lincoln Logs where you build and stack a wall, that's what we had to do with the logs on site. So it's been hours and hours of work for our crews out there."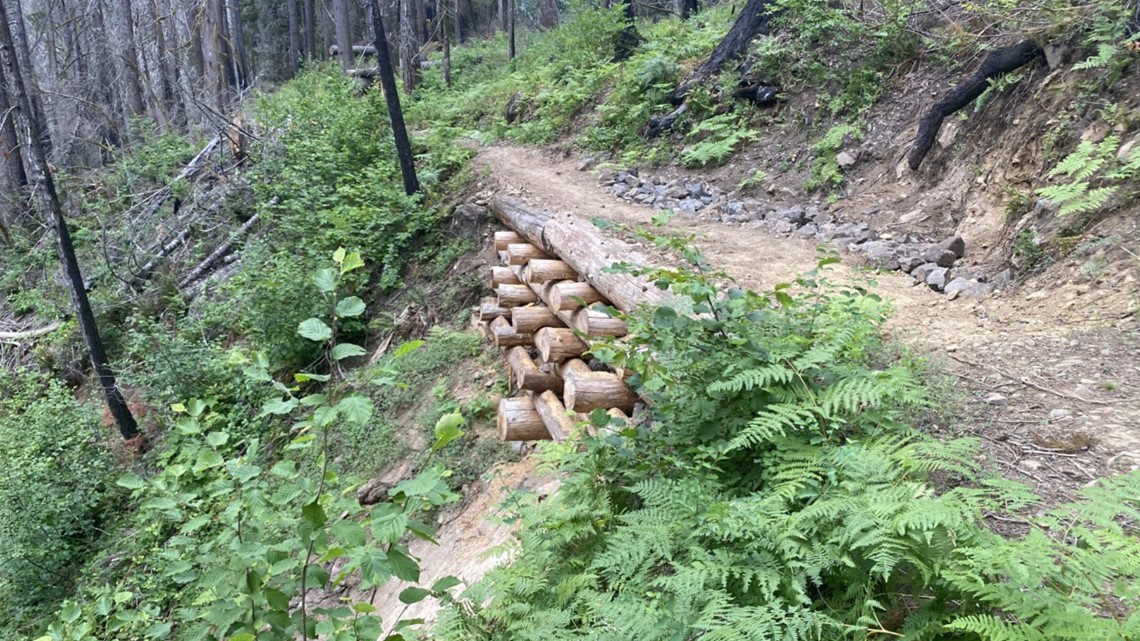 Hikers spent the Friday before the holiday weekend hiking the trail, some calling it the "crown jewel of the Gorge."
Robert Nye have been waiting for years to hike the trail.
"I've been looking forward to this because everything I've read online is that this hike is one of the most beautiful hikes that you can do in the gorge area," Nye said.
The Eagle Creek Trail has been closed for much of the last few years. It closed in September 2017 after a devastating wildfire burned 50,000 acres in the Columbia River Gorge. The trail welcomed back visitors on Dec. 28, 2020 for the first time since the wildfire, but closed days later when the rain storm flooded parts of the Gorge.
"Our trail is open because it has met our safety guidelines. It's going to look different because of the fire. Some trees are no longer there. Maybe they're a little blackened, broken, but what you're definitely going to see is a lot of that revegetation, that regeneration. Lots of greenery coming up," Stender said.
The Eagle Creek Trail is open all the way up to the Mt. Hood National Forest and into the wilderness onto Wahtum Lake.
The U.S. Forest Service website has a full list of trails that are closed in the Eagle Creek burn area.