PORTLAND, Ore. — It's been three days since Nicholas Gomez was forced out of his home at the May apartments in Southwest Portland. More than anything, the 32-year-old and his neighbors want to know what sparked the four-alarm fire that torched the 113-year-old building.
"We just want to get answers," Gomez said. "We want to know what happened. We want to know how to move forward."
On Friday afternoon, the fire investigation took off. Jeff Pricher of the Scappoose Fire District was tasked with flying drones around and into the building in hopes of pinpointing the cause of the fire. Pricher said the drones will assist in creating both two- and three-dimensional maps of the scene.
"Then we're going to do some very specific photos to help enhance one of the areas of interest the fire investigators have," he said.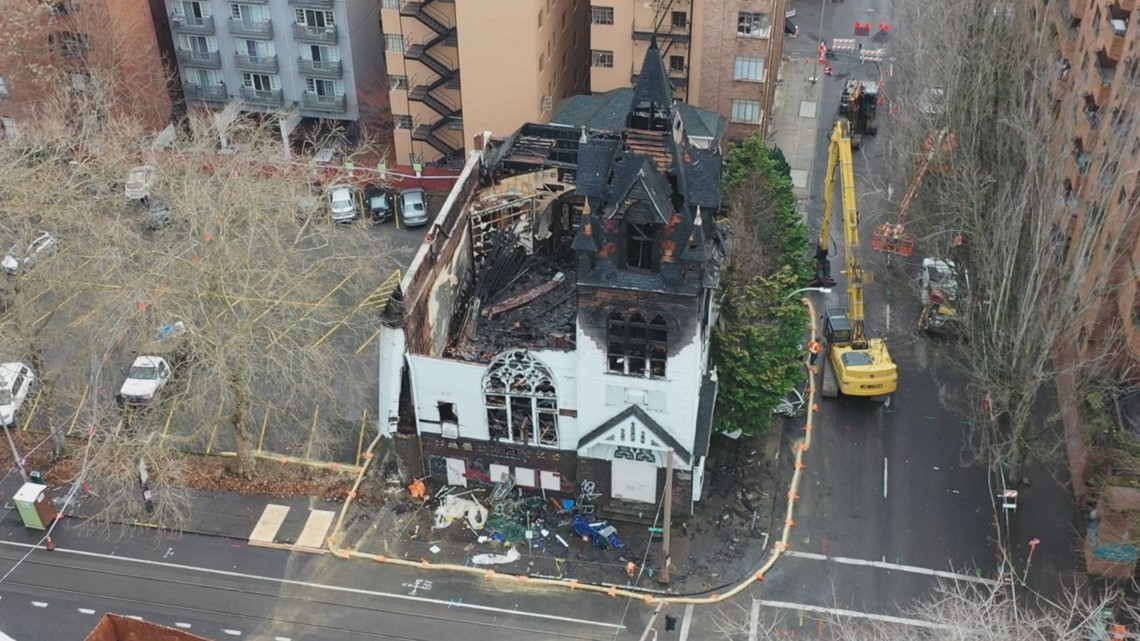 Pricher enjoys this line of work. In fact, this week he is at Powell Butte Nature Park sharing his passion and overseeing a program that teaches aviation professionalism.
"Teaches them aeronautical decision-making, crew resource management, and safety management systems which are the pillars of a successful aviation program," Pricher said.
A successful aviation program may provide Gomez with answers to the questions he has about the fire at the May apartments.
"Whether it be negligence on the way the building was ran or whether it be arson, we just want to put this thing to rest," Gomez said.
On Friday night, Portland Fire & Rescue investigators said the drone operation was a "success." They'll remain in control of the building until Wednesday, but may extend that through the end of the week. They plan on having an investigator go inside the building to further exam the scene as soon as Tuesday, May 23.