PORTLAND, Ore. — Update: Midtown Beer Garden opens Sunday Aug. 20
A major glow-up is underway for Portland's oldest food cart pod. Payment app company Expensify announced Thursday that it plans to reinvent the food cart space at Southwest 5th Avenue and Harvey Milk Street in downtown Portland.
"The Expensify global headquarters are right next door to the food truck pod on 5th and Harvey Milk, and we go there every day," said David Barrett, founder and CEO of Expensify.
The pod is the city's oldest, but the current iteration is little more than a row of carts along the perimeter of a half-block parking lot still used by cars, with little of the shared seating and other amenities that have become common at some of the region's newer, purpose-built food cart spaces.
As a neighboring business, Expensify wants to do its part in revitalizing the neighborhood, starting with improvements to the food cart pod, the company said in a press release. The revamped pod is slated to debut as soon as July.
The upgraded pod will utilize the entire parking lot space, according to illustrations released by Expensify, with seating for over 300 people, a music stage, bathrooms, a central bar cart, heaters and on-site security. It'll also have a new name: Midtown Beer Garden.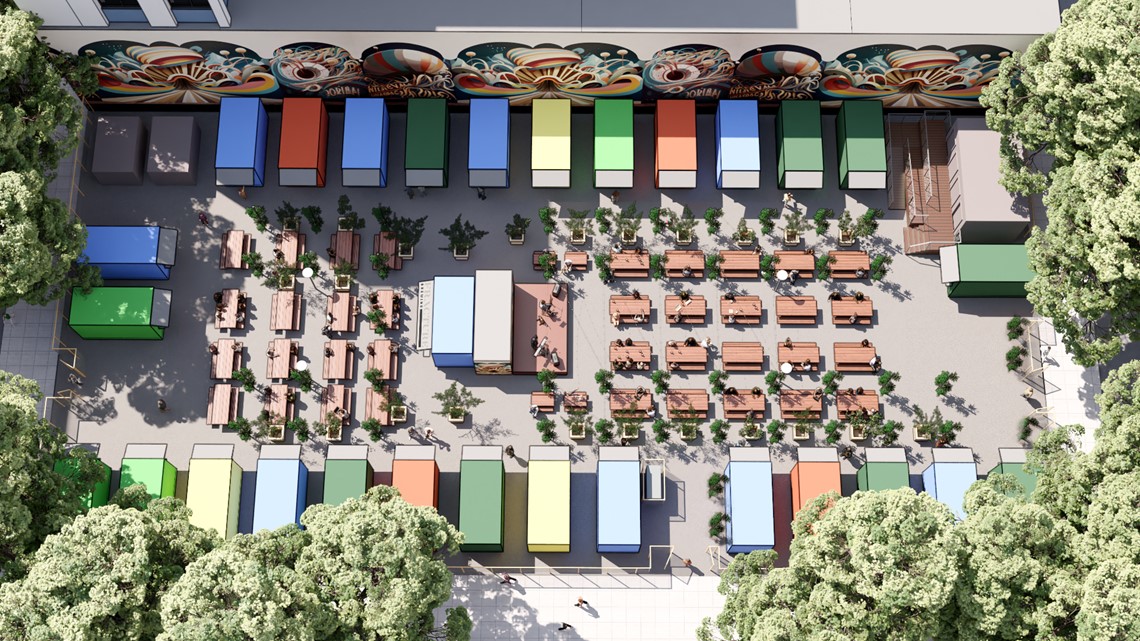 The food pod has been through a lot in the past decade from vandalism to fires, amongst other things. Last August, a fuel gas explosion went off at the food cart pod shattering roughly 300 windows and damaged businesses.
"It wasn't doing great before COVID, and the quarantine sure didn't help. Then, on top of everything, a cart blew up in the middle of the night, wiping out many of the few carts remaining, knocking out windows for a block around," Barrett said.
Expensify collaborated with ChefStable, a Portland restaurant investment company, to obtain permits, draft architect plans and secure a general contractor. The upgraded pod will also include electrical, water, natural gas and direct-to-sewer hookups for each cart.
"We're grateful Expensify is committed to creating a brighter future for the food carts on 5th Avenue," said Christian Lee with Korean Twist, whose cart has been at the site since 2008.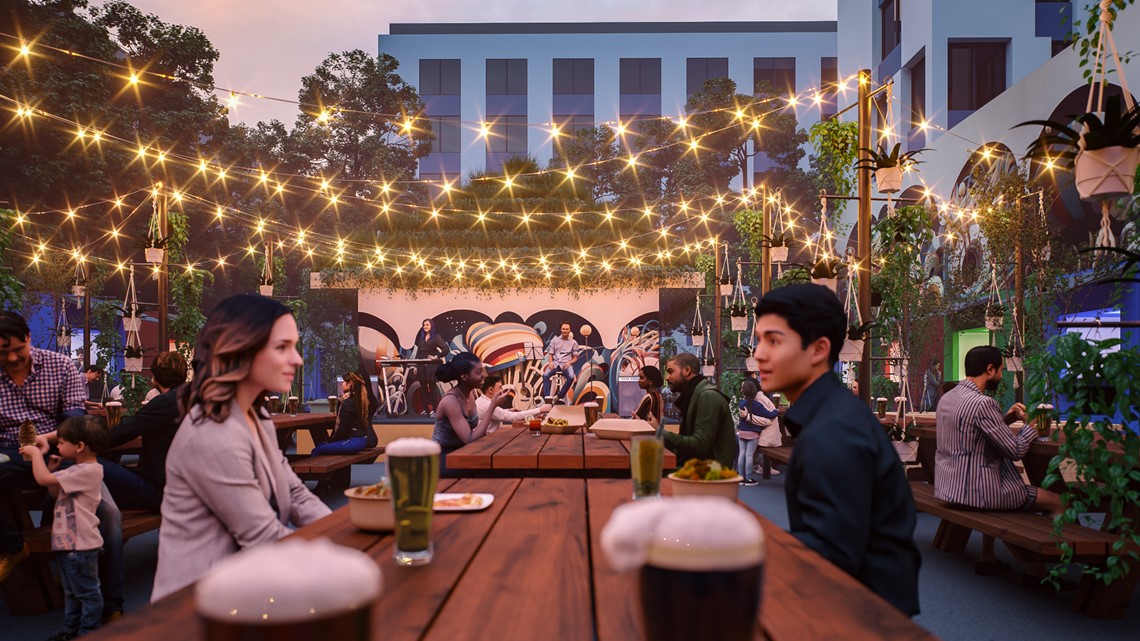 All of the pod's existing food carts have been towed to a storage location in preparation for the rebuild, and they'll return once Midtown Beer Garden is complete, according to an Expensify representative.
Gyro Place
Alibaba Takeaway
Khob Khun Thai food
Korean Twist
La Jarochita
Mawj Babylon Cuisine
Mr. Taco
Ocean Aloha
Small Pharoah's Falafel
Tito's Burritos
Barrett said he's excited about the improvements that will be made. He said there will be a built-in fence, giving customers a place to sit to enjoy their lunch safely.
"It's going to take a lot of sustained, creative effort from all of us to transform the community from its current status into a real mark of pride for the city. But we're here for the long haul, and I can't wait to relax with a beer in the sun at the new heart of a vibrant Midtown," he said.