CORVALLIS, Ore. — Oregon State University legend and Olympic gold medalist Dick Fosbury, most famous for creating what's called the "Fosbury Flop," died Sunday. He was 76 years old.
Ray Schulte, Fosbury's agent, reported that Fosbury, who was born March 6, 1947 in Portland, died "after a short bout with a recurrence of lymphoma."
Fosbury gained fame after winning gold in the 1968 Summer Olympics in Mexico City using his "back-first" technique, which later came to be known as the Fosbury Flop, a method adopted by most high jumpers since.
At the time, high jumpers would typically use the scissor kick or side roll to get across the bar. In high school, Fosbury, who attended Medford High School in Southern Oregon, had trouble using those methods to clear a manageable height of 5 feet, 4 inches. So he had to try something different.
"It was an act of desperation in my mind," Fosbury said in an interview with KGW in 2018. "That was my sophomore year in high school. I had used the scissor since grade school."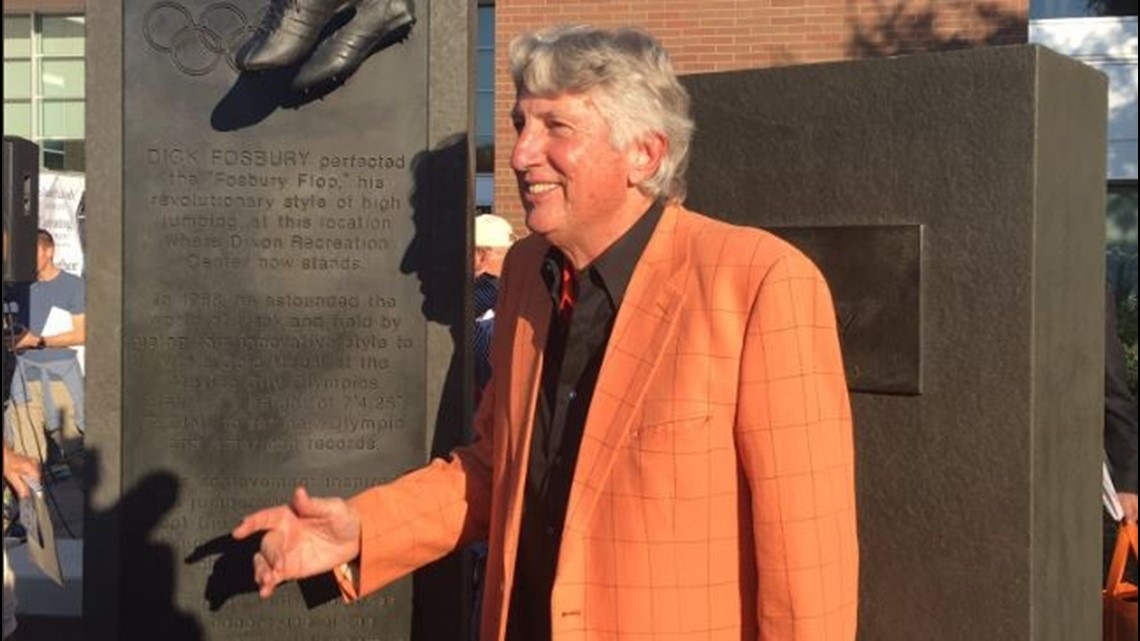 During a meet, he had barely crossed that height when next came 5 feet, 6 inches.
"I had never cleared before and I knew I had to do something different to get over that bar. So to lift my hips, I leaned back to get my body out of the way and it worked," Fosbury said.
He cleared 5 feet, 6 inches and kept going. As a junior, he broke the Medford High school record with a jump of 6 feet, 3 inches and took second in state his senior year with a jump of 6 feet, 5.5. inches.
Fosbury's technique took a while to catch on. The term "Fosbury Flop" is credited to the Medford Mail-Tribune, which wrote the headline "Fosbury Flops Over the Bar" after one of his high school meets. The reporter that day wrote that Fosbury looked like a fish flopping in a boat.
As a sophomore at Oregon State University, he cleared 6 feet, 10 inches, breaking the school record. He went on the win the NCAA title and the U.S. Olympic Trials in 1968 using the technique and then took it to the Summer Olympics in Mexico City, where he won the gold medal and set a new Olympic record of 7 feet, 4 1/4 inches.
By the next Olympics, 28 of the 40 jumpers were using Fosbury's technique. Today, it is by far the most-used technique for elite high jumpers across the globe.
Fosbury was inducted into the National Track and Field Hall of Fame in 1981. He's also a member of the Oregon Sports Hall of Fame, Oregon State Sports Hall of Fame, U.S. Olympic Hall of Fame, World Humanitarian Hall of Fame and the National High School Hall of Fame.
"Dick Fosbury was a visionary and pioneer in the sport of track and field," said Oregon State track and field head coach Louie Quintana. "The Fosbury Flop forever changed the high jump and Dick may be the greatest Beav of all time. He will truly be missed."
In 2018, Oregon State unveiled a statue of Fosbury performing his iconic jump outside the Dixon Recreation Center on the university's campus to commemorate the 50th anniversary of Fosbury's gold-medal performance.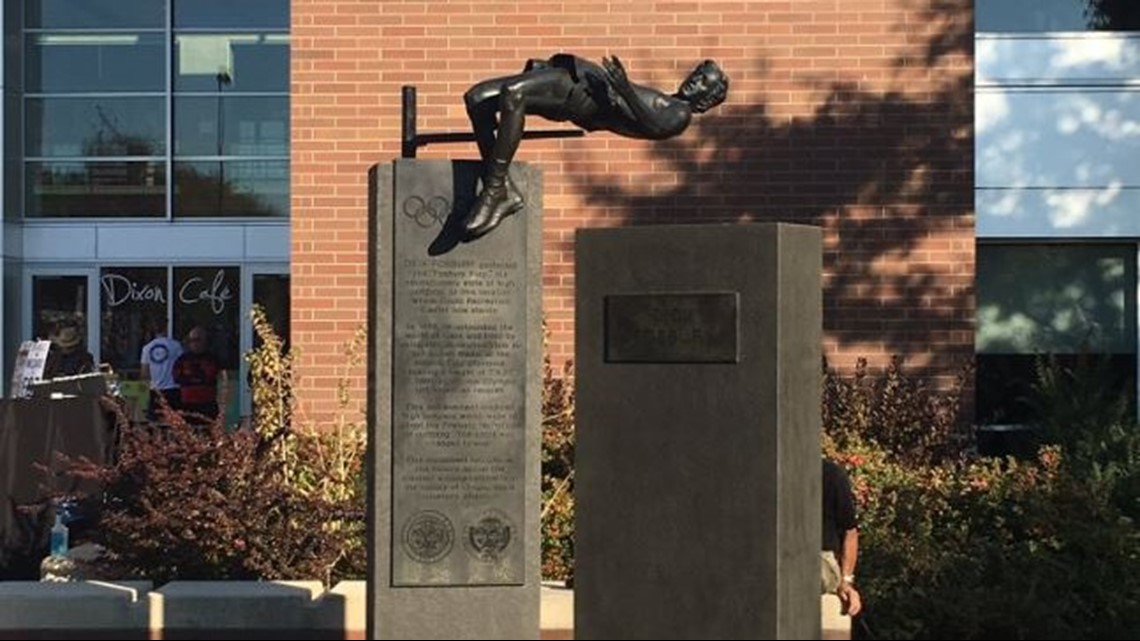 "We are deeply saddened to hear the news of Dick Fosbury's passing," said Oregon State Vice President and Director of Athletics Scott Barnes said in a news release. "Dick was one of the most innovative and influential athletes in track and field history. He did so many great things for Oregon State University and will always be a Beaver legend. Our thoughts and prayers are with his family, friends and everyone who had the honor to meet him."
Late in his life, Fosbury went into politics. He lost a race for a seat in the Idaho House of Representatives in 2014. He won a race for Blaine County (Idaho) Commissioner in 2018.
Fosbury's family is planning a celebration of life for Fosbury in the next few months. Details will be released shortly, Schulte said.
"Dick will be greatly missed by friends and fans from around the world," Schulte wrote. "A true legend, and friend of all!"
The Associated Press contributed to this report.