PORTLAND, Ore. — Tis the season to deck the halls with boughs of holly and beautiful evergreens but the Marion County Sheriff's Office is reminding us that there is a right and wrong way of getting in to the holiday spirit.
The sheriff's office says they stopped two Washington County men who were carrying 3,800 pounds of fir boughs on Highway 22 near Stayton. They learned that the greens had been unlawfully taken from the Willamette National Forest and the men planned to sell the firs as holiday decorations.
Jose Lucas Lucas, 42, and Juan Lucas Perez, 31, were both charged with the Unlawful Cutting and Transport of Special Forest Products.
The Marion County Sheriff Office says as the holiday season nears their Forest Patrol deputies will see an increase in people heading into the forest looking for the perfect tree.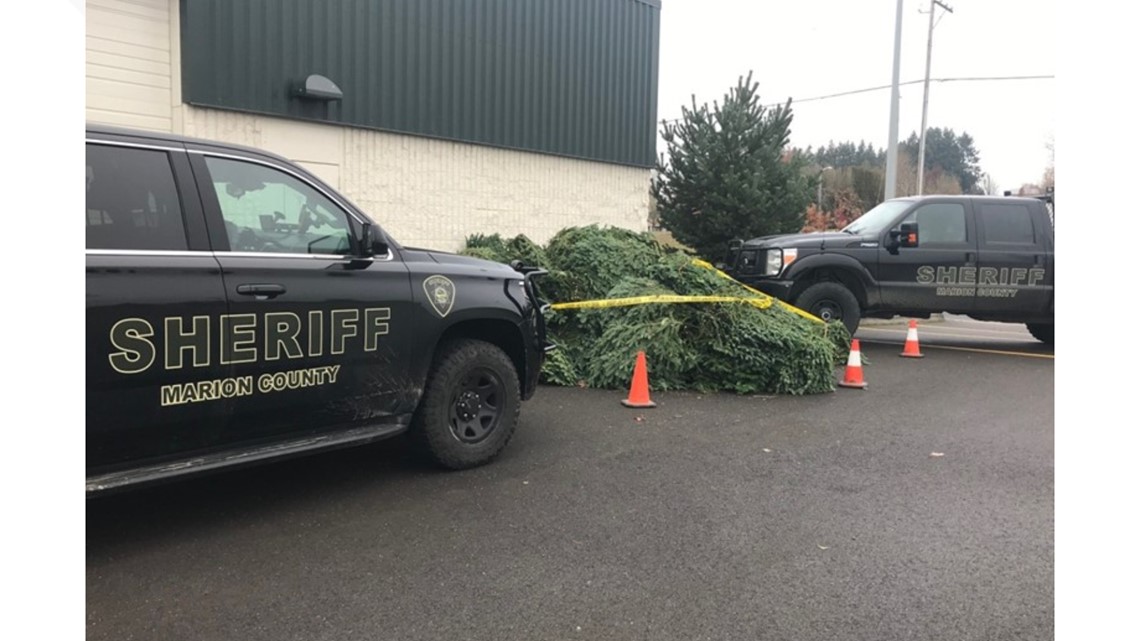 Deputies will be in our local wooded areas working with law enforcement from the U.S. Forest Service to not only keep people safe, but to be on the lookout for any possible grinches.
The sheriff's office says the illegal harvest and sale of Christmas trees, boughs, cones, and firewood is a continuing concern as they work to preserve the natural beauty of our outdoor recreational areas.
Thefts of these products are not just limited to U.S. Forest Service land, but also directly impact lands managed by the Bureau of Land Management, Oregon Department of Forestry and private timber lands.
Forest Patrol Deputies want to encourage members of the community to do their part to protect our outdoor spaces by reporting suspected theft. For more information about Special Forest Products and permit requirements please visit: