PORTLAND, Ore. — Aviation and mystery lovers banded together on Saturday to talk about a common obsession and an infamous legend: D.B. Cooper.
Officially, the FBI's case remains suspended and unsolved. But there are plenty of theories as to who D.B. Cooper is.
Organizers of "D.B. Cooper Con" dubbed Saturday's conference as the first open investigative gathering in seven years. It also came on the 47th anniversary of the unsolved hijacking.
On hand at the Columbia Edgewater Country Club were former law enforcement officers, cold case investigators, forensic specialists, historians and more. Some came with coveted items, perhaps crucial to cracking the case.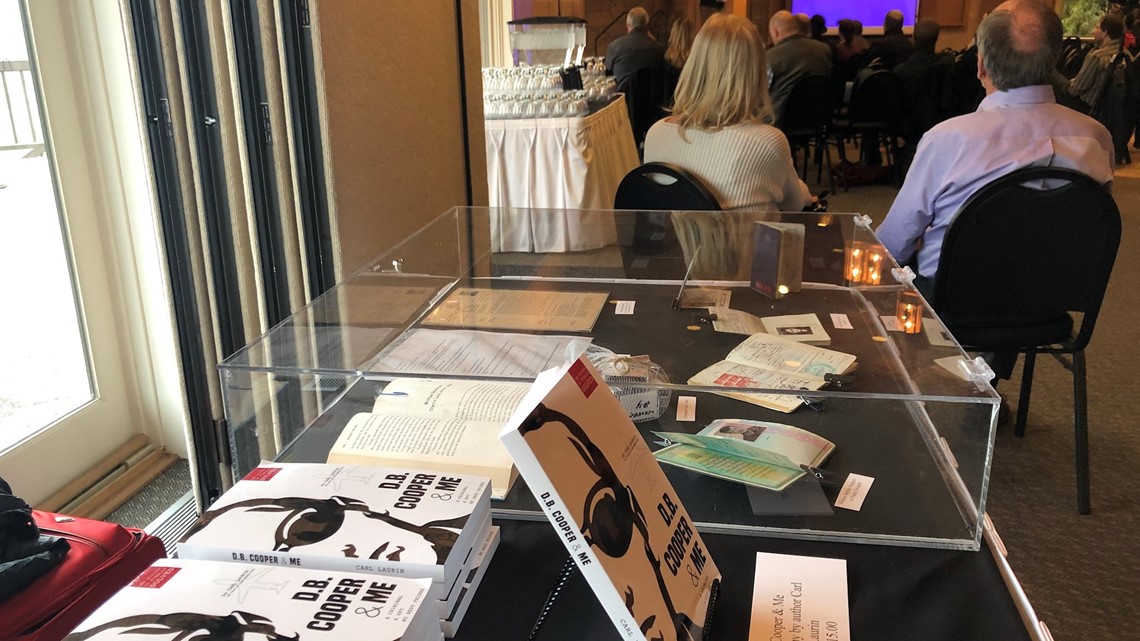 "I'm obsessed," parachute expert Mark Meltzer said of the case. "I think it's an incredible mystery. Even more than the Amelia Earhart disappearance."
Everyone brought a shameless fascination for the tale of the mysterious suit-and-sunglasses-wearing man, who on Nov. 24, 1971, boarded a flight from Portland to Seattle and handed a note to a flight attendant. It began, "Miss, I have a bomb in my briefcase."
Demanding ransom in exchange for passengers' lives, Cooper took $200,000 in cash and is believed to have parachuted out over the Oregon-Washington state line.
It's a mystery that Meltzer believes may be due for a big break.
"I think what could happen is that D.B .Cooper is still alive, or recently died, and that some relative going through some mementos or retained items will find something that's significant and related to the crime," Meltzer said. "And it will progress from there. We're at a transition point where people who could have been D.B. Cooper are in their last days."
Until then, the identity of D.B. Cooper remains a mystery.
KGW's Maggie Vespa contributed to this report.