OTIS, Oregon — A Lincoln County couple are homeowners once again, and more than grateful a nonprofit that stepped up to give them hope following the historic wildfire season in 2020.
Scott and Barb Benedict's home in Otis was wiped out when the Echo Mountain Fire tore through their neighborhood near Lincoln City, reducing parts of it to little more than some visible scars like a burnt-out stove.
"It was challenging at first; it was devastating. We had nothing, so it was tough to find things we needed," Barb Benedict said.
Nearly three years later, the Benedicts are about the receive one of Oregon's first mass timber modular homes. The 990-square-foot structure was trucked in from Portland and then pieced together in just a couple of hours, right where their old house used to be.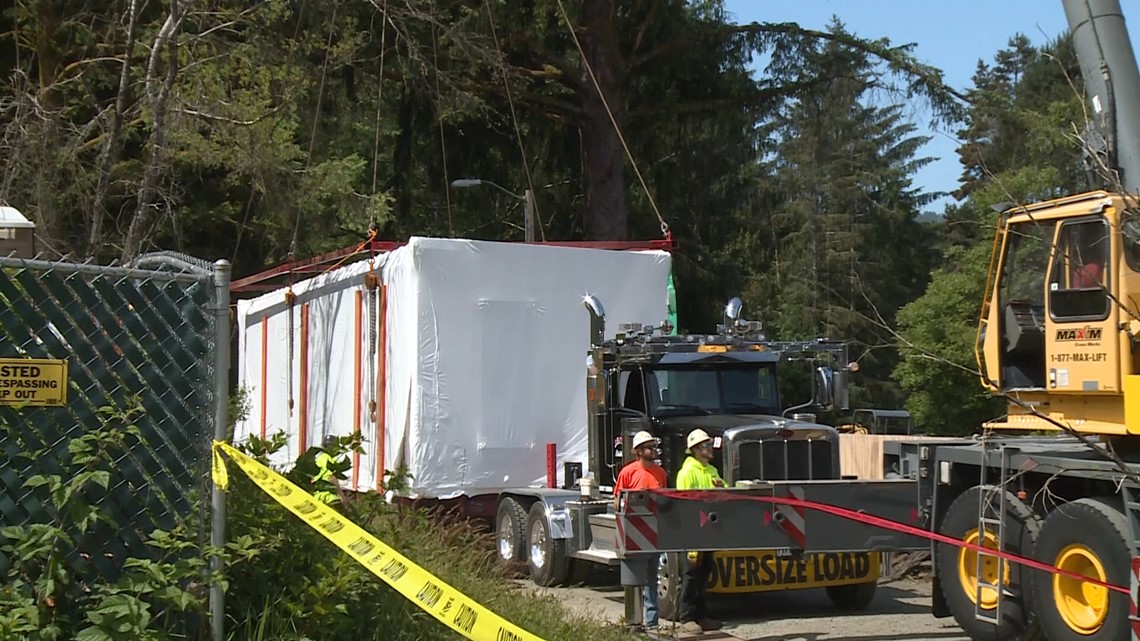 "This is amazing, absolutely amazing, and it is such a thing they did for us," Barb Benedict said.
"The task was not only to come out with a modular home with a certain style, it was to come out with a home that can be delivered quickly," said Ernesto Fonseca, CEO of Hacienda Community Development Corp.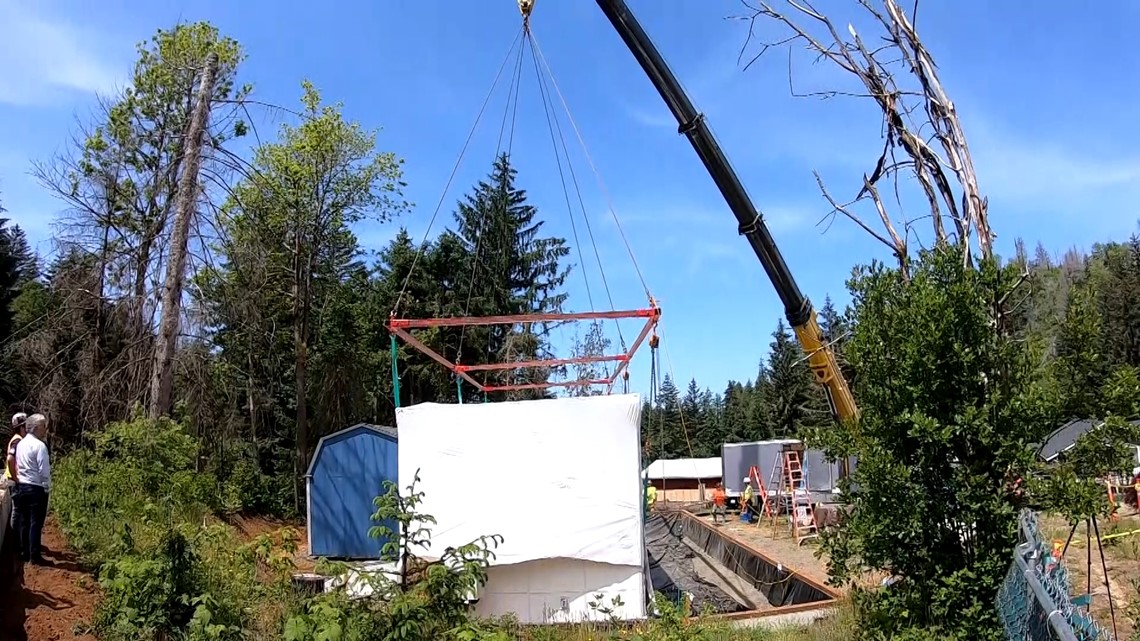 "People put their names in, and there was a drawing and you had to qualify and there were certain qualifications you had to meet, and then your name was put into a hat," Scott Benedict said.
Barb Benedict said she found out on her birthday that she and her husband would be getting a new house, which made the news even sweeter.
The Benedicts still have a few more weeks to wait before they can move in. They expect to be able to start living in their new home sometime next month, once the plumbing and electric work is complete.