WASHOUGAL, Wash. — Clark County Green Schools is getting some help from Washougal High School students to create trophies for its award program. Each trophy will be made using at least 75 percent recycled materials.
"This is a great place for learning," said wood technology teacher Brent Mansell. "It's a journey for them…what tool am I going to use, what machine are we going to use? How you get from A to B and what what's going to look like?"
Of course, it's loud in Mr. Mansell's class, but it's not just a bunch of noise. There are hands working, heads problem solving and at the heart of it is a culture of sustainability.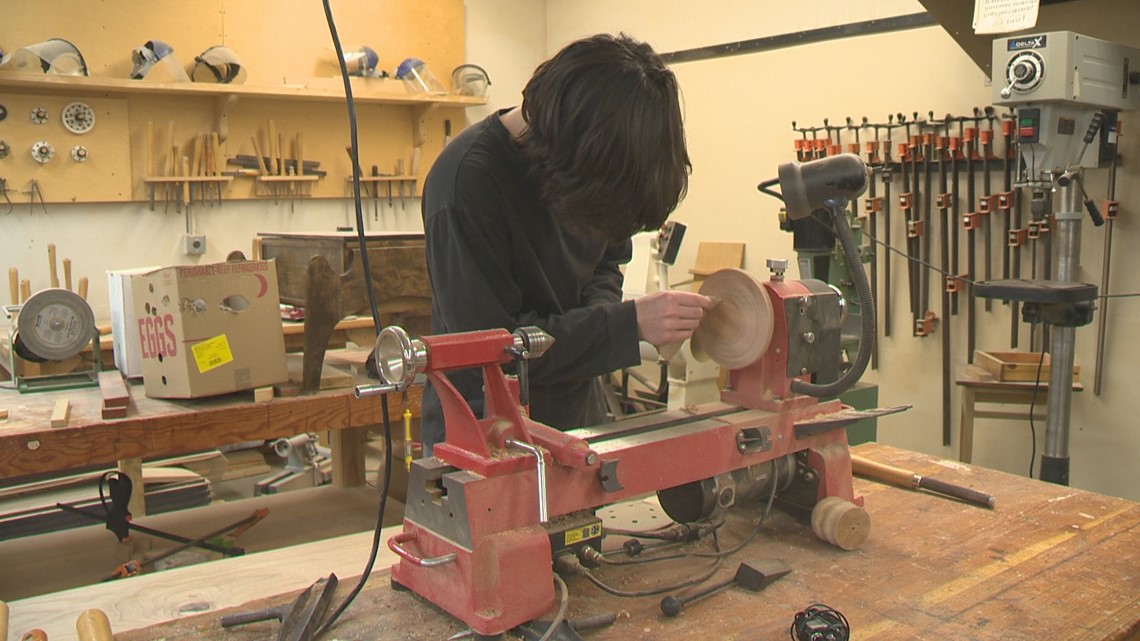 "It's a great break in the day, from sitting for 45 minutes to getting up moving…working around with something that not a lot of people get to see every day or work around…I think it's a pretty cool class," said Washougal senior Grant Limbo.
Limbo is working next door of the wood shop in Mr. O'Brien's metal arts class.
"I'm using railroad spikes," Limbo said. "Some old used diamond plating. I have some thick welding wire that doesn't get used anymore."
Limbo and his classmates are giving purpose to scraps lying around. Whether it's metal or wood, it has the attention of Clark County Green Schools.
"It was really amazing to be able to see these award trophy items in the curation process," said Camille Shelton, of Clark County Public Health. The Clark County Green Schools program gives annual awards to county schools.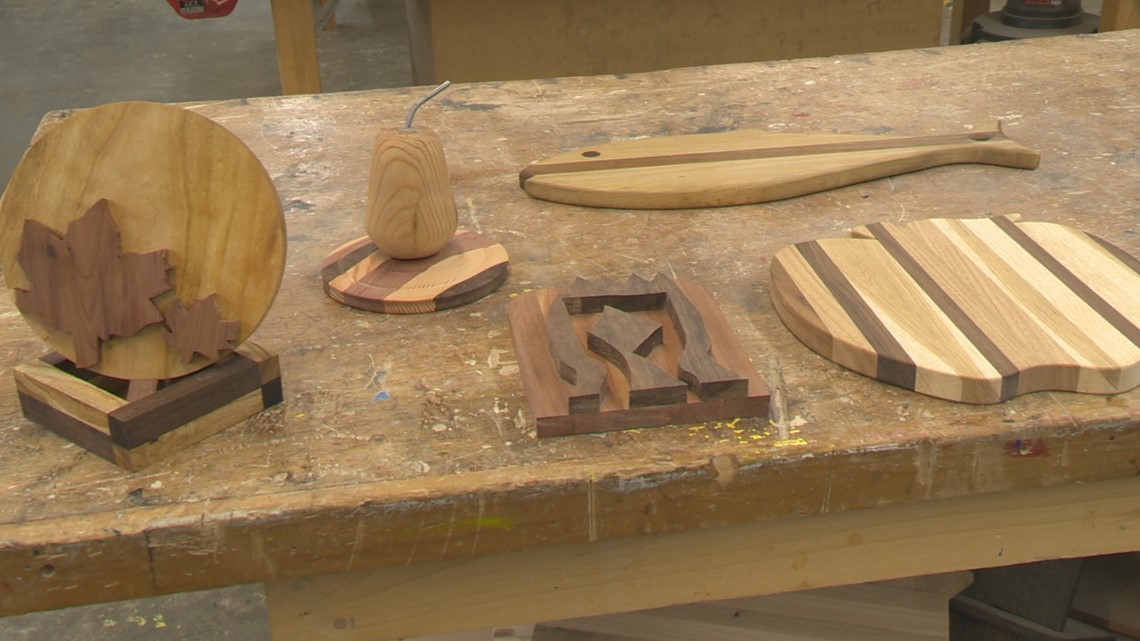 "We're awarding schools in Clark County for sustainability actions that they're doing at their schools, around their school grounds and gardens at the district level to elevate sustainability tasks that could be a combination of food waste reduction and recycling education," said Shelton.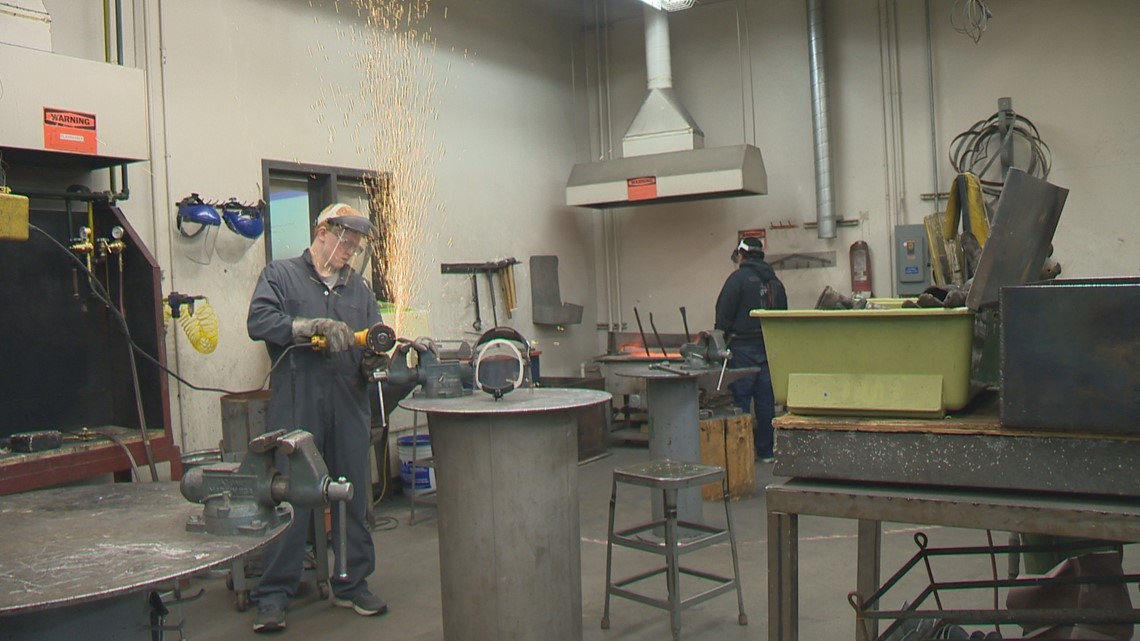 Clark County Green Schools will select four of the student-created trophies to give to this year's award recipients.
"I thought this was a great opportunity for them to create something that they may see at a school that they work at," Mr. Mansell said. "They know that they were part of building a legacy, is really important for us."
The Clark County Green Awards will be announced during Earth Week at the end of April.