PORTLAND, Ore. — The Portland City Council approved an overhaul of the city's parking code Wednesday afternoon, ushering in a host of changes aimed at eliminating development road blocks and spurring greener construction, including eliminating the last of the city's minimum parking space requirements for new projects.
The update is intended in part to bring Portland into compliance with Oregon's Climate-Friendly and Equitable Communities standards that the state adopted last year. The overall intent is to keep the city on track to meet a state goal of reducing greenhouse gas emissions by 75% by 2050.
The elimination of the last parking minimums represents a quiet end to what was once a more significant issue. The city has been gradually rolling back those requirements since the 1980s, according to the city's website, so at this point the change only affects some areas on the outskirts.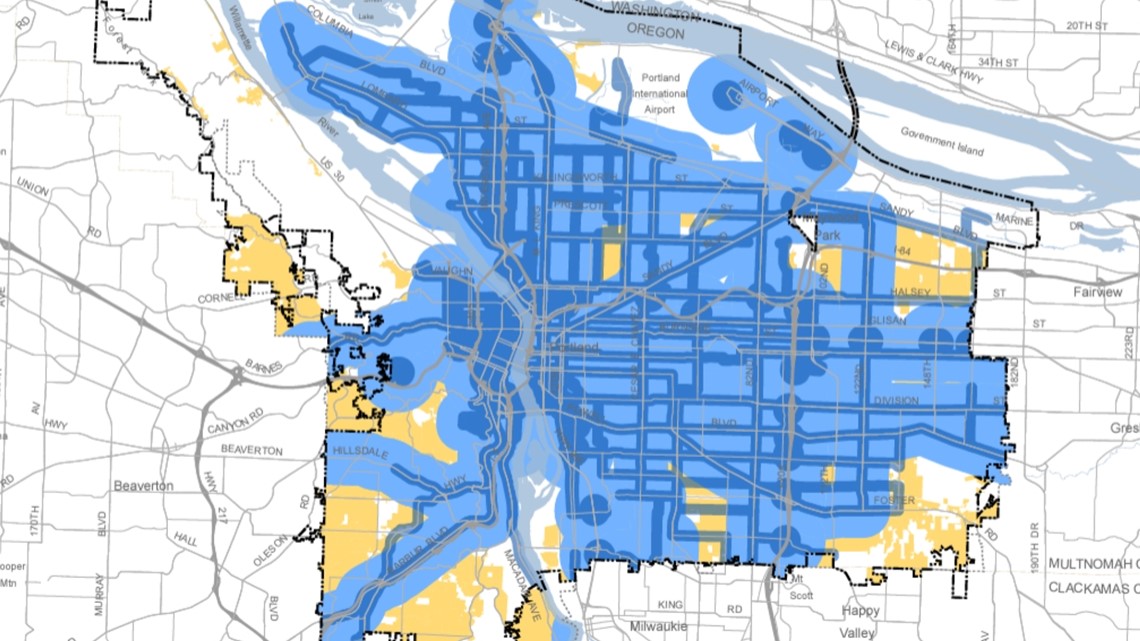 "The changes in front of us, while they're significant, it also feels in many ways like minor code cleanup because of our progress so far," Commissioner Carmen Rubio said before voting in favor of the changes.
The removal of parking minimums doesn't mean developers are prohibited from including parking in future projects; it just means there's no minimum number of parking spaces that they're required to include.
The new rules also update some of the city's parking maximums to better align with state rules, including some changes such as placing new limits on the upper size of structured parking areas.
There are also some new "green features" rules for large surface parking lots, such as requiring trees or solar panels as part of new parking developments beyond a certain size. The rules also mandate that surface parking lots larger than 65,000 square feet cannot be physically larger than the buildings they serve.
See a typo in this article? Email web@kgw.com for corrections